Though the last deadline for the Masters in Finance (MiF) programme has now passed, we are still accepting a small number of late applications from strong candidates. If you're considering still applying, you can read more about the process of submitting a late application here.
We got in touch with our fantastic Masters in Finance Part-time students Carrie Cheung and Ben Coombs to get their advice on submitting a strong late application, and hear about their MiF experience so far.
Tell us about you, your background, professional experience, and interests.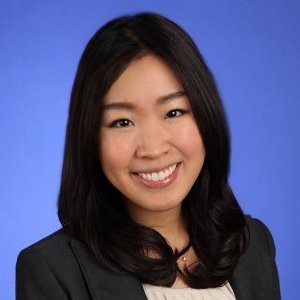 "I grew up in Hong Kong and moved to Canada when I was thirteen. I completed an undergraduate degree in the 'French part' of Canada with a major in accounting. I started my career as a public accountant and relocated to the UK four years ago on an international secondment. I fell in love with London, and never looked back! Outside of work and the MiF Part-time, I am a big adventure seeker, and you can always find me hopping onto my next flight."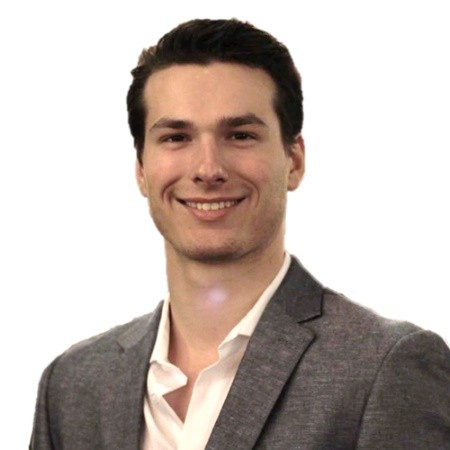 "I am British-American and grew up in London before doing my undergraduate degree in the US. I started my career as a Management Consultant at Oliver Wyman, but soon after starting the MiF, transitioned to working as an independent consultant for tech start-ups. Starting in October I will be complementing the MiF with a full time MSc in Computer Science at Imperial, after which I'll be looking for a position in a seed-stage Climate Tech firm in strategy, product, or operations."


Why did you decide to apply to the MiF Part-time programme?
Carrie:
"My career as a chartered accountant has allowed me to establish a foundation of financial knowledge and transferrable skills, which has been largely accounting focused. I was looking to develop a deeper understanding of the more specialised and technical aspects of finance. I also wanted to use this as an opportunity to expand my professional network."
Ben:
"At the time I was considering both MBA and MiF programmes. After a few years of consulting, I felt that the technical knowledge and skills of a MiF would be more complementary to my experience than an MBA. I knew that I didn't want to work directly in financial services, but finance expertise is at a deficit and therefore highly valued in many other industries, particularly in start-up tech. The mix of consulting and finance allows me to bring 'the whole package' to new professional opportunities.
While learning these skills, I also wanted to dedicate most of my time to professionally engaging in the climate tech world to build the content expertise and specific network needed for a long-term career. The MiF Part-time meant I didn't have to choose, I can develop the technical skills I want, while having the flexibility to work and dedicate time to non-finance learning & networking."
What advice would you give to prospective MiF students considering submitting a late application?
Carrie:
"Don't panic, it is not too late! Take time to reflect on your career to date and what you want out of the programme. I also encourage you to speak to as many MiF Alumni and Students as possible to gain their perspectives and their personal motivations – this helped me immensely in setting my own objectives for my application. Lastly, make sure you devote sufficient time to review and refine your application."
Ben:
"Make the decision to apply quickly, but don't do it casually. Start having conversations with your manager or employer before hearing back from the Admissions Team, because once you hear back the ball starts rolling extremely quickly. Try to also speak to current or former students to fully understand the challenges and benefits of the course before signing up. The course will be impacting your life for 2 years, so make sure you fully think through and discuss the time commitments – not just Saturdays, but also full weeks off work for orientation and certain electives. Include questions like: are you thinking of changing job or getting promoted in the next year? Getting married or having a kid? Relocating to a different city or country? This is not a course for falling into accidentally, so when you get to applying, clearly identify your reasons for applying and the balance you expect to have. How does the MiF fit into your 2-5 year plan? That's the key question to answer in a clear, structured, and rigorous way, both for yourself and the Admissions Team."
How has your MiF PT experience been so far? What has been your highlights, challenges, and surprises?
Carrie:
"My MiF PT experience so far has been nothing short of fulfilling. One of my biggest highlights is meeting and getting to know my MiF cohort – I am humbled by how much they have taught me both inside and outside of the classroom. I also really enjoyed meeting other students outside of the MiF through my role on the Executive Committee for the Snow Club and the Women in Business Club. The biggest challenge I have faced is the constant juggling act to manage between my school and work commitments. It can feel overwhelming at times, but I had a lot of comfort in knowing that my classmates are going through the same thing. I am also very fortunate to have a very supportive team at the office who has been flexible around my personal schedule. I would say that my biggest surprise is how quickly time flies – it felt as though it was yesterday when I received my offer at LBS!"
Ben:
"The MiF experience has been great so far! The highlight for me has been Financial Accounting, which introduces accounting principles with practical experience reading and analysing financial statements. For non-accountants the experience is tough – financial statements are messy, complicated, and riddled with loopholes, technical considerations, and historical aberrations. To me it was a rare learning experience where I felt like I learned 'how the world really works'. It's not something I ever could have studied independently, and I benefited hugely from my accountant classmates and the professors' guidance and expertise."
How have you balanced work and study?
Carrie:
"Planning ahead is key! As an undergraduate student, I often found myself cramming a few days prior to an exam, but this strategy does not work when you are trying to deliver both at work and at school. I plan at least a few weeks ahead, taking into account work deadlines, assignments and exam dates to make sure I allocate sufficient time to complete each task.
I also ensured that I budgeted in time for 'fun' – spending time with friends, doing yoga and being outdoors were important in helping me regroup and refocus on the next task ahead."
Ben:
"Balancing work and study is certainly a challenge. What is critical is having a consistent and clear view of what I want to get out of this degree. If your professional life is particularly bad for multiple weeks, maybe a lower focus and weaker grade is acceptable for a core class that falls outside your interests. Conversely, if there is a campus event or networking session that is highly applicable to your career goals, maybe work does not need to be a priority for a night. As any mediocre self-help book will tell you, don't conflate what is important to you with what is urgent, or important for others."
Tell us about your class and study group?
Carrie:
"My cohort are an extremely talented, smart, and fun group of people. We all come from very diverse professional and cultural backgrounds, and I have learnt a lot just by listening in and participating in classroom discussions with them. As for my study group – I cannot stress enough about the instrumental role that they all played in supporting me through the past year. Despite very different personalities, we complemented each other and worked seamlessly as a team."
Ben:
"My study group has been great, and I've been consistently impressed by their intelligence, professional ability, and drive. There is a wide mix of backgrounds from across the financial services industry, so different folks have their 'day in the sun' during different electives and topics. I learn as much from them as the teachers or materials. Due to being abroad for much of the pandemic I have spent less time with my classmates than you will yours, and for that I'm very jealous! There is significant diversity of experience, nationality and goals that keep the group interesting. Particularly for folks looking to work long-term in London or Europe, this is a group in which every financial institution and role is represented. Add in the networking opportunities with MBAs and others, and you have an unparalleled pool to tap into in the future."
Final thoughts/advice?
Carrie:
"For myself personally, one of my biggest worries before applying for the programme is whether I would be able to juggle a demanding career and school commitments. Although it is challenging, I can now confidently say that it can be done. You will find yourself being stretched academically in the best way possible, meet and learn from a great group of fellow students and all the while still having fun along the way."
Ben:
"Don't obsess too much over specific electives you want to take, and certainly don't measure your experience by e.g., just taking Advanced Corporate Finance. Similar to knowing what is important in work/study above, think through what the initial must-haves are, but otherwise keep yourself open to new experiences! For example, this year I took Financial Engineering, which applies stochastic calculus to asset pricing. I am personally extremely unlikely to become a quant and use this in my day-to-day, but the class was fun, helped me understand something I hadn't known existed, and I'm certain there are small titbits that will help me in the future in unknowable ways. That's the fun part of a masters like this – don't just fill in the known unknown but scope the unknown unknown as well!"
To enquire about a late MiF Part-time applications, please email mif@london.edu with your cv.
You can connect with our Masters in Finance Student Ambassadors here.