By Joanna Richardson, EMBALS2019
Role whilst on EMBA: International Brand Director – Premium Gin, Quintessential Brands
Current role: Head of Marketing, Brands & Communication, Shepherd Neame. Board Director – Visit Kent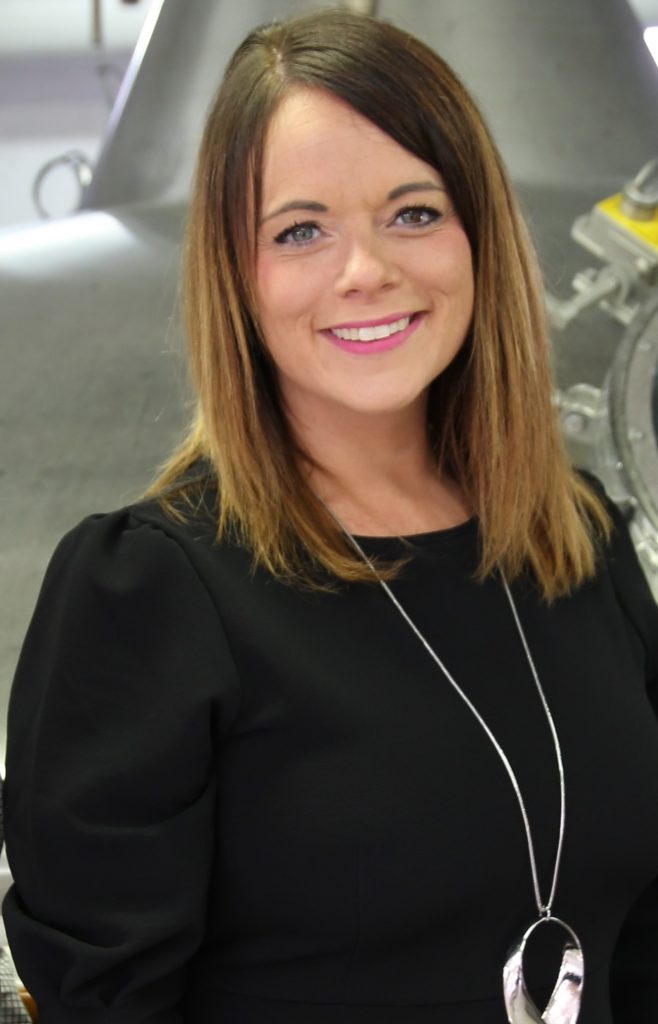 Why did you choose the EMBA at London Business School?
As a marketer in the drinks and hospitality industry, I had spent 13 years progressing my career from international assignments in multinationals to global brand roles and wanted to further accelerate my career into senior leadership. I knew this would require a more extensive understanding of the wider business context outside of my function than I would be able to achieve in my role alone and so was looking at accelerated business courses that would supplement and support this next stage of my career. I attended an introductory briefing at LBS hosted by the admissions team and hearing the passion and professionalism of the alumni who were speaking about their experience made me want to be part of such a high-achieving community. In addition to the world-class reputation and credibility, I specifically chose LBS over more marketing-focused EMBA programmes because I wanted to challenge myself outside of my function, specifically choosing modules and leadership-oriented initiatives that I hadn't encountered in any depth in my career to date so that I could accelerate the learning further and maximise the time I put into the course.
How useful was the LBS network for you during your EMBA journey and after you became an alumni?
I felt part of the LBS network from my very first encounter when I sat in on a statistics class as part of my research into whether I wanted to apply. The students I met at that time were so welcoming, passionate about their LBS experience and it was one of the deciding factors for me that I wanted to be part of this inspiring and driven community. Throughout my studies, my cohort of around 70 was a huge source of support, fun and the strong bond we built from going through such an accelerated learning experience together is still something that is very much alive several years after graduation. I met a large number of students from other programmes through my active role in both the Women In Business and Marketing clubs, attending LBS-hosted events and specifically in the second year elective classes where we mixed with other students outside our cohort. Being part of such a multinational, diverse community was one of the real highlights for me of my LBS experience as it opened my eyes to new possibilities. 8 months after graduating, the pandemic hit and I can really say that after more than 12 months spent in various degrees of lockdown I feel just as connected to the LBS community as I did when I was studying. I've really appreciated the thought leadership webinars by the LBS professors and have used a number of the insights in the new strategy I've developed in my role to help the business survive the crisis. As for our cohort, we have hosted online discussions together, taken part in virtual sports events to raise money for charity and our WhatsApp group has been a continual source of support as we have all navigated through the changing world. LBS continues to help me think bigger.
If you could relive one LBS memory what would it be?
The Global Business Assignment in China was an incredible experience, more so with a pandemic lens when you realise how lucky we were to have had that time. I joined a group of around 60 students from multiple programmes, led by expert faculty, for a week-long visit to a number of different tech companies, financial institutions, start-ups and universities in Beijing with the aim of understanding more about the growth trajectory of such a fascinating country through various group assignments. The level of insight we got from the high-profile connections that we met on the visit was second to none and it was an excellent example of the outstanding connections that LBS has, the relevance of the programme to business leaders today and the impeccable standards of professionalism of a world-class business school.
What part did the EMBA play in making you the leader you want to become?
I think of this in two parts: For me, the EMBA has already accelerated the upward trajectory of my career. Very soon after I started the course I was headhunted for my current role where I lead the marketing and communications strategy for Britain's oldest independent brewer and pub company. Reporting directly into the CEO and part of the Senior Management Team, my role has accelerated in significance throughout the pandemic as I have led our crisis communications strategy and the pivot to a digital first agenda for our consumers via a new hospitality tech focus. As we emerge from the crisis, it will be even more critical to remain agile and open-minded to recruit consumers, lead teams and develop new strategies to capitalise on emerging opportunities. The learnings from the EMBA have been so key in enabling me to perform at this level. I have also been appointed to two Non-Executive Director positions since graduating from LBS with the Board of Visit Kent, which supports and drives the visitor economy in Kent, and the Board of Canterbury Business Improvement District, whose mission is to continue to build a vibrant, well-connected business community in Canterbury.
A huge part of success is about having a growth mind-set and the EMBA made me think so much bigger than I had done previously.  Spending extensive time over 2 years with such inspirational classmates from a huge range of backgrounds, industries and countries infused me with such enthusiasm and passion to believe that anything is possible.  Balancing the EMBA alongside a demanding full-time job can feel like an endurance marathon at times.  You have to balance a huge range of priorities, ruthlessly structure your time and work out how you are going to fit your full-time role plus personal and family commitments around an intense two-year learning experience.  But being able to manage challenging situations and be agile in your approach to changing demands on your time are absolutely critical leadership characteristics and throughout the two years I learned so many more ways to reframe situations to focus on what was really important.  This was epitomised by the Dean's closing speech about success where he asked us to think of everything we would like to achieve in our lives – and then square it.  What would success squared look like to you? For me, the EMBA is just the beginning of an accelerated growth mind-set of what is possible.

Find out more about our Executive MBA programme.