For over 25 years, OiB has been a driving force in inspiring and driving positive change in the business world for everyone, regardless of their sexual orientation, gender identity, race/ethnicity, socioeconomic level, or any other backgrounds. Our values in Inclusion, Support, and Empowerment, are at the core of everything we do.
To give you an overview of what you can expect, below are the highlights of what OiB has achieved this past year:
Pronouns Initiative: In collaboration with school administration, staff (PROUD Staff Network), faculty, and Diversity, Inclusion & Belonging Advisory Board, we spearheaded a schoolwide initiative to formalize the use of Gender Pronouns on campus and beyond. Watch the video introduction here: https://www.youtube.com/watch?v=lSrzOTGMBs8
Coming Out Week: To foster allyship and understanding, we organized a schoolwide Coming Out Week where LGBTQ+ students shared their personal coming out stories in class with their fellow classmates.
The Great Debate: Joining forces with other Diversity Clubs on campus, including Women in Business Club, Black in Business Club, and First-Generation Low-to-intermediate-Income Club, we hosted a lively debate event where controversial topics were discussed in a safe and supportive environment.
Rainbow Party: We organized one of the largest parties at LBS, held at the iconic Heaven nightclub, bringing together students from diverse backgrounds to celebrate unity and inclusivity.
Rainbow Trek: We In partnership with other MBA schools, we embarked on a trip to Gran Canaria, fostering friendships, allyship, and cross-school collaborations.
These are just a glimpse of the numerous events and initiatives we organize each year to drive Inclusion, Support, and Empowerment in our communities. As Co-Presidents of the Out in Business Club, we are thrilled to welcome you to our campus, where we inspire, transform, and leave an indelible mark on the world of business.

If you have any questions, please feel free to reach out to us on LinkedIn. We look forward to meeting you and welcoming you to our vibrant community at London Business School.
Sincerely,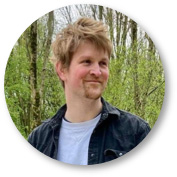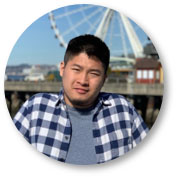 Alistair Adams and Devon Chen
Co-Presidents, Out in Business Club