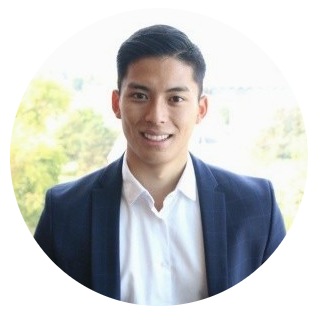 By Aaron Cho, MBA2022, Co-President of OiB
My name is Aaron Cho, I'm a current MBA candidate at LBS and I'm set to graduate in May 2022. I identify as a cis-gendered, gay Asian male. Whilst my sexuality doesn't define me, it's an important part of who I am. It's very important to me that the environment around me is welcoming and inclusive – and the Out in Business (OiB) Club has been an important part of that for me at LBS – and so much more.
How I first heard about the OiB Club
I first heard about the Out in Business Club several years ago, before coming to LBS. A German friend in Canada told me about a conference he had attended called EUROUT. He had raved about how great a time he had had at the conference and said that he'd not only learned a lot from the high calibre speakers, but also had the chance to meet a lot of like-minded students. It wasn't until a little later that I learned EUROUT was organised by the Out in Business Club at LBS. This was definitely a major selling point for me in thinking about which MBA programme to attend. I knew if I were to attend LBS, I would want to get involved with the Out in Business Club.
What's the history of the club?
LBS was one of the first business schools internationally to form an LGBTQ+ network. In 1996, a group of students, staff, faculty, and alumni (including current Senior Admissions Manager, Peter Johnson), met in the Yard Bar in Soho to launch Pink@LBS. Soon after this, Pink@LBS was recognised by the Student Association as an official Student Club. Initially, the group was predominantly social, but steadily widened its mission to create links with other groups, especially with LGBTQ+ groups at companies like Citi and BCG, to assist students looking for opportunities at LGBTQ+ friendly organisations. Rebranded in the 1990s as The Gay and Lesbian Network, and most recently as Out in Business, the group has become one of the largest and most active clubs on Campus.
The club today
The club today has grown a lot since it was founded. Over the years, it has had over 1,000 active members. Its mission today is to "build an empowering community of LGBTQ+ and Allies within and beyond LBS & create leaders of consequence" and activities are based around a three part mandate of professional development, community involvement, and social events. We are one of the most active and visible clubs on (virtual) campus. While EUROUT is our flagship event, which I will get into a little bit later, OiB hosts monthly events. One of the big highlights for me this year was "Coming Out Week". It was a week-long event at the start of the school year where each class had a LGBTQ+ classmate share their coming out story to everyone during class time. The LGBTQ+ classmate was supported by an ally from the LBS Rugby Team. This year, everyone had also updated their Zoom backgrounds to a rainbow flag in support of Coming Out Week. It was really moving for me seeing virtually every single person in my 80-person class change their Zoom backgrounds in support of the LGBTQ+ community. A few other notable events we have planned this year are EUROUT, the Allyship Event, Valentines Day Mixer, and the Tech Alumni Panel.
EUROUT
As mentioned above, EUROUT is OiB's flagship event. It's the largest LGBTQ+ student conference in Europe. I'd like to highlight this three-day conference is student-led and not for profit. It's fueled completely by LGBTQ+ students and alumni at LBS who are passionate about their community and wanting to make a difference.
The conference has seen many high-profile speakers in the past, including the President of Luxembourg, who is one of the only openly gay world leaders. Although we have had to host the conference virtually this year because of the pandemic, it has also meant geography was no longer a barrier for students and companies across the globe that wanted to attend the conference. As a result, this year we had the furthest reaching EUROUT conference ever! We had over 50 schools, 40 companies, 1,000 student delegates, and 27 corporate sponsors attend.
This year was my first time at EUROUT – it wasn't until after the conference that it became clear to me why my German friend was raving about it several years back. EUROUT was a phenomenal opportunity to not only meet other LGBTQ+ students, but to learn from prominent LGBTQ+ leaders in the industry. Not to mention, virtually all of the "top" firms were present at the conference, from Banking to Consulting to Tech. This year, we had some phenomenal speakers including Vivienne Ming (CEO of Soccos Labs), Joey Gonalez (CEO of Barry's), and Andrew Wilson (CDO of Microsoft).
I believe events like EUROUT are very important in bringing together, supporting, and advocating for members of the LGBTQ+ community. Given how global LBS' student population is, many come from countries where being LGBTQ+ is not only illegal, but also dangerous. To this day, there are still over 70 countries across the world where it is punishable by law to be gay.
My personal experience being gay
I came out when I was 17 years old – and to be honest, the years leading up to my coming out were anything but smooth. Growing up gay, I thought that being normal meant being attracted to females. After all, this is all that was depicted in popular media. There were no gay people on the TV, except for maybe an occasional "gay best friend" playing a comedic role in a rom-com. It didn't help that a lot of my guy friends would talk about girls they found attractive on a regular basis. I would sometimes join in although knowing what I was saying wasn't authentic. Other times, I would stand by silently and just listen. This caused a lot of emotional turmoil. I wasn't attracted to who I thought I was supposed to be attracted to – and in fear of being "outed", I had to lie to my friends and family. This in turn created feelings of deep rooted shame that led me to believe there was something fundamentally wrong with who I was as a person – that because I was not like everyone else, I was not worthy of love and belonging.
This trauma has taken several years to untangle and to some extent, I am still dealing with it. However, there is a silver lining to this. The older I get, the more I realise the struggles I had with my sexuality growing up are actually an asset in helping me form deep and meaningful relationships with others. The one thing every person in this world has in common is that at some point, we have felt like an outsider or not good enough. I can relate to this because I too know that feeling of shame.
My struggles have shaped me into the person I am today – someone who deeply values inclusivity and authenticity. I carry these values over into my professional life, where my philosophy as an emerging business leader is to create an open and inclusive culture where everyone can bring their full selves to work. My aspiration is to make sure everyone who works with me is not only intellectually empowered, but also emotionally empowered to perform their best.
To learn more about the Out in Business Club, and the EUROUT conference, please visit the club's website.