Considering the Executive MBA programme at London Business School but unsure if it's right for you? Gain valuable insights from Omar Abuhanoud, Senior Manager of Corporate Communications at Visa, who shares his experience studying on the programme.
What is the biggest myth about going back to school?
In my personal experience, I found that the biggest myth about going back to school was that it would require sacrificing my work and family life entirely. This was not the case. While it certainly required a significant amount of effort and sacrifice, I found that I was able to balance my responsibilities and continue to meet the needs of my family and employer while pursuing my degree. I learned that time management and prioritization were key to achieving success in all areas of my life. By setting clear goals and priorities, creating a schedule that accommodated all my responsibilities, and communicating my needs with my family and employer, I was able to manage my time effectively and stay on top of my coursework.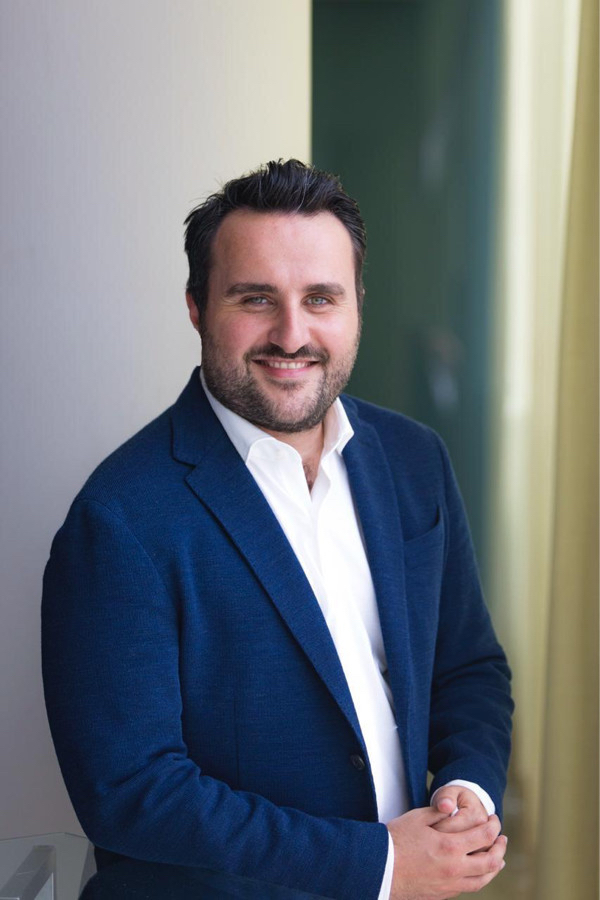 Why did you choose this Executive MBA programme?
I chose London Business School's Executive MBA programme because of its reputation as one of the top business schools in the world and its commitment to excellence in business education. The program offers a rigorous curriculum that combines academic theory with practical business experience, giving me the skills and knowledge, I need to advance my career and achieve my goals. One of the things that stood out to me about the Executive MBA programme is its focus on global business issues. With campuses in London and Dubai, the program offers a truly international perspective that is essential in today's interconnected business world. I was particularly drawn to the Dubai campus, which is situated in the heart of the Middle East and offers a unique opportunity to learn about the region's business and cultural practices.

Another aspect of the programme that appealed to me is its emphasis on leadership development. The program is designed to help participants become effective leaders who can inspire and motivate their teams to achieve their full potential. With a focus on self-awareness, emotional intelligence, and interpersonal communication, the program provides a comprehensive approach to leadership that is essential for success in today's business environment.
What was the main reason you chose an Executive MBA programme over part-time or online alternatives?
I chose an Executive MBA programme because I was looking for a more immersive and comprehensive learning experience, which would help me develop my skills as a leader and prepare me for higher-level roles in my organization. Unlike part-time or online programmes, the Executive MBA programme allowed me to fully immerse myself in the learning experience and collaborate with a diverse group of experienced professionals who brought a wide range of perspectives and insights. I valued the face-to-face interactions with professors and classmates and the opportunity to engage in in-depth discussions and debates that challenged my thinking and broadened my understanding of complex business issues.
Additionally, the structured and rigorous curriculum of the Executive MBA programme provided me with a well-rounded education that covered all aspects of business, including leadership, finance, marketing, strategy, and operations. Overall, the Executive MBA programme was the best fit for my learning style and professional goals.
What is the biggest lesson you gained during your EMBA and how did you apply it at work?
The biggest lesson I gained during my EMBA was the importance of strategic thinking. Specifically, I learned that successful leaders are those who are able to look beyond the short term and make decisions based on a long-term vision. This lesson has been invaluable to me in my current role. I have applied this lesson by taking a more strategic approach to problem-solving and decision-making. Instead of focusing solely on the immediate situation, I try to consider how my actions will affect our long-term goals and objectives. I have also made a conscious effort to communicate this mindset to my team and encourage them to think strategically as well. By doing so, I believe we have been able to achieve greater alignment and make more informed decisions that are better aligned with our overall mission.
Which academic or extracurricular achievement are you most proud of at LBS?
During business school, I was elected as the social representative. Not only was it a great opportunity to meet new people and expand my network, but it also allowed me to help create a fun and engaging environment for my fellow students outside of the classroom. I believe that having a strong sense of community and social support is essential to success in any academic or professional setting, and I was honoured to be able to play a role in fostering that kind of atmosphere at our school.
Which MBA classmate did you most admire?
It's hard to name one person in particular as there were a great many people in my cohort worth of admiration. In general, however, I admired those classmates who consistently demonstrated a strong work ethic, a positive attitude, and exceptional leadership skills. Those who were always willing to lend a helping hand, whether it was in group projects or in supporting individual classmates. We had some great team players on the cohort who naturally brought people together to achieve common goals. I was inspired by their ability to balance the demands of the MBA program with their personal and professional responsibilities, and their commitment to making the most of their time in the programme. Their enthusiasm and energy were infectious, and they made a lasting impact on our class.
Who was your favourite MBA professor?
My favourite EMBA professor was Andrew Scott, who taught Economics. I was particularly drawn to his teaching style, which is engaging and thought-provoking. He had a knack for presenting complex economic concepts in a way that was both accessible and relevant to our coursework. What I appreciated most about Professor Scott was his willingness to challenge our assumptions and encourage us to think critically about the economic forces shaping our world.
What achievement are you most proud of in your professional career?
The achievement I'm most proud of in my professional career is the ability to inspire and empower others to achieve their goals. Whether it's through mentoring, leading by example, or simply being a supportive colleague, I've always tried to encourage those around me to reach their full potential. What inspires me the most is the knowledge that even the smallest actions can have a big impact on someone's life. By taking the time to listen, offer guidance, or lend a helping hand, we can help others overcome obstacles, build their confidence, and achieve success. I believe that by being a positive force in the workplace, we can create a ripple effect that extends far beyond our immediate sphere of influence. We can inspire others to pay it forward, creating a culture of support and collaboration that benefits everyone.

My proudest moments in my career are when I see the people, I've worked with succeed and thrive. When I see a colleague take on a new challenge or achieve a long-held goal, I feel a sense of pride and fulfilment that is hard to put into words. In the end, I believe that the greatest achievement in any career is the ability to make a difference in the lives of others. By being an inspiration and a source of support, we can help others achieve their dreams and make the world a better place.
What is your ultimate long-term professional goal?
My ultimate long-term professional goal is to become a senior manager developing and executing strategic corporate communications plans that drive growth and profitability for the business. I believe that my skills in data analysis, creativity, and leadership will help me achieve this goal and make a positive impact on the organization. Moreover, I am committed to continuous learning and development, and I believe that the challenges and opportunities of the tech industry will provide me with the stimulation and motivation to grow both professionally and personally.
What advice would you give to a student looking to enter an Executive MBA programme?
My advice for a student looking to enter an Executive MBA programme is to clarify their career goals, research their options thoroughly, and prepare for the academic rigor of the program. They should consider the program format that best suits their needs and engage with their classmates to build valuable connections and expand their professional horizons. Pursuing an Executive MBA can be a transformative experience that opens up new opportunities for their career, but it requires a significant commitment of time and effort. By following these tips, they can make the most of their Executive MBA experience and achieve their full potential as a business leader.
For further information about our Executive MBA Dubai programme click here.
For further information about our Executive MBA London programme click here.