By Veronika Kuchinskiy, MBA2023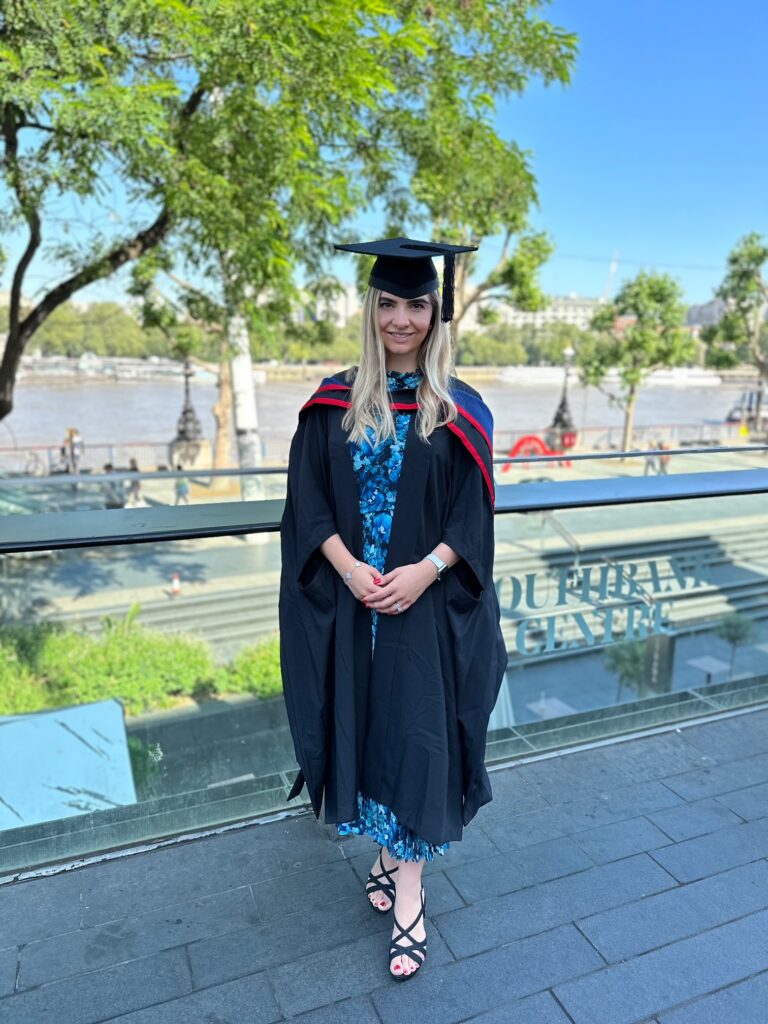 It feels just like yesterday that I entered through the doors of Lecture Theatre 1 at London Business School for my very first lecture back in August 2021. Yet here I am 2 years later having finished the programme and ready for the next chapter in my life. Before I say farewell to the institution that has allowed me to grow enormously over the last couple of years, I wanted to write a reflection blog that might be helpful to students embarking on the MBA journey at LBS in the future. Here are my 10 takeaways that worked very well for me:
Don't take on more than 2 leadership club roles – LBS has many clubs to offer and it can be easy to be tempted to take on quite a few roles. However, if the aim is to have a balanced MBA experience, it would be advisable to focus on 1 or 2 clubs per academic year. Choose a club and role that you are passionate about, where you like the team and see yourself being motivated to put in a lot of work. By doing only one leadership role, you can focus more on enhancing your leadership skills and experiment with them. When leading several clubs, it is easy to spread yourself thin and constantly be "putting out fires" instead of doing strategic work.


Take a language course – From the second term in the first year, students can choose among a variety of languages to start learning. Levels range from beginner to more advanced, and a prior language assessment is available if you are unsure of what level suits you best. I am a native Russian and German speaker and I am fluent in English, and a beginner in French, so I wanted to experiment and try out a new language. I chose Japanese for beginners and really enjoyed my experience. The course was over Zoom at the time, but the fantastic teacher and small group made the learning experience tremendous. I enjoyed the weekly lessons as learning a language not only engaged a different part of your brain, but also teaches you about a different culture. I can confidently say that learning Japanese has expanded my global mindset at LBS.


Invest in relationships – The MBA cohort consists of around 500 people and you start in a stream of around 80-90 people. Personally, I found for building long-lasting relationships, it was more helpful to meet in smaller gatherings rather than at large MBA social events. Both types of gatherings are great, but the former enabled me to get to know people better to avoid creating transactional relationships. Also, by immersing myself in the various initiatives the LBS MBA programme has to offer and through working in many different groups I got to know more people on a higher level. It is important to carve out time and think about the kind of relationships you want to build with your fellow classmates.


Attend Treks – At LBS there are career and social treks. Aside from expanding your horizon to countries, industries and topics, you effectively get an intensive relationship-building course with your fellow travellers. This brings me back to my previous point of the importance of building relationships and treks are a fantastic way to do so.


Do a GE – Recently the Global Experience (GE) became a voluntary part of the programme. I went to Abu Dhabi and Dubai for my GE and found the experience tremendously helpful as well as fun. Although I have been to the region many times before, the GE allowed me to look at the region through a different lens. I learnt a lot about working and living in the region and enjoyed meeting students from different programmes such as EMBA and Sloan.


Maximise your elective allowance – I maxed out all my elective credits and still didn't take all the elective courses I wanted. LBS has so many great academic courses to offer that I found it hard to choose. Some students prefer to take the minimum credits, but being at LBS is a once-in-a-lifetime experience. Why not take the opportunity to further expand my knowledge on a variety of topics, especially as we have already committed the time and resources to the MBA.


Do an international exchange – Having lived in the UK for 16 years prior to the MBA, I was excited to be able to go on an exchange to NYU Stern during my second year. This has been one of the highlights of my MBA as I was immersed into New York City life. I would encourage students to broaden their horizons as much as possible during the MBA and the exchange is one way to do it. During the exchange, I built long-lasting relationships not only with fellow LBS students who went on exchange with me, but also with MBA students from other global universities. The exchange gave me a unique opportunity to expand my network in a meaningful way – practically like a long trek!


Don't just focus on getting a summer internship – From the first week of the MBA, there is an unnecessary race to get a summer internship offer. However, I found this stress unnecessary and unhelpful. There are many ways to structure your MBA and a summer internship might not work for everyone. For example, you could choose to do one or several term-time part-time jobs or even a full-time temporary role if you structure your elective choices this way. Another option in the summer is to join the LBS Entrepreneurship Summer School on campus. The main goal is to experiment as much as possible with different companies and roles during the MBA as this increases your chances of finding the right post-MBA career for you.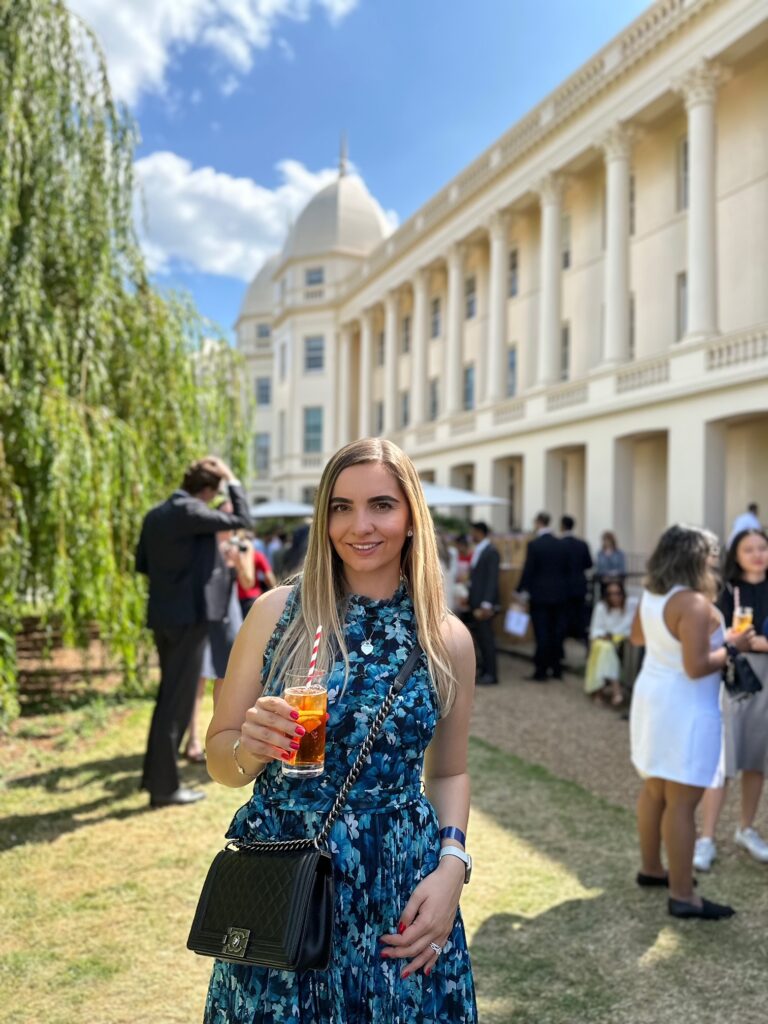 9. Apply to the Leadership Incubator – When you are President or Treasurer of a student club in the second year, you have the possibility to apply for a place on the Leadership Incubator. I was fortunate to be selected for the programme and it became one of my highlights during the second year. It is a highly practical programme to experiment with leadership skills. Aside from our bi-weekly sessions, I was also able to work with a leadership coach as part of a fantastic group and 1-1. Attending the Incubator alongside leadership elective classes and leading student clubs really integrated my leadership learning.
10. Nurture your life outside of the MBA – The MBA programme is very demanding, and it is easy to devote all your time to various aspects of the programme. It is important to find a balance between focusing on the MBA and life outside of it. As I lived in London for many years prior to the MBA, I made a constant effort to see my friends outside of LBS. Also, having to look after my two young children naturally took up a lot of my time. Don't forget about nurturing the relationships with your family and friends outside of the MBA.
These were my main takeaways but remember that everyone's MBA experience is unique and what might have worked for me, might not work for you. If you take one thing away from my post, it is that you should build your own MBA experience, and not just copy what other students are doing. The more you personalise your time and focus on your goals and priorities, the happier you will be at the end of the two years.
Good luck on this very exciting journey ahead of you and see you on the other side as an LBS alumni!