by Dolapo Adeyemi, MBA 2018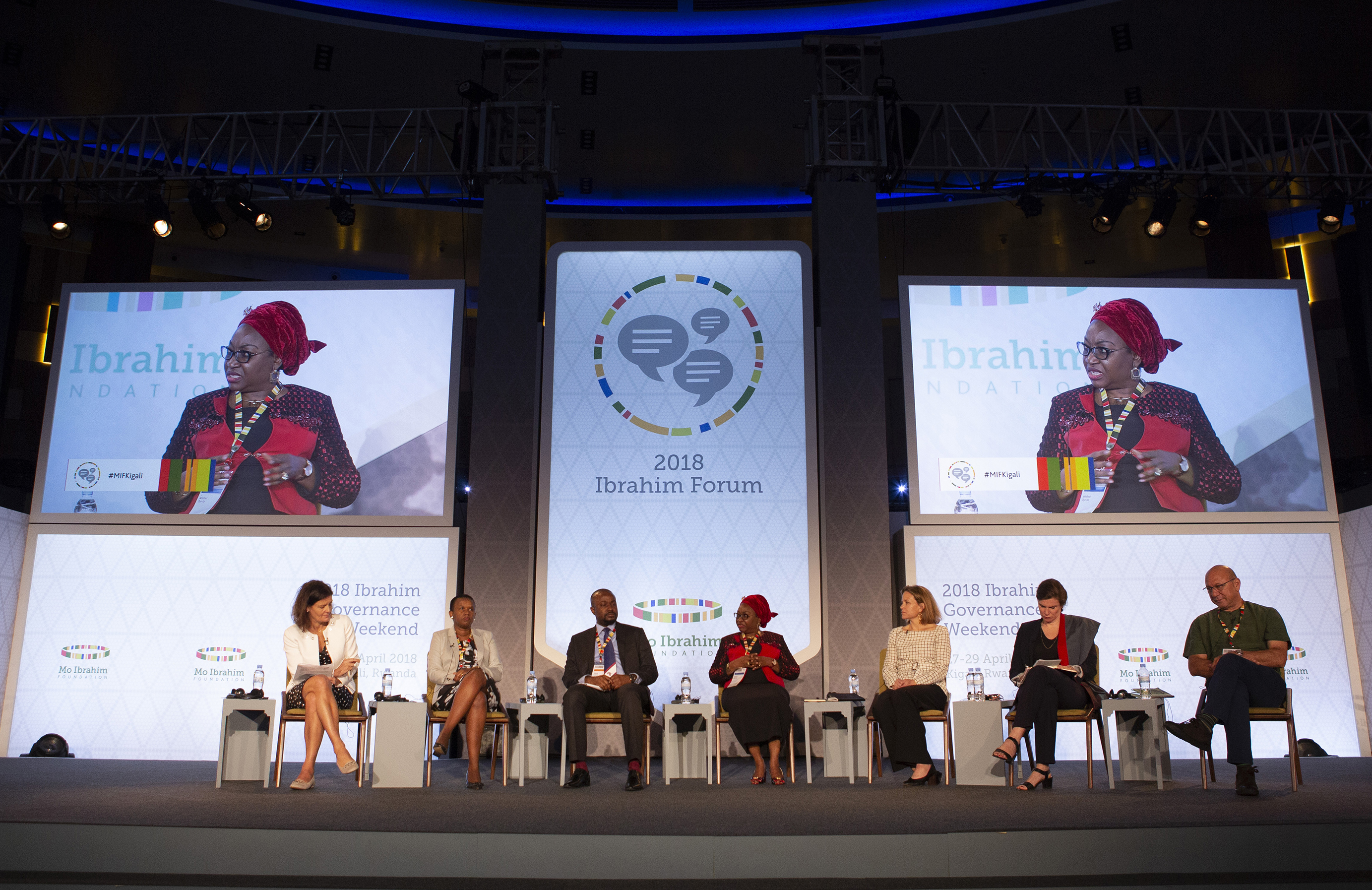 When I applied to LBS, the concept of "World Impact" seemed to be just one of those cute taglines that organisations come up with as a necessity for branding and marketing. Being a global school, I took that phrase for granted and imagined they referred to the impact I could potentially have on my 400+ classmates from over 70 countries globally. Little did I know that I was in for a real global experience with real impact, solving real world problems.
On the 28th of March, I received an invitation from the Mo Ibrahim Foundation to attend the Mo Ibrahim Governance weekend with a focus on public service in Africa. I was pleasantly surprised and even though it meant missing out on my "favourite" thing in the world – lectures, I immediately opted in without much inkling as to what to expect. I was due to attend the event with another Mo Ibrahim Foundation scholar from LBS, Soji Solanke, and I started preparing for the event – which meant finishing every 2-hour assignment in 1 hour.
The first day of the event was very inclusive as a group of young scholars were brought together in a room in what was known as the Next Generation Forum. The first question that was put to us was, "What are your demands towards public service in Africa and who are the responsible players for delivery?". We discussed at length within my group and as the spokesperson for my table, I delivered my, possibly overly-succinct, response, which had leadership right in the centre of education, employment, citizen ability to pay taxes thereby upholding their own end of the social contract between the government and the people, and accountability on the side of the government to ensure that citizens receive the services they pay for in taxes. In terms of who was responsible for the delivery, we concluded that both the citizens and the government have a role to play.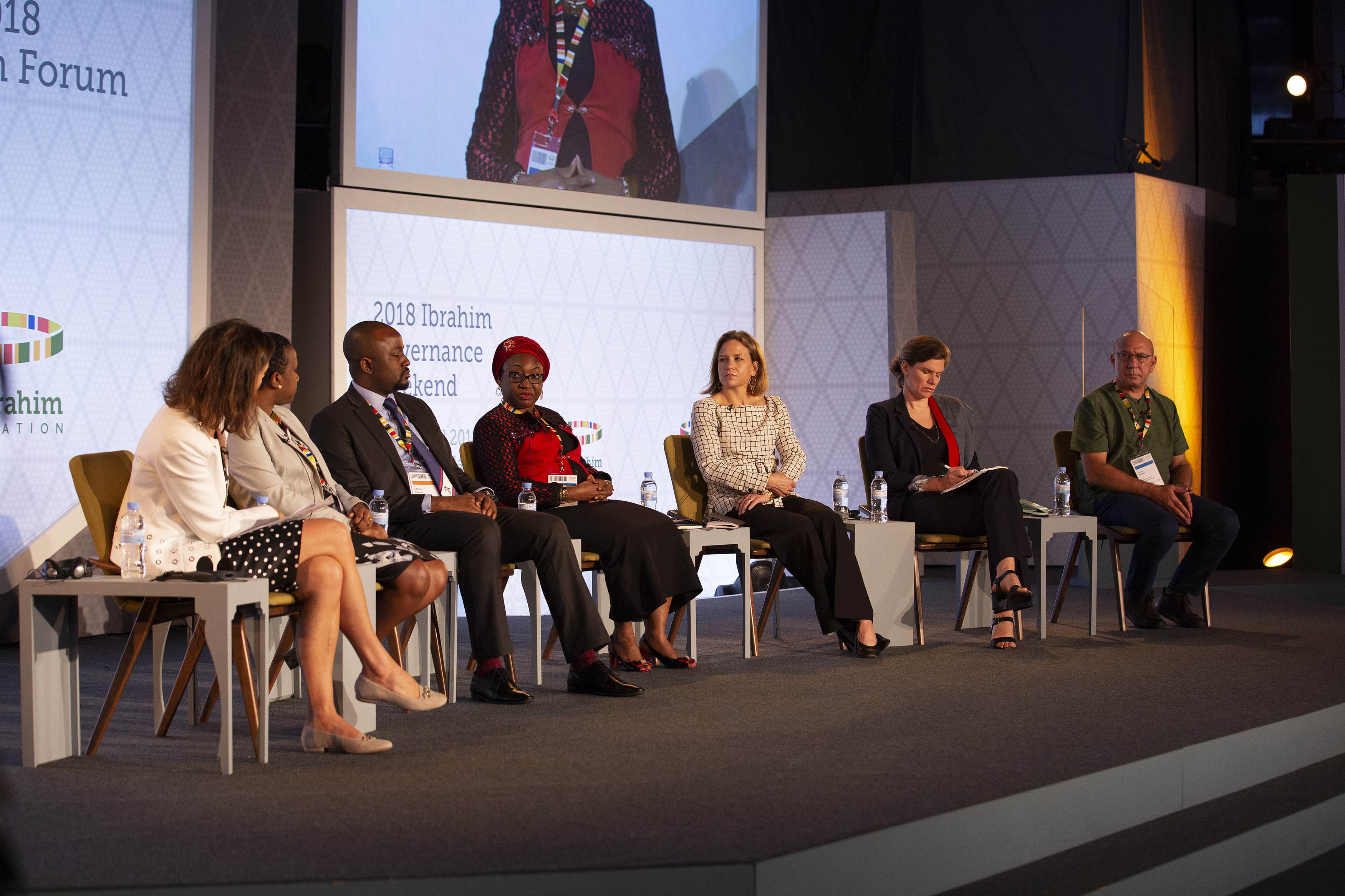 Soji, an MBA 2018 and a Mo Ibrahim Foundation scholar from LBS, was the real star of the day amongst up to a hundred youths as his delivery during this session earned him a place on one of the main panels alongside Winifred Oyo-Ita, the Head of Civil Service of the Federation of Nigeria, Betsy Williams, the founder and board chairman of the President's Young Professional Programme (PYPP) of Liberia, Fanfan Rwanyindo Kayirangwa, Minister of Public Service and Labour for Rwanda, Mariana Mazzucato, Founder and Director of the Institute for Innovation and Public Purpose at UCL and Trevor Manuel, Deputy Chairman of Rothschild Group, South Africa. Soji's highly impressive performance at this event is captured in the photo on the right and a full video of this session can be found here.
I am extremely proud of Soji and I'm sure he's incredibly proud of himself too. The rare composure with which he delivered his idea of what the public service would look like for him to consider working with his national government was hard to miss and his command of the stage was beyond admirable. However, someone that would have felt even more accomplished after this event would have been Mr. Mo Ibrahim himself. Every year, Mo Ibrahim awards a full scholarship to an LBS student and several others from other universities and when he delivered his speech during the Next Generation Forum, it was impossible for him to hide his enthusiasm and dedication to this cause. Bill Gates, in his book, Showing up for life, quoted Neruda thus:
"To feel the love of people whom we love is a fire that feeds our life. But to feel the affection of those we do not know… is something still greater and more beautiful because it widens out the boundaries of our being and unites all living things."
I know featuring this quote puts me at risk of sounding so emotional and mushy, but it truly encompasses how I, Soji, and many other scholarship recipients must feel. The fact that someone who has never set eyes on us is parting with a portion of their resources to help us achieve our dreams and life goals is nothing short of beautiful.
This experience was not only a lesson in leadership for me, but was also a true indicator of what "World Impact" at LBS means. I could never have imagined the extent to which I could have potentially made an impact globally and the opportunities that awaited me when I accepted the offer to study at LBS as a Mo Ibrahim Foundation scholar; I'm sure Soji echoes my sentiments too. If you're reading this post and are thinking to yourself, "why should I care since I may never receive a scholarship or even get admitted into LBS", well, I was in your shoes two years ago and I decided that more than half of the win is in participation and I'll never know if I'll make the full win if I'm not in the play to start with. I'm extremely glad I showed up to the doors of LBS as there's nothing else I'd rather be doing at this point in my life.