One of the things to enhance student experiences in London Business School is our student clubs. There are over 80 student clubs with regular events held throughout the year. Whether you are interested in professional, cultural or sports clubs, there is always more going on than you could ever have time for. Clubs provide students with an opportunity to explore areas of interest and connect with alumni and the wider community.
Boost Your Network & Leadership Experience
Through organizing different types of events and communicating with different stakeholders, students will gain and test their leaderships skills. A lot of students create life-long relationships with their peers and alumni.
How to become a member? Structural process
Each student club typically holds a kick-off event within the first month of the academic year. The club leaders will share their plans for the year and how you can get involved. Students in Graduate Masters programmes can apply for Junior Executive Committee roles, another opportunity to enhance your leadership skills.
Types of student clubs at LBS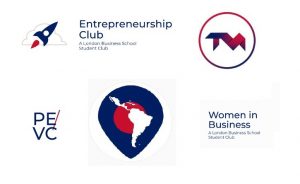 Professional – Consulting, Entrepreneurship, Women in Business
Sports – Golf, Sailing, Women's' Touch Rugby
Regional – Africa, China, Latin America
Social – Board Games, Foodie, Wine and Spirits
These are a few of the student clubs at London Business School. Our students can join a few clubs at the same time according to their interests.
To learn more about our student clubs, take a look at CampusGroups (the student club hub) or alternatively read these blog posts:
MY EXPERIENCE IN STUDENT CLUBS AS AN EARLY CAREERS STUDENT
By Lindsey Zastawny, MFA2022
By Maria Busz – Recruitment Associate