By Angela Stathi, EMBA London 2019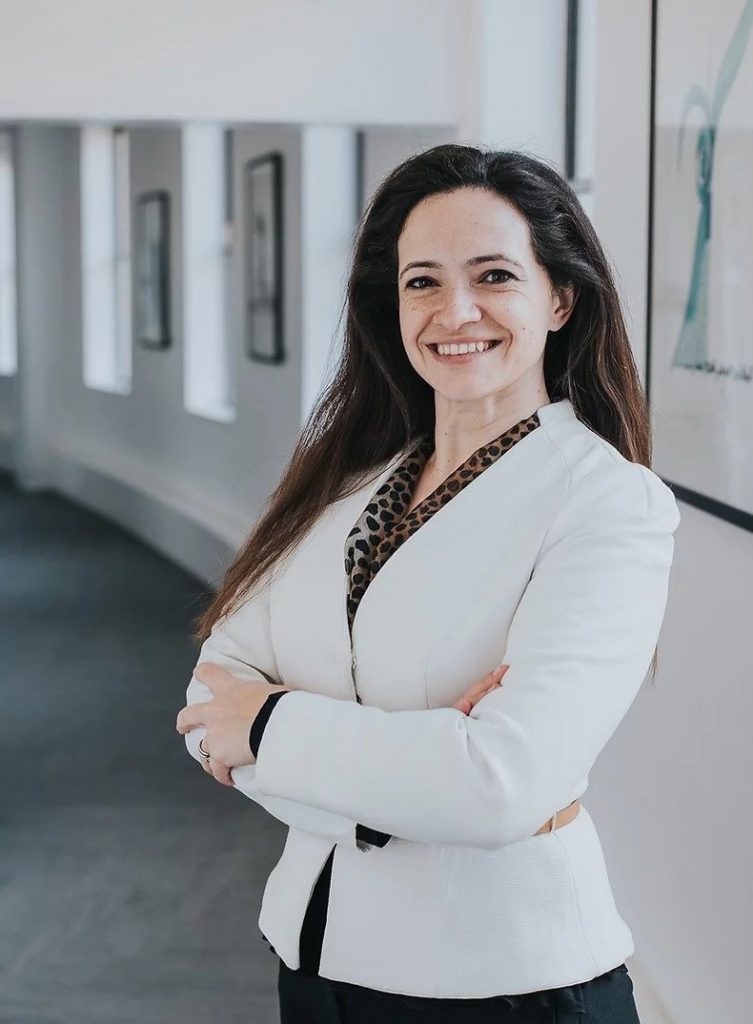 As an Executive MBA student from London Business School, I had the opportunity to explore the business world outside of the campus by participating in the Global Business Assignment (GBA), a one-week credited course led and assessed by LBS faculty, that runs in the second year of the programme. The aim of the course was to meet with senior industry professionals, explore new technologies and global trends but also connect with alumni in cities such as Abu Dhabi, Dubai, Buenos Aires, Beijing, San Francisco, Mexico City and Athens.
I was extremely lucky to have had the opportunity to go to San Francisco where I visited LinkedIn, Google, Uber, IDEO, PayPal and Visa offices alongside my EMBA classmates, as well as EMBA-Global and LBS Sloan students. It was an incredible opportunity to immerse myself in new technologies and innovations.
I also connected with a diverse set of experts such as: Pascal Finette, Co-Founder of be radical, Lyle Fong, serial entrepreneur and Venture Capitalist, and Krishna M. Ramachandran, Healthcare and New Ventures Expert at IDEO. Lyle shared with us some fascinating stories of the San Francisco start-up ecosystem and how he started out in this world as well helped others raise funds on his way to success. Pascal talked about the speed and the scale at which technology is being developed and how companies will need to learn to adapt in order to remain competitive.
The Global Business Assignment was certainly the highlight of my Executive MBA programme at LBS and the one I will cherish for life. It pushed me out of my comfort zone and it tested my expertise and understanding of leadership, sustainability, technology and innovation. It also helped me appreciate global trends, products, breakthrough technologies and innovations. I learnt how to evaluate business opportunities but also to explore solutions for long-standing companies.
The trip was truly transformational and inspirational at the same time. It changed my perspective in life and it gave me a new direction in my career. With my deep passion to help transform people's lives and economies, and alongside my executive career, I am now an Advisor and Non-Executive Director for large corporates and scale-up technology companies in the fields of youth, sustainability, energy and health. I transfer knowledge and experience for companies to strategically grow their business. I advise companies on matters such as strategy, organisational development, process improvements, product innovation, corporate governance, sustainability and social and environmental impact.
I am extremely grateful to LBS to have had this opportunity to participate in the Global Business Assignment as part of my Executive MBA. Thanks to this programme, I was inspired and appreciate the new challenges and opportunities of this world. This programme was the start of a new beginning, one that led me to who I am today and one I will remember forever.

To find out more about Experiential Learning at LBS, and to read the new impact report, please click here.