By Farrel Levenson, MBA 2023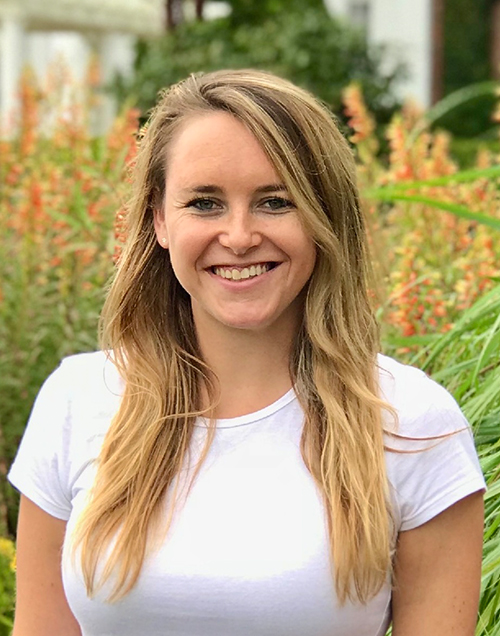 I chose London Business School because of the opportunities to build a global network, meet people from drastically different backgrounds, and live and work in London. I already had a strong network in the States and appreciated the highly diverse student body and access to non-US centric job opportunities that LBS had to offer.
Thinking about the transition to LBS, I was most excited to be out of my comfort zone. I was coming from 6 years of living in New York City, with a great job, partner, and friends. I was very happy, but also recognized the value of the unique opportunity in my 20s to move to another country and connect with hundreds of incredible people from all over the world.
I was lucky enough to receive a Forte Foundation fellowship, which recognises a diverse range of women with exemplary leadership and a commitment to advancing women in business. Beyond the valuable financial benefit, this fellowship connected me with a network of powerful and highly accomplished women that I can leverage both during and beyond the MBA.
Upon joining the programme, I was apprehensive about the ability to make the most of my time. With so many exciting club events, classes, social activities, and career events, each opportunity always comes with tradeoffs. As expected, prioritisation is incredibly important, and I've found that my priorities have shifted throughout the programme. I'm hesitant to complain though, as it's thanks to LBS that we have so many great ways to spend our time.
After wrapping my first year, I can confidently say that LBS does an incredible job of attracting open-minded students. From long conversations with a peer around the Israeli-Palestinian conflict, to discussions with a Russian classmate to understand the perspective of Russian citizens regarding the invasion of Ukraine, I've valued having the opportunity to learn from others' beliefs and experiences.
I've also appreciated the ability to connect with like-minded women, having had the opportunity to attend several Women in Business Events run by my peers. A few examples include an "I am Remarkable" workshop, and a "Women's Fertility 101" session with a doctor. The former focused on teaching women to recognize and articulate their strengths and accomplishments, and the latter focused on addressing fertility misconceptions and providing important insight into women's options. Both events fostered very honest and empowering conversations.
Finally, LBS students are exceptionally collaborative and invested in others' success. The week of our finance exam, one of my stream members with a finance background voluntarily hosted multiple review sessions, spending hours patiently answering everyone's questions. Another time, when my friend and I were interviewing for the same role and she learned she wasn't moving onto the next round, the first thing she did was offer to mock interview me for my next round. To me, these experiences speak volumes about the types of people that join the LBS MBA programme.