As we welcome a new intake of MFA students, we touched base with Jay Bansal – MFA2022 student ambassador to share his thoughts on his time at LBS.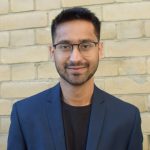 Why did you decide to pursue the Masters in Financial Analysis at London Business School?
My journey before LBS did not follow a straight path. I graduated with my Bachelor's degree during the Covid-19 pandemic and tried my hand at consulting, real estate, startups, and even VC. While I did not know where I wanted to be, I knew I wanted to work in an international environment, build a strong network and explore different career paths in finance.
After in-depth research, the MFA at LBS made perfect sense. The MFA presented a path to transition from India to UK early on in my career, build a strong network in different industries before starting work, and learn practical skills for finance
How did you prepare your MFA application? Did you do any preparation prior to starting the programme?
I prepared for my MFA application by researching and networking. To prepare for my MFA application, I spoke with several alumni, members of the faculty, and students from different programs at LBS. To make the best use of their time and mine, I made sure to read about the programme, its requirements, recruitment outcomes and student reviews on LBS website.
To make an informed decision and to prepare for the programme, I spoke to various industry professionals in London to understand how a masters at LBS could best position me for a successful career. I also familiarized myself with the growth of various sectors in UK, Europe, top recruitment trends and potential employers across different segments within the finance industry.
What are your key highlights from the MFA programme?
The Global Immersion Field Trip (GIFT) and London Business Challenge Week (LBCW) were two unforgettable experiences. I worked with The Raine Group, a prestigious TMT investment bank and growth investor during the Challenge Week in London and Redstone, a fast-growing VC with over $500m AUM during the GIFT to Berlin.
On both occasions, I was leading a team of 5-6 students, worked directly with the investing teams and had the chance to come up with creative solutions and investment ideas. It was a great chance to work with leading investors, put my passion for Consumer Media, web3 and ESG to good use and present complex ideas to seasoned professionals. Managing diverse teams with different educational and professional backgrounds was also a challenge, but also a great learning experience.
I continue to draw from those experiences in my current roles and have stayed in close touch with both the firms and their employees as my mentors.
LBS is known for its fantastic student life, can your share your own experiences and how you got involved with the LBS community?
It's the little things that make the experience at LBS so rich. I would often make new friends by hanging out at the cafeteria. All connections with a unique story, cultural background, and professional direction. Everyone at LBS is ambitious, respectful, and helpful, which is why I was left inspired by every conversation I had.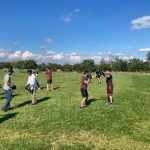 At LBS, I could always find a relevant community or support group no matter what I needed, from the Music Club members that helped me learn new instruments, to the MMA Club where I found others interested in practicing martial arts. As VP of the Board Games Club, I loved organizing game nights on weekends for everyone across LBS to wind down, eat, drink and bond over board games. I also led the organization of the Annual Poker Tournament.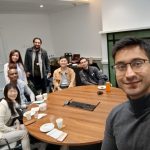 My involvement with the Venture Capital and Startup community was also one of the highlights of my LBS Journey. Over the course of the year, I organized several social events alongside the PE/VC Club, IEPC, and E-Club, giving LBS students and alumni opportunities to connect with each other and investors and founders across London. This helped me build invaluable, long-lasting relationships in the Private Capital industry.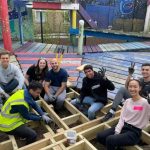 A sense of belonging is key to making the most of a business school. LBS had support systems for those from Low-Income, LGBTQ communities and families and partners. LBS also responded swiftly to support those students affected by the Ukraine war, the pandemic, and other worldwide events. Both me and my close friends benefitted greatly from these initiatives.
You can read profiles of other MFA students here.
Find out more about the Masters in Financial Analysis and how to apply.
Check our upcoming MFA events here and register your interest.
If you have any questions, please contact our MFA Recruitment Team at mfa@london.edu. To request a CV informal review, contact our recruitment team or submit it via the LBS website.