Written by Shino Rawlins Student Recruitment Associate – MFA and Andree Clarke Student Recruitment Associate – MAM
Our Masters in Financial Analysis is a programme for ambitious individuals who are keen to secure a career in global finance. Whether you have your mind set on investment banking, private equity or asset management, the MFA has so much to offer.
The MFA has had a successful career impact, with our MFA graduates entering a vast range of exciting roles. Check out our 2021 employment report here.
Established in 2016, the MFA entered the FT's pre-experience finance rankings in 2021 as a top ten programme globally and we're proud to say this has been maintained and reflected in the 2022 rankings.
Studying in the world's leading financial capital, the MFA programme will set the foundations for areas including finance, accounting, financial modelling, and data analysis. You will be exposed to the latest financial software and explore the financial market. Want to put your knowledge into practice? You will have the chance to participate in our London Business Challenge Week and Global Experience Course.
The MFA programme welcomes students from all walks of life. With over 40 nationalities represented, you will have the opportunity to build a global network. If you are ready to make a real impact on the global finance industry, then consider our MFA programme.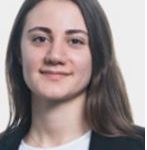 "One of the most powerful things about the MFA programme is its global perspective. When you're in class, there are many diverse backgrounds, with different points of view that you're exposed to. You gain a broader understanding of the topic you're learning, and about life." Begum Tuglu, MFA2019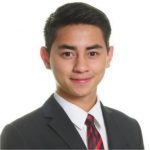 "The MFA offered me the exclusive combination of studying under world-class academics and receiving unparalleled careers services. I felt like LBS invested in my personal goals in a way no other school could compete with." Mark Jalleh, MFA2020
What we look for in MFA candidates:
Strong undergraduate degree with a UK 2.1 or 3.3. GPA (minimum)
0 – 2 years of work experience
A competitive GMAT/GRE or achieved a CFA Level 1
Key interest in building a career in finance
Previous work experience is not essential but can add value to your profile
Ideally, candidates should be able to demonstrate quantitative skills or have studied a discipline in a numerate subject such as Accounting, Finance, Economics or Computer Science.
As part of the application process, candidates will need to submit a one-page CV and an essay. For tips on how to structure your CV, check out our LBS CV template here. The application essay will give you the opportunity to tell us more about yourself, your career goals, why you wish to purse the MFA and how you will contribute to the LBS community.
If you have any questions, please contact our MFA Recruitment Team at mfa@london.edu. To request an informal CV review, submit it via our website.