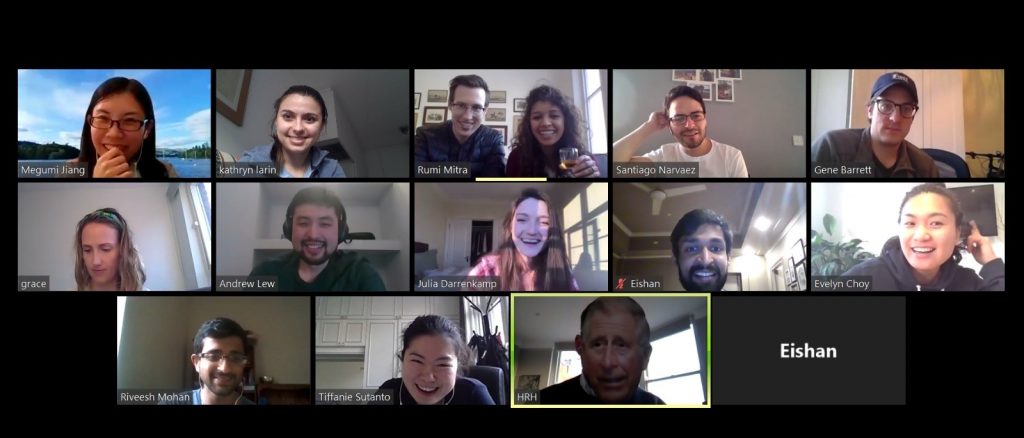 Over the past two months, 155 London Business School degree courses, electives and modules have moved online in a monumental shift in experience for both faculty and students. In the first of a series of blogs on how students are responding to the new world of learning, Tiffanie Sutanto MBA2021, Co-President of the School's Asia Club, explains why the virtual campus experience has "exceeded her expectations".
What have been your virtual learning highlights?
A definite highlight was the week when we had the British Petroleum (BP) CEO, a former Italian Prime Minister and a holocaust survivor as guest speakers. To be honest, I don't think I would have ever attended such a fantastic array of talks during 'normal' times', let alone within a week in lockdown.
Added to this, the LBS Executive Education online courses that have been made accessible to Degree Education students have allowed me to learn new topics and interact with the broader LBS community. I've been taking part in the Innovating in the Digital World online programme which has been incredible in providing us with practical tools to ignite innovation in the corporate world.
What has been your most interesting virtual lecture and why?
I'd say it's been Strategic Economic Analysis by Professor David Myatt. He has been incredible in his efforts to preserve the classroom spirit and recreate the interactive LBS lecture experience.
Although the class is known to be technical with lots of economic models and graphs, Professor Myatt was well-prepared for virtual learning. He made the most of the tools available on Zoom, including the polls feature, to maintain lively classroom participation.
He has also made sure the course content is relevant for current times. In one of the lectures, he invited Professor Andrea Galeotti to share his very insightful research on the COVID-19 pandemic. Andrea did a great job of taking examples from today's challenging business environment and tailoring them to the economics theory taught on the course.
Professor Myatt has consistently engaged his students with enthusiasm, passion and humour. Acknowledging that the class crossed with the traditional Sundowners hour on a Thursday, he has allowed students to sip mocktails and cocktails during class after 6pm!
What has been the unexpected upside of virtual learning?
Zoom's breakout feature has allowed me to meet classmates whom I hadn't spoken to much previously. During group discussions in a physical class, we tend to work with familiar faces or those who sit near us. But Zoom's breakout rooms enable the faculty to randomly assign us to a group. The experience allows me to build friendships outside my inner circle and get to know people who I may have never worked with otherwise.
In addition, there have been some wonderful – and unexpected – virtual social events hosted by the LBS community, including LBS Unplugged, a virtual concert hosted by the LatAm and Music Clubs, which was incredible.
There have also been games' nights, fitness sessions and even the famous LBS Sundowners has gone virtual. In some ways, these get-togethers have been even more personal than they are when face-to-face. I've definitely made friends with students who I may not have met if it hadn't been for the lockdown.
What is your biggest takeaway from this extraordinary time?
With virtual meetings potentially becoming the new normal, I'm using this opportunity to prepare myself to be a more effective communicator and better engage participants in an online environment.
In the next blog in this series, 2019 One Young World ambassador Prasannajeet Mane MAM2020 talks about founding a digital mental health startup and launching a series of webinars to support students with their mental health and wellbeing during lockdown and beyond.