by Amy Dobbin, MBA 2019, President of the Business and Government Club, 1997 Mark Le Goy Scholar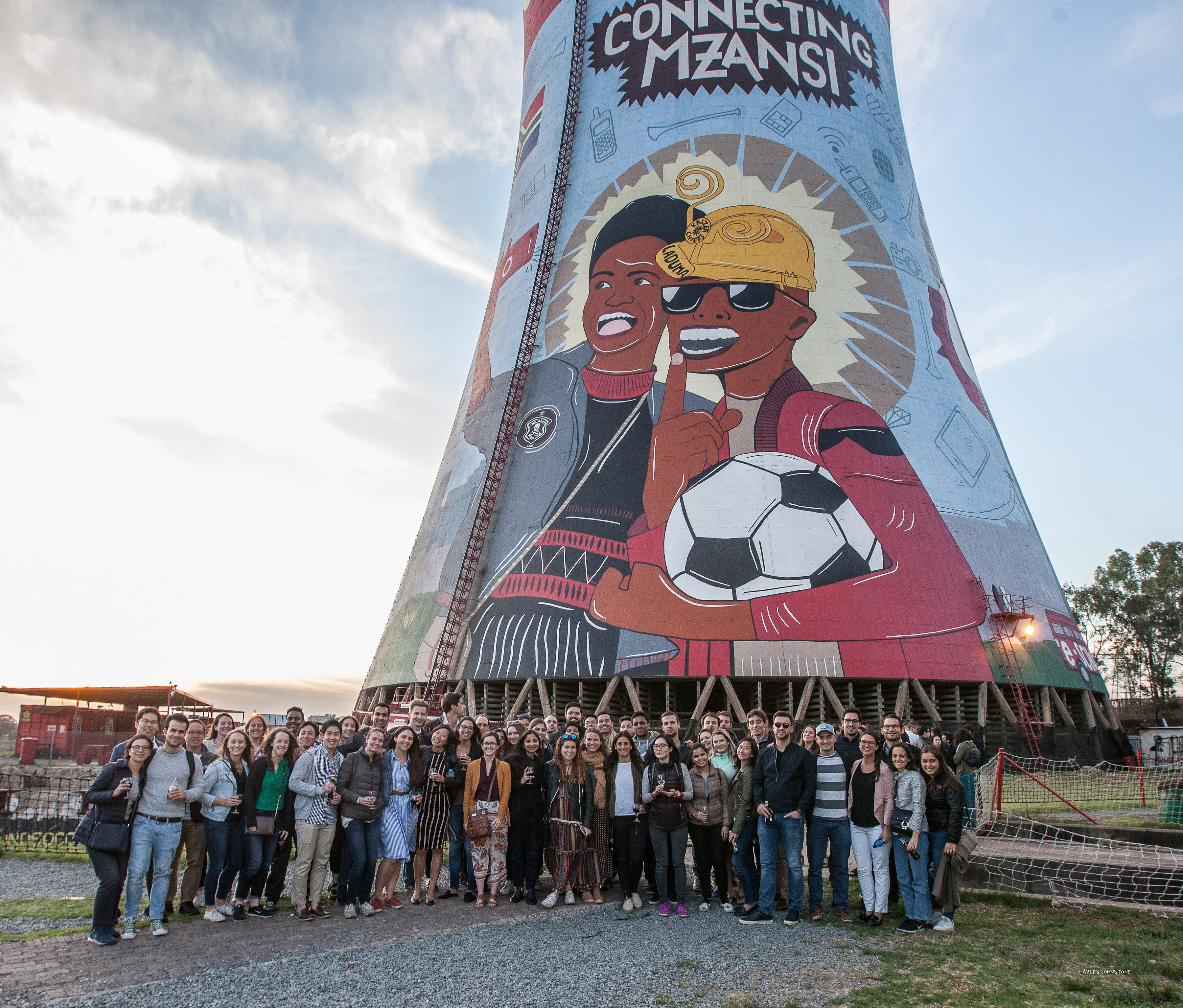 The Global Business Experience (GBE) is often talked up as one of the highlights of the MBA Programme. After an amazing trip to Johannesburg, South Africa last month with 80 classmates, faculty and staff – I now understand why.
Johannesburg is a thriving, big, African city – and we were lucky to experience the energy and authenticity of different parts of the region. We started the week on a sobering note with a visit to the Apartheid Museum – separated at the opening turnstiles into "whites" and "non-whites", a glimpse into South Africa's troubled history. Xolani Gwala – a well-known South African media presenter, introduced us to the enormous social inequalities still facing South Africans today, from access to basic health and education, housing, and high unemployment.
Our focus for the trip was working with microentrepreneurs in Alexandra ("Alex") – an historical township of close to one million people (and its infrastructure designed for a population of about 70,000). Alex was famously described by Nelson Mandela as "exhilarating and precarious". We set off foot on Monday morning, unsure of what to expect – thankfully, my nerves were quickly allayed when I met our bright local "navigator", Lindi and soon after "Mama E" our powerhouse entrepreneur.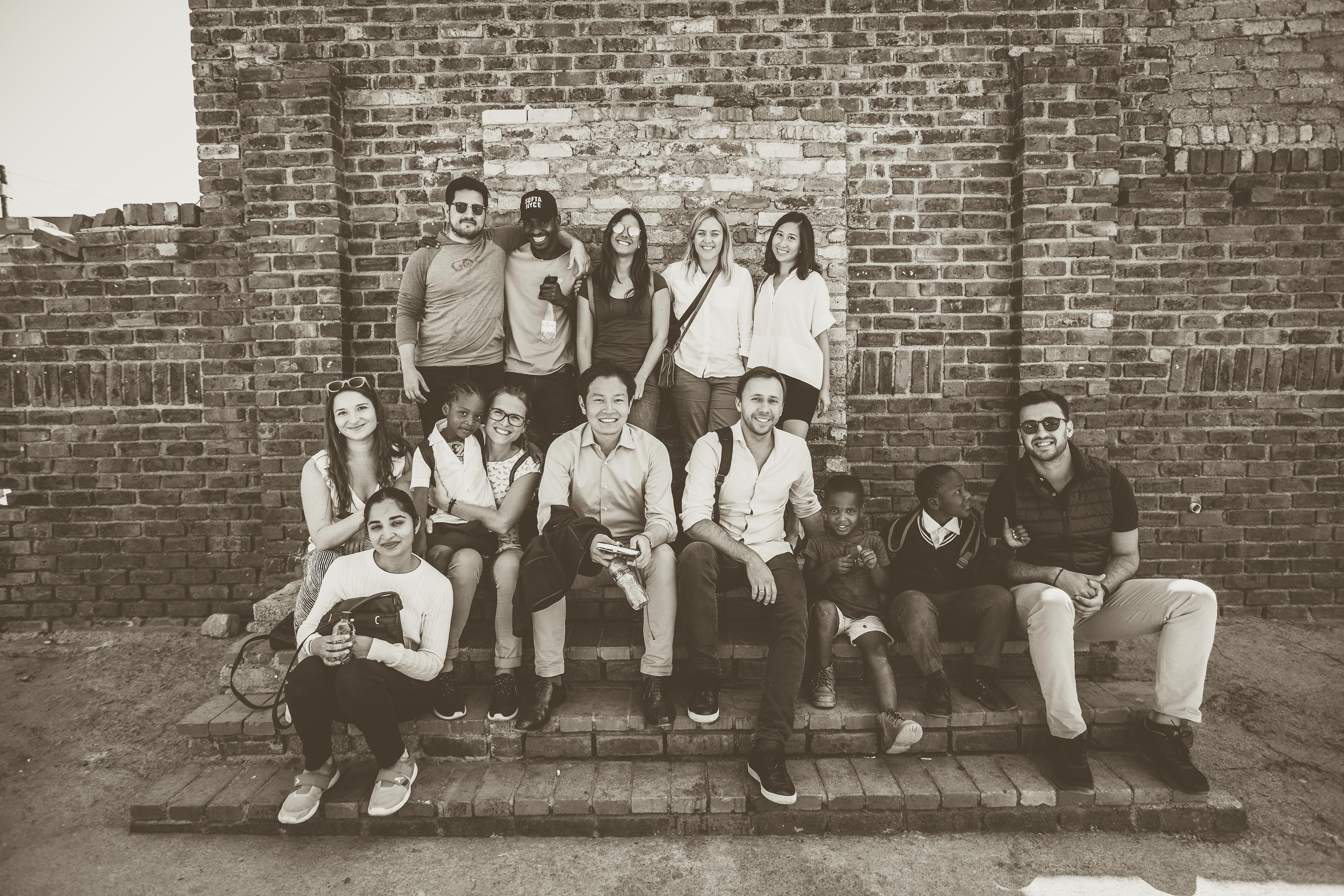 My group spent the days in Alex getting to know Mama's E's restaurant business, trying to understand her challenges and opportunities – and ultimately provided support on book-keeping, inventory control and marketing. Other groups faced a range of other issues with their businesses – from local designers and nurseries, to local butchers and nail salons. Maloke's Jazz Club was our  thriving headquarters for the week, where we could exchange ideas in between trips around different parts of Alex.
We study entrepreneurship, finance, strategy, and economics in the LBS classroom – but these businesses were facing unique challenges with no straightforward answers. In a short space of time, we had to apply our business school knowledge and professional experience to come up with practical solutions. With the help of faculty led sessions by Rajesh Chandy and Elias Papaioannou, each of the groups came up with recommendations. Along the way, we came to appreciate the kindness and resilience of these generous entrepreneurs who welcomed us into their community.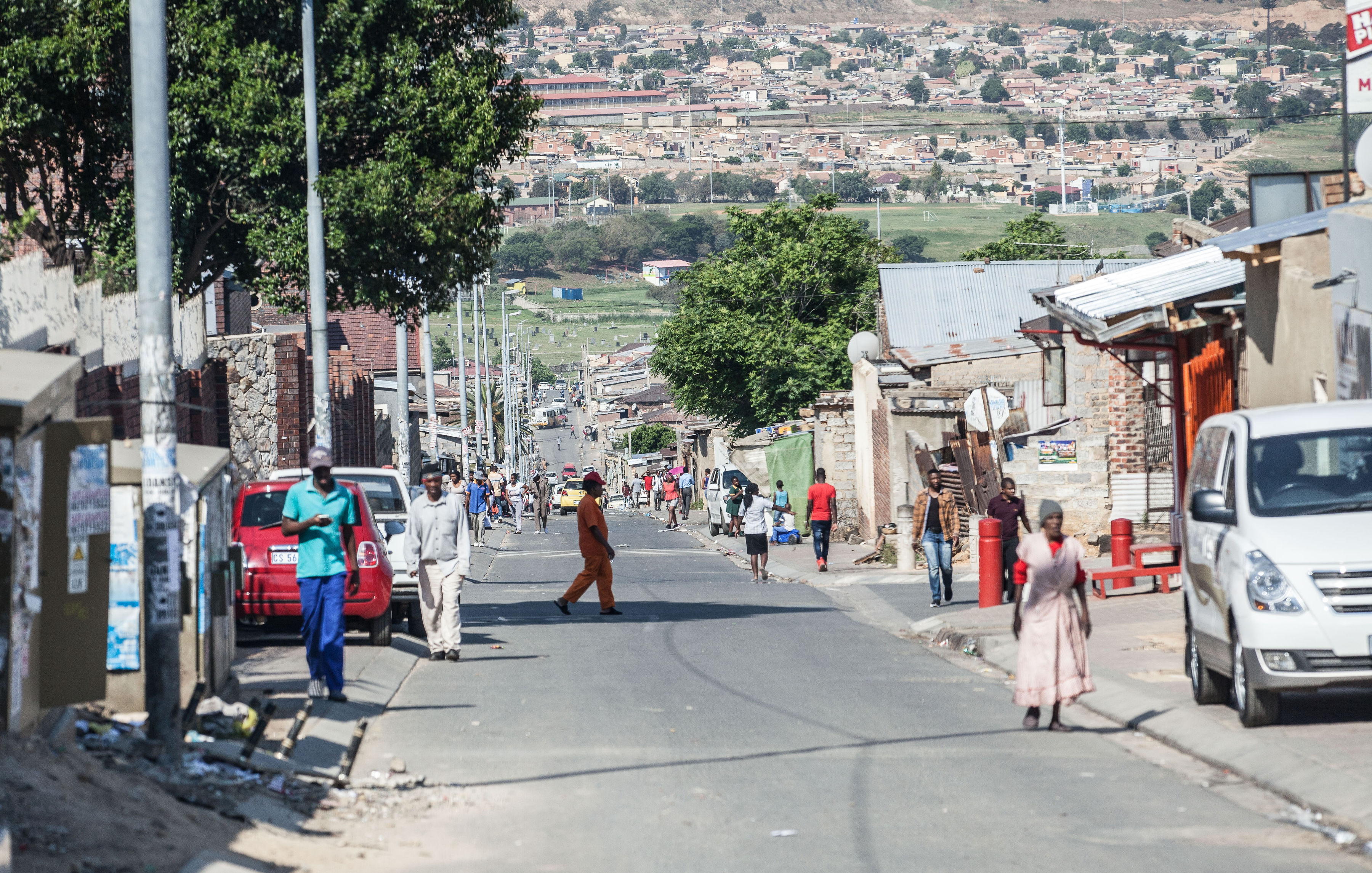 Alongside our Alex projects, we heard from some of the leading economists and academics in South Africa. Abdullah Verachia, CEO of MVA Strategy Consulting, shared some of the incredible success stories of young entrepreneurs disrupting the South African healthcare system. He helped us see beyond the headlines and statistics that often dominate news of South Africa. Thabi Leoka, a leading economist, set the scene for policy measures she's working on to help support the poor and vulnerable in the country. An afternoon at the African Leadership Academy blew us away as we met with talented high school students selected from across Africa, and put on a fast-track to top universities.
In between consulting projects and guest speakers, we managed to fit in drinks at the historical Soweto, local food at an underground Johannesburg bar and a sunset closing dinner to cap off an incredible week. A credit to the hard working GBE team for making it all happen. LBS often talks about its mission to change the way the world does business. The GBE was a hands on opportunity for students to help bring this to life. As one of my classmates put it at the end of the week, "This experience has made me proud to be part of LBS". I couldn't agree more.