We are delighted to welcome the newest edition to our LBS family, the EMBA-Global class of 2023!
We recently accepted 98 Executive MBA Global students, who kicked off their studies in May 2021. Orientation was a huge success. Our EMBA-Global partner school campuses hosted students in London, New York and Hong Kong simultaneously during their first block week.
We are pleased with our impressive latest intake and thought it was worth sharing some stats on how this class is made up.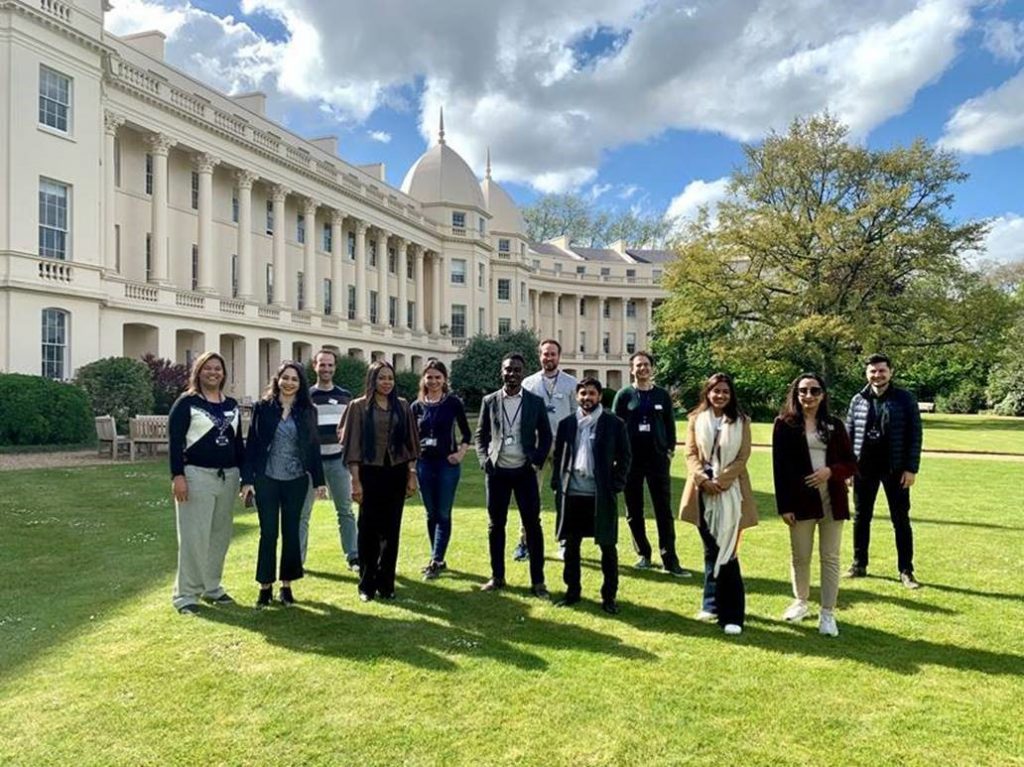 EMBAG Class profile
Among the class of 98 students, we have 40 Nationalities represented with students commuting from various regions within Asia, Africa, Europe, North America, South America, and even Australia.
Some of the singly represented Nationalities are Syria, Austria, Azerbaijan, Cameroon, Croatia, Egypt, Indonesia, Ireland, Malaysia, Mexico, Netherlands, South Africa, Brazil, Australia, and Peru.
This cohort is so internationally experienced that nearly 60% do not consider English as their mother tongue, 8% hold dual nationalities, and they are currently based in 61 different cities all over the world.
We are proud that we have 30 remarkable women on the programme making up 31% of the class.
The EMBA-Global students this year range from 28-49 years old with 36 being the average overall age, and with 12 years of experience. Although we may accept less than 12 years of experience, these candidates are exceptional in terms of leadership competence, academic excellence, and responsibility held in previous roles.
The spread of industries is very broad this year, though finance still dominates the group at 25%. We also welcome students from the Defence and Military services, Aviation, Film/TV/Radio, Pharmaceuticals, Education, Renewable Energy, Automotive, Construction, Metals/Mining, Non-profit, IT and the Luxury Goods sectors.
Many bring experience from Manager, Consultant, C-Suite, Founder, and Director roles.
Some notable companies represented are SAP, LinkedIn, Microsoft, Salesforce, Otis, Vodafone, and INDITEX (Zara) amongst multiple Global banks, Consultancy firms, Start-Ups and renowned family businesses.
Ready to start your journey?
There is no better way to grasp the benefits of studying the Executive MBA Global than to listen to our alumni experiences and hear about their motivations, prospects and successes. Click here to find out more.