Today I filled my yearbook profile and it hit me: my MBA is really about to end. As I reflected on the "what's your fondest LBS memory" and "what would you tell your Pre-MBA self" questions, I thought of what I'm taking away and what I wish I knew before starting the programme, to make (even more so!) the most out of my LBS experience.
1 – Trust yourself and take the opportunity
Most important advice from day 1, trust yourself as you start a new phase of your life. Meeting classmates who spoke 5 languages, had lived in 10 different countries, were elite sport champions, and so on, I thought "LBS might have made a mistake in admitting me". Trust me, if you're feeling the same, they didn't make a mistake. We've all worked hard to be here (GMAT, essays, etc.), and we all have a lot to contribute. It's up to you to really do so – bring your life learnings, share your point of view, use this time to reach your full potential and goals (and never think you cannot accomplish them – believe me, I accomplished more than I ever dreamt of).
2 – Be your true self yet open to change
Bring your true self at LBS. Be honest and genuine, but also open and flexible. The beauty of the LBS cohort is diversity, and I've learned so much and experienced so many of my classmates evolving both as professionals and human-beings. Listen, be receptive of different perspectives and tolerant to other's beliefs (unless these are anti-inclusion ideas – always stand up for the right principles).
3 – Join a club (or many)
Clubs are the best place to meet like-minded people, share passions, network, and have fun. Whether it's a sport, professional or hobby-related club, LBS has one (or many!) that will suit you. Post-MBA, most companies have affinity clubs and if yours doesn't, create your own.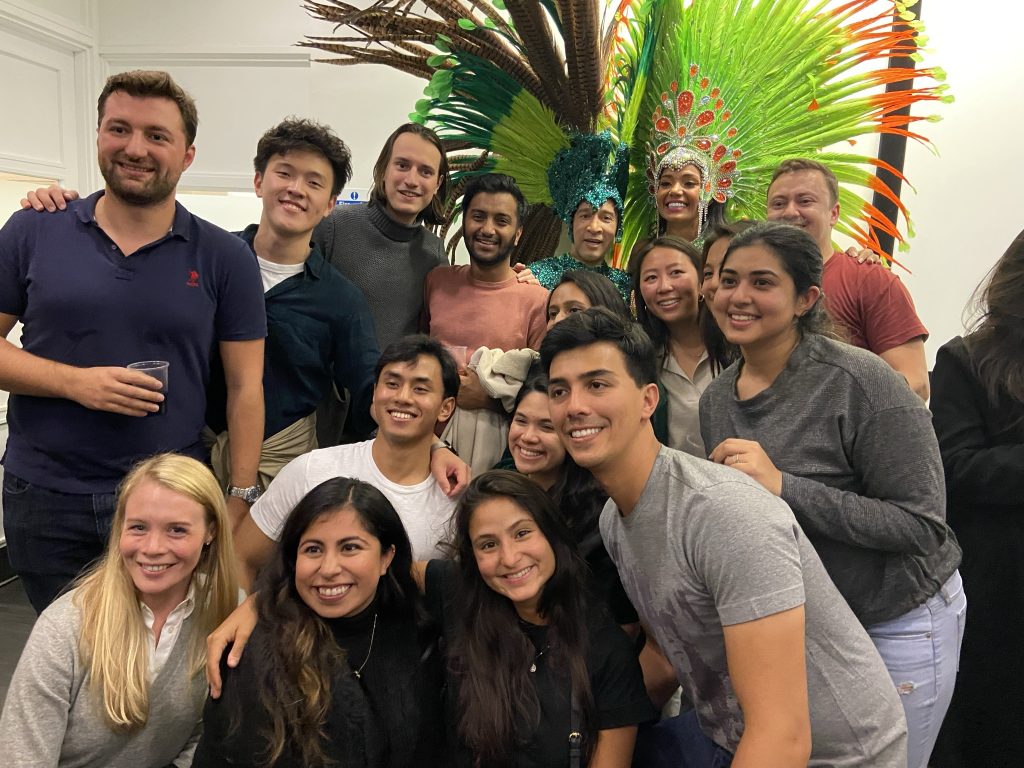 4 – Find your passions and make time for them
What have you always complained your job was preventing you from doing? Was it reading, yoga, sports, studying a new topic, dedicating time to your family? You will find time for it in the MBA, as well as exploring new passions. My biggest lesson is if you've found something that brings you true joy, do not let your work or anything keep you away from it. Find the time, set priorities, take care of yourself and of the life you want to live.
5 – Build your own path and explore
We often start the MBA with a bold idea of our path: job x, company y, city z. LBS give us the opportunity to be noticed by our dream companies, which itself is great. But it also gives a more valuable opportunity –to explore different careers, learn about new industries and discover new paths. Talk to classmates and alumni, take a part-time internship, take a class on a topic that is new to you. It's ok to still go for job x, company y, city z, but not ok to not even consider all the other opportunities out there.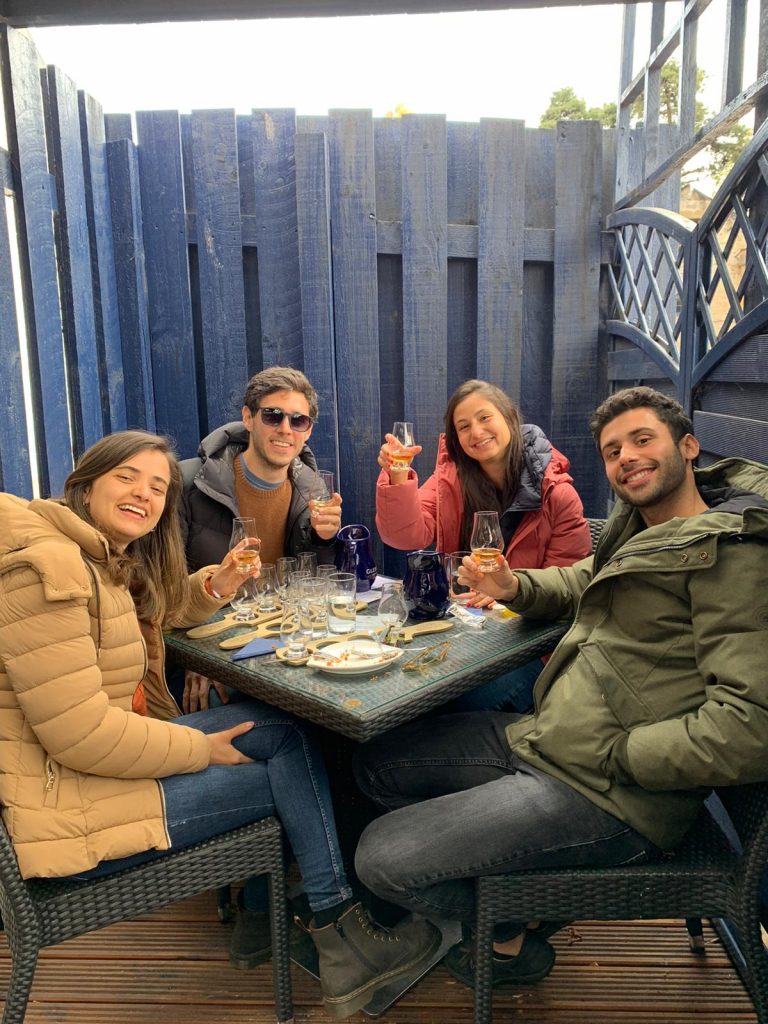 6 – Find your "crowd"
In a cohort of 500+ people it's great to meet them all – but even better to find "your people" – those who truly energise you. I've found mine and am so grateful for them. They are my family in London, with whom I can count for anything, and I'm so excited to share the post MBA life with them.
7 – You get what you give
As with everything in life, your experience is shaped by what you give. You will take the most out of the LBS community if you make yourself part of it (organise a student-led event, join a club, go to conferences, speakers, sundowners). You will get your dream job if you work really hard (cv workshops, network, interview prep). You will make true friends if you are a true friend (be there for the ones you love, make time for them).
8 – Avoid comparisons and be ready for hard moments
Recruiting can be tough. Being away from family is challenging. The MBA schedule can be overwhelming. The best thing is to accept all journeys have down moments and that the only thing within our control is doing our best. When facing a hard and unexpected situation, avoid comparing yourself to others, each of us have our own path and as long as you do work hard, things will work out for you.
9 – London is amazing
Enjoy the city. A walk in Regents park, a picnic on Primrose Hill, cycling in Hyde park, the markets, neighbourhoods, museums, streets, musicals. We are so blessed to do an MBA here, take advantage of it!
10 – Time flies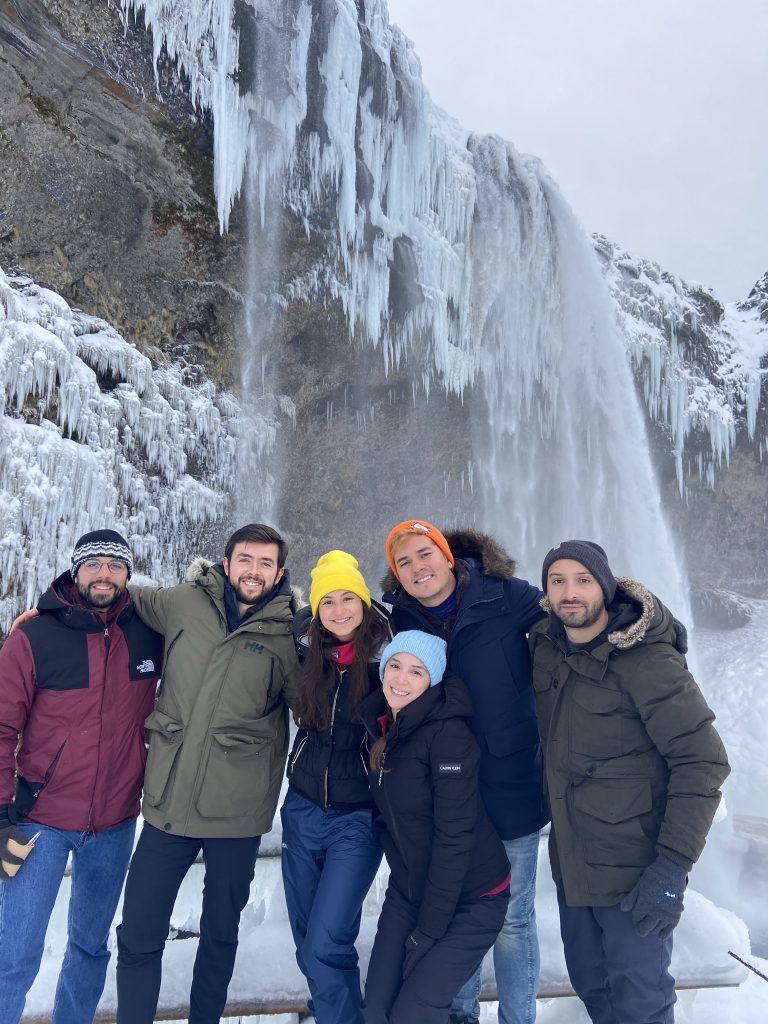 You can't avoid the "time flies" cliché. It does. 21 months go by so fast. Find your crowd, shape your path. Be yourself, evolve as a human-being, leader and professional. Enjoy London, work hard for your dream job but be flexible to change some variables. Read a book, join a club, take classes on topics you love. Travel somewhere you've always dreamt. Cross items out of your bucket list and add new ones. But time is also limited. Do not try everything at once, take "time off" if needed, set your non-negotiable priorities and what/who makes you happy – and make time for what is really important for you.
I hope those are valuable to you. You might not understand all of them now, but you probably will soon. It's a wrap for my MBA and I'm excited for what's next. I have met amazing people, reconsidered my priorities, travelled to places I had always dreamt of, landed in jobs I never thought were within my reach. LBS has changed my life for good – and I hope it changes yours too.

If you're interested in learning more about the MBA, you can visit our website.

You can also read another MBA student's reflections on their time at LBS by reading our recent blog.