By Elena Aldea, Senior Recruitment & Admissions Manager, EMBA-Global and Sloan
We are very delighted to introduce our EMBA-Global 2022 class who started their first week of Orientation in London Sunday 8th May. It's been a full year of rigorous recruitment and admissions activities run by both London Business School and Columbia Business School, gathering the most exceptional and premium profiles onto the programme.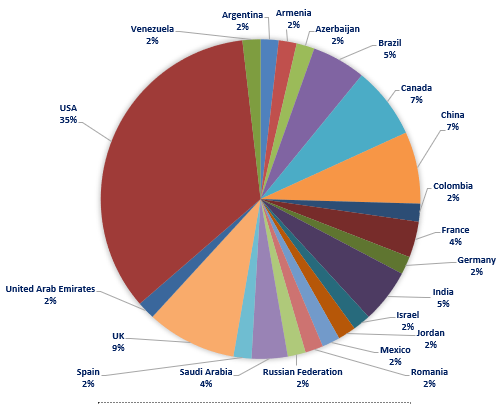 The class is formed of 54 amazing students coming from almost every corner of the globe. We have 21 nationalities coming from 37 cities, which is the first step to creating diversity amongst the cohort – different concepts, mindsets and practices that can be shared with one another.
There is good female representation with 28% of our cohort being women. There is always room for improvement and we aim to encourage more and more women to apply for the leadership programmes, so we can get to that 50-50 balance.
The average years of work experience amongst this cohort is 12 years, which is common for a senior programme such as the EMBA-Global.
The spread of the job function is very wide, from managerial positions (considering Product Manager, Project Manager, Account Manager, Fund Manager, Asset Manager etc) up to more senior roles of General Managers. Also, 13% of the stream is represented by entrepreneurs, a very good resource for sharing the best advice to those interested in developing their own start-up. Other job functions include Investors, Strategists, Diplomats, Fundraisers, Engineers, Analysts or Consultants.
As expected, most of the students are coming from a financial background; however, there is a wide range of representation across other industries, such as real estate, military, film, sports, utilities, construction, healthcare, legal and others.
If we look into the academic side, all students possess excellent academic skills. The Executive Assessment average is 152.7, while the one for GMAT is 697.2.
Orientation Week closed on Saturday 14th May with a boat party celebration which marks the end of a fruitful first week together. In June, they will be welcomed in the Columbia Business School's campus where they will continue this exciting journey.

If you would like to learn more about the EMBA-Global programme, please visit our website.
You can also read our recent blog where we answer your frequently asked questions about the EMBA-Global programme.