by Brady Dearden, MBA 2019
As an applicant, I had heard that treks were an amazing part of the LBS experience. This year I learned that such a statement is not only true, but I also learned it's an understatement… Treks can be a life-defining experience and an opportunity to learn about our world in a powerfully unique way.  I am grateful I had the chance to be part of such a trip this past April as I joined the Africa Clubs of LBS and Oxford Said on a joint adventure to explore the rich business, historical and cultural offerings of Kenya and Rwanda. I was also incredibly fortunate to make some tremendous friends along the way and I can't imagine the MBA experience without them.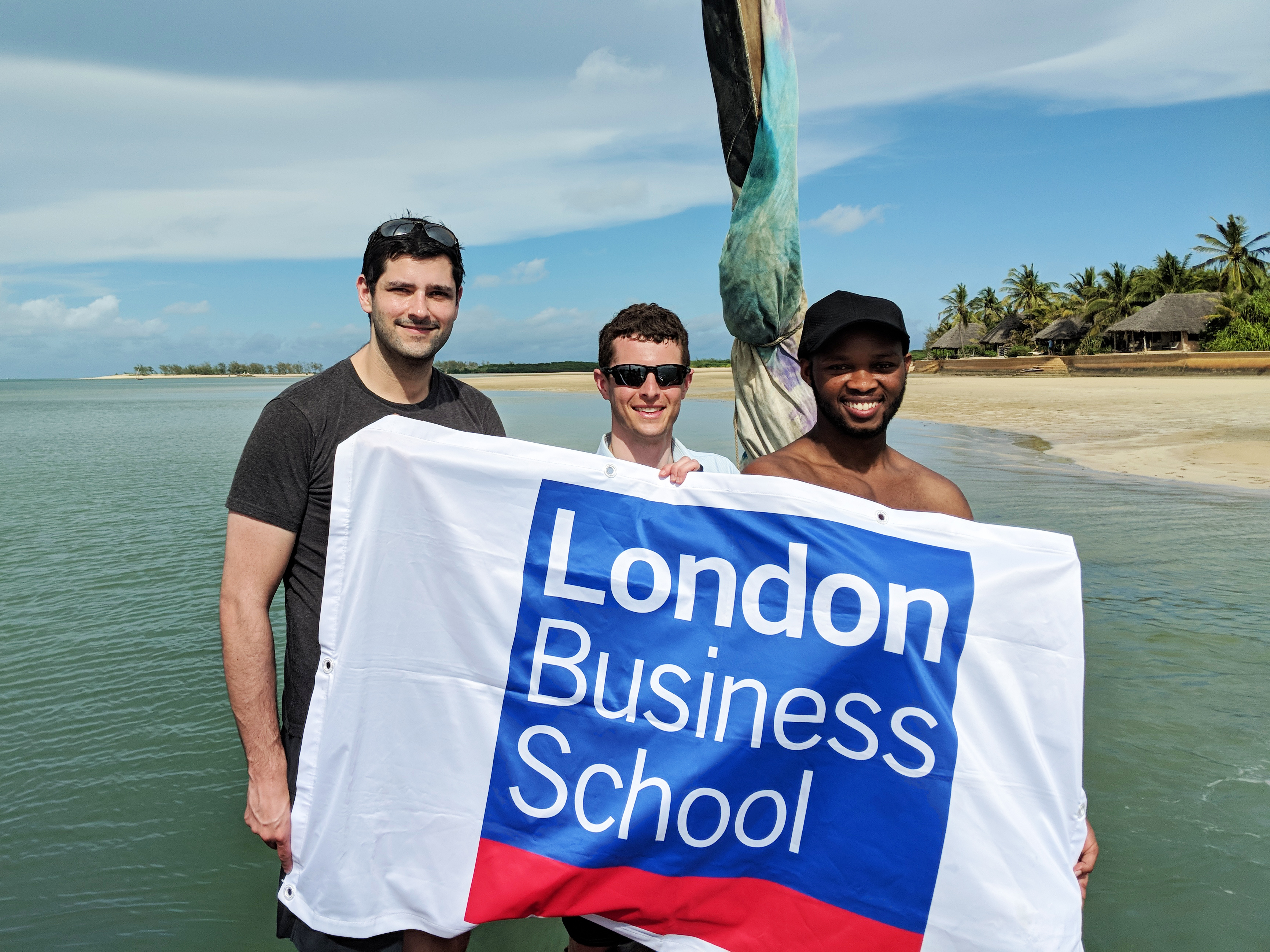 We started off in Nairobi and explored the capital of Kenya. We rode on an early morning Safari and saw firsthand the magic of nature among lions and some incredibly friendly giraffes.  We also had the chance to meet multiple business and community leaders who are driving the Kenyan economy to new heights. Listening to top decision makers from a global tech pioneer such as Safaricom, creator of MPESA, or having a Q&A with an influential financial firm such as Centum, definitely taught me about business strategy and execution.  I similarly learned in-depth from leading consultancies such as McKinsey and Dahlberg as well as from individuals driving change in their industry such as DTX productions and their influence on east African music.
From Nairobi, we explored the coast of east Africa and the beaches of Lamu before traveling to Rwanda.  In the capital Kigali, we had amazing opportunities to visit the Development Bank of Rwanda as well as trailblazing start-ups such as Zipline which delivers blood supplies to hospitals via drones and M-Kopa which provides solar power to those who otherwise would go without electricity.  To complete our experience, we visited the Rwandan Genocide Memorial, a truly unforgettable experience and profoundly moving visit.
Looking back on the trek experience, I grew incredibly as a person and shared the adventure with amazing colleagues who I am now lucky to call friends. I gained a deep respect for the peoples and cultures of Kenya and Rwanda. And I learned first-hand and in-depth about business in everything from start-ups to well established firms.  It was definitely an amazing MBA experience, but also much more, I definitely feel it was a life-defining experience. I will always be grateful for the experience.