By Renata Mariani Zanella, MAM2021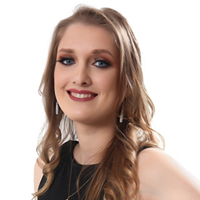 As society shifts towards putting Data Analytics at the centre of many roles, I decided the best decision for me was to join the Masters in Analytics and Management (MAM) programme at LBS. Given my background in Engineering, I wanted to repurpose my strong numerical skillset by completing an Analytics and Management Master's to pivot into a Data Analytics career in Consulting in London. This was only possible through the programme curriculum along with all the support provided by LBS.
As the programme is intrinsically practical, it delivers the right balance between theory and practice by solving real-world problems. Throughout the course, I transitioned from Excel to R and Python, which is extremely important since these languages are increasing in popularity and widely used by companies, also preparing us for pre-interview screenings. Along with a strong statistical foundation, I also developed a practical understanding of Big Data and Machine Learning, by completing a portfolio of projects used to showcase in interviews. These concepts will be extremely useful for my future career.
However, numbers by themselves are not enough, we also need to analyse and understand data according to context. Here is where the management courses come in handy, providing a basic fundamental toolkit for problem solving. Modules such as Strategy helped me understand how to scientifically develop an opinion about a problem whilst grounding it in data – very much a consulting mindset! Moreover, I was also able to learn from top professors in marketing, economics, and operations management.
Currently, I'm completing my LondonLAB experience. The project revolves around solving a practical and analytical problem for a company. Given that consulting is all about solving complex problems, I believe that this opportunity is preparing me for my future endeavours. Not only due to the task itself, but also in means of coordination and contact with clients. In addition, group work has been constant at LBS since the first day, promoting a collaborative spirit and cultural understanding. This skill is essential to work in the cosmopolitan and inclusive city that is London.
Lastly, I've had the great opportunity to connect with alumni, mentors, and the Career Centre, who were all prepared to support me every step of the way. The LBS community is extremely engaged in assisting current students by connecting as appropriate. I've practiced several assessments with current MBAs, peers and employed ex-LBS consultants.
While the course was extremely demanding, it helped me achieve my post-graduation aspirations and goals.

If you're interested in learning more about the MAM programme, then please visit our website.