Jim Ratcliffe, Ineos Chairman and London Business School (LBS) alumnus, is the UK's richest man, according to the Sunday Times Rich List.
Since founding Ineos in 1998, Ratcliffe has developed the petrochemicals company into a global enterprise with an annual turnover of £45 billion and 18,500 employees at 181 sites across 22 countries. His personal fortune is worth £21.05 billion.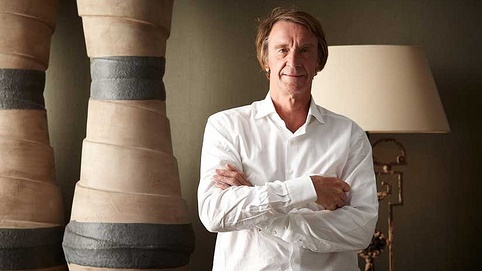 Ratcliffe and business partners Andy Currie and John Reece built the business – whose products are used to clean water, make toothpaste, manufacture antibiotics, insulate homes and package food – by acquiring flagging chemical plants and factories with potential.
"We'd look at everything that came along — we were opportunistic," Ratcliffe told The Times. "We'd look at businesses that were unfashionable or unsexy, facilities owned by large corporations where you'd know they would be sloppy with the fixed costs. We'd run them a bit better, reduce the costs, make them busy, and over the cycle they are very profitable."
After graduating from the University of Birmingham with a 2:1 in chemical engineering, Ratcliffe joined BP but was sacked three days later for having mild eczema. He then worked for a pharmaceuticals company as a trainee accountant before joining Esso, which funded his MBA at LBS. (Ratcliffe went on to donate £25 million in 2016 to secure LBS's home at Sussex Place, Regent's Park, for the next 125 years.)
From there, Ratcliffe worked at Courtaulds, the fabric, clothing and chemicals manufacturer, until his mid-30s. His next move was to work in venture capital for Advent International, where he spotted an opportunity to strike out on his own. In 1992, he bought BP's specialist chemical operation for about £40 million, creating Inspec, with his then-business partner John Hollowood. The duo floated the company on the stock exchange in 1994 after running it for six years.
Ratcliffe quit Inspec in 1998. He then bought an Antwerp-based chemicals company that Inspec had acquired three years earlier, naming it Ineos and developing it into a global business over the next two decades.