by Linden Selby, Senior Admissions Manager, Sloan & EMBA-Global
The class of EMBA-Global 2020 has started! It is the moment admissions people wait for – a sunny Sunday afternoon, the name badges are ready, the coffee is hot, the lecture theatre laid out with materials and the usual last minute tweaks to the presentation are being saved.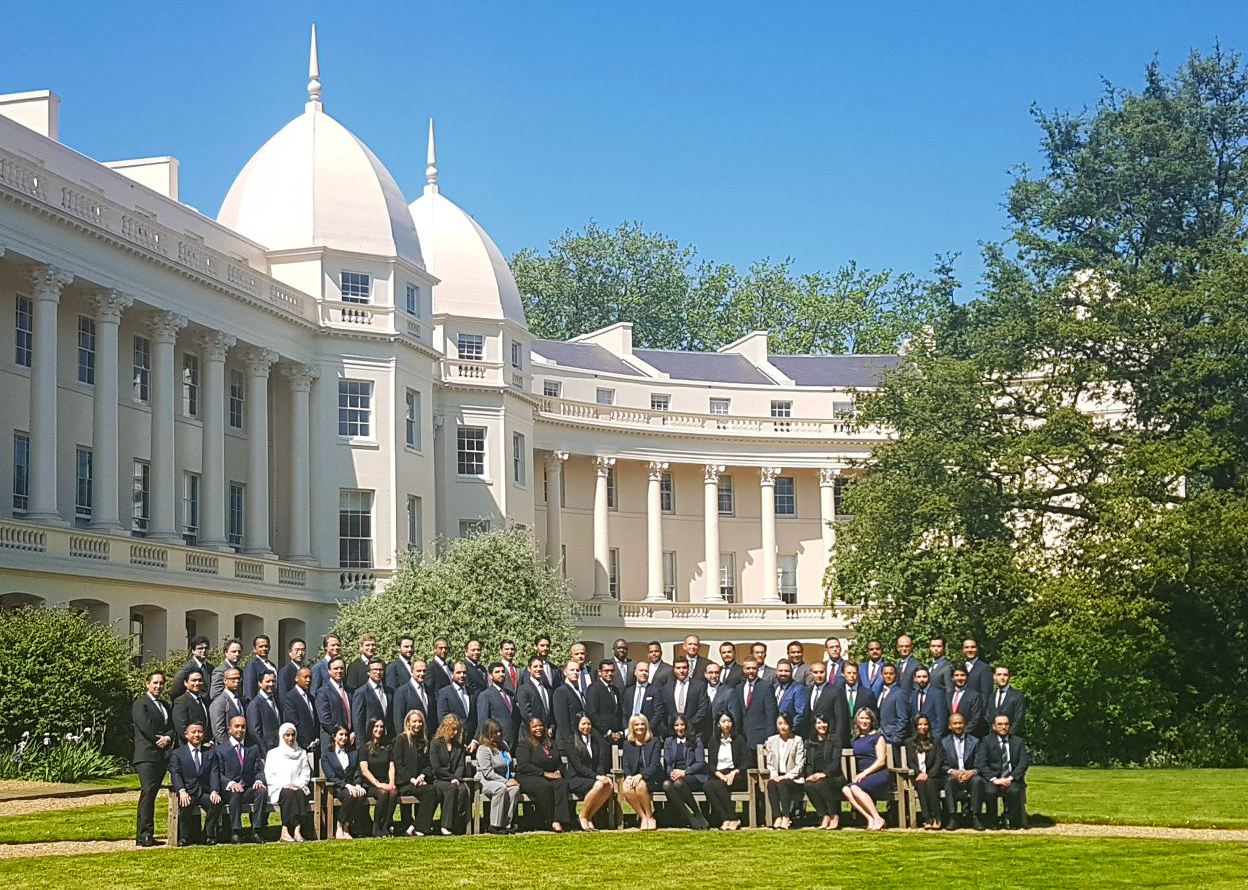 When you arrive, there's groups of 10+ walking up from the central London hotel and the noise from the reception area becomes deafening as our EMBA-Global class get to know each other.
The "facts" are that the new class has: an average age of 37, 12 average years of experience and have come over from 44 cities around the world. What really stands out is a third of the students are US/UK nationals – over 2/3 come from across the globe – the only continent that we don't have represented is Antarctica! Anyone out there who wants to be the first?
This week they hit the ground running with Managerial Economics, Financial Accounting, Executive Leadership and Leading People and Organisations – as well as an inspiring welcome from Dean François Ortalo-Magné. They will be learning from top faculty Amir Ziv and Paul Ingram from Columbia Business School, and Selin Kesebir, Jean-Paul Benoit and Alex Yang from London Business School.
City Hall London was the venue for a dinner and an hour's chat with the alumni panel overlooking fantastic views of London, including a sunbathed Tower of London! The panel was moderated by Jane Charlton, who directs Career Management for Leadership Programmes, and our ambassadors spoke about the highlights and challenges, with tips to get the most from the programme.
The class finishes their first week with a boat trip down the Thames. Their next block will be in New York on the beautiful Columbia Business School campus.
The first EMBA-Global Americas and Europe May 2019 deadline is September 18 2018.
All you need for a great application is on the website, with a guide to creating a business case to help you with those company discussions. We are all ready to support your research – just contact the EMBA-Global school nearest to you.
We love hearing about the success of our fantastic EMBA-Global alumni, be sure to read about EMBA-Global 2012 Olly Dmitriev receiving Innovator of the Year in this year's Made in Scotland awards.