By Callum Charman, MFA Recruitment Associate
London Business Challenge Week (LBCW) is the Master in Financial Analysis's exclusive experiential learning module, that allows students to immerse themselves in a live project for one intensive week. Working with mentors from London-based companies, many of whom are LBS alumni, students will have the opportunity to apply learning from their programme to provide a fresh perspective, analyse specific company/market issues and develop solutions that have real-world impact.
As part of the project, students form their own teams of 6-7 people, which they remain part of for the whole experience. The company project champion and mentor present the project brief, clarifying scope, objectives and expected deliverables of the project on Monday, with a final presentation and live feedback on Friday, where all team members participate. Peer evaluation plays a key role, with students giving feedback on each team member's contribution at the end of the project. Previous companies have included: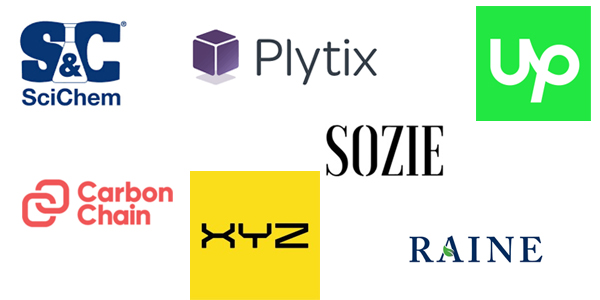 With the future of work a topic of much discussion, this year's LBCW enabled students to leverage and develop their skills in a virtual setting. With many students looking to pursue careers in investment banking and consulting, skills such as how to collaborate with an external client virtually and deliver a clear message, were essential. Additionally, building relationships with clients and team members in a virtual setting were a key skill needed for effective collaboration across time zones.
The London Business Challenge Week allows students to develop the skills that employers will be looking for, through immersion in a pressured environment. Students can build on their academic learning and gain insight and exposure into how companies work, whilst also developing their networking skills and improving their virtual presence.

"It's great to see the proactiveness from LBS students and I don't think that should be taken for granted. It's obviously a great aspect of the community."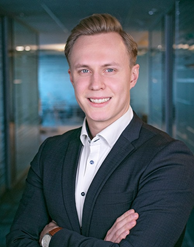 Erkka Salo is a student ambassador for the Master in Financial Analysis programme. Having recently completed this year's LBCW, he was able to offer some insight into his experience with The Raine Group and the impact it has had on his career ambitions.
"We were working on the growth equity side, trying to find companies in the tech industry that they could invest in. We had to come up with three companies, pitch it to them and try and convince them to invest."
Preparation is key for a successful experience and the formation of the team played a key role. "I got contacted by one of my friends who took the lead. He contacted me we very quickly had a group of seven. It's great to see the proactiveness from LBS students and I don't think that should be taken for granted. It's obviously a great aspect of the community."
With the help of an LBS alumni, Erkka and his team were well supported during the project. "My experience was amazing and I'm not saying that just to sound positive! Our mentor was an alumnus who did the MFA programme last year. He had a personal insight into what the London Business Challenge Week is, so that was great, but on top of that he was extremely nice and supportive."
For Erkka, the experience was a great opportunity to explore a new industry. "I have a finance background, but I got extremely interested in tech. It really broadened my perception of that market, which is super relevant nowadays. It made me more interested in an industry which I didn't have much knowledge of."
The LBCW is a great way to network with potential employers, something the team were able to harness during their final presentation. "It was a real-life situation and something I will always remember. They really grill you! We all did really well, and they actually invited all of us to interview."


Interested in the MFA programme? Submit your CV or LinkedIn profile to have an informal chat with our team.