As we approach a new academic year and welcome a new intake of Masters in Analytics and Management students, we touched base with Rory a MAM 2022 graduate, to share his reflections on the MAM programme and his time at London Business School.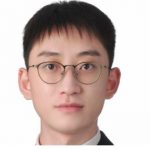 "The MAM programme is ground-breaking for a student with an economic-background like me. This programme has demonstrated how cutting-edge data science and machine learning models can be applied to drive insights, transformation and impact in the corporate world."
Why did you decided to pursue the Masters in Analytics and Management at London Business School?
As an Economics student, I was always fascinated by the quantitative side of economics. In econometrics and quantitative methods, I could perform rigorous analyses and obtain concrete results that just spoke to me. My interest in quantitative analysis naturally motivated me to learn programming languages and expand my analytics skills. However, it has never been my career aspiration to become a data scientist. Instead, I have always been more drawn toward being a business analyst with the skills and commercial awareness.
The Masters in Analytics and Management programme at LBS was the perfect programme for me. It has well-structured Data Science, Machine Learning and Data Analytics modules designed to be applied in a business context. Furthermore, the complementary business modules were essential for students from non-business backgrounds to grasp the concepts of business management.
Key factors including the atmosphere of the business school and its amazing alumni network played a role in my decision to choose LBS. In comparison to research-oriented masters programmes, the MAM focused on practicality and career development, which was what I was looking for. Being surrounded by like-minded people, I felt I would benefit from the support from my peers and alumni. Lastly, I had planned to utilise the highly appreciated career services at LBS to professionally develop myself and build my career. This also contributed to the reason why I decided to pursue MAM at LBS.
How did you prepare for your MAM application?
Firstly, I contacted the LBS recruitment team for an informal CV review session and prepared for the GMAT exam. Then I approached a few LBS alumni and friends who were studying at LBS to understand the LBS culture and learn about their experiences.
Once I decided to pursue the MAM programme, I attended an online information session to hear more about the programme from the student ambassadors. Then, I followed up with one of the ambassadors to have a one-on-one session to learn more about the programme. During this process, I looked for the unique contributions that I could bring to the LBS community. I researched the experiences of LBS students that I could relate to and would appreciate if I was admitted. These factors, combined with my personal motivations, were included in my application essay, which was then proofread and reviewed. The thought process behind these answers and my notes were then used to prepare for my alumni interview. I also finished a data analytics internship at a big-4 consultancy to understand the industry and test my fit.
What preparation did you do prior to starting the MAM programme?
Prior to starting the MAM programme, I self-taught in some R programming online and completed all the required pre-programme modules. For students with no prior experience in R programming, it is beneficial to start learning R before the MAM programme begins. Career-wise, I attended the summer series sessions prepared by LBS career services. In the CV review sessions, I had a through look at CV with the careers team. In the story-building sessions, I learned how to extract my personal strengths and prepare for the self-introduction part of interviews.
Lastly, I joined one of the sundowner events that took place in my home country, where I met my then future classmates and students from other programmes as well as the alumni in the region.
What are your key highlights from the programme and your overall experience at LBS?
I had my LondonLAB project with the UK's largest luxury department store on Customer Experience Value. I was grateful for this project as it expanded my horizon on the applicability of data analytics in businesses. Customer Experience value is largely extracted from customer surveys, which seems unappealing and tedious as a standalone concept. However, given the full autonomy of the project and full data from the client, I was able to utilise the skills taught in MAM programme, to provide a much more insightful and comprehensive picture of customer experiences. The diverse range of perspectives and business casing opportunities, motivated me to explore the data in greater depth and think of truly impactful proposals for the client.
As a result of the successful delivery of the project and my client's overall appreciation, this inspired me to consider a career path in data analytics or business analytics.
The MAM is ground-breaking for an economic-background student like me. This programme has demonstrated how cutting-edge data science and machine learning models can be applied to drive insights, transformation and impact in the corporate world.
My long-term professional objective is to develop myself and become a well-experienced finance practitioner. The MAM programme has allowed me to acquire the fundamental programming skills and financial knowledge to kickstart my career. Furthermore, the business management modules in the MAM programme especially the LondonLAB, had a significant impact on my perspective. The analytical and practical side of the programme introduced me to brand new ideas and career opportunities that I may not have considered relevant or suitable for me one year ago.
Check out more MAM student profiles here. Find out more about the Masters in Analytics and Management programme and how to apply here. Check out our upcoming MAM events here and register to attend.
If you have any questions, please contact our MAM Recruitment Team at mam@london.edu. To request an informal CV review, contact our recruitment team or submit it via the LBS website.