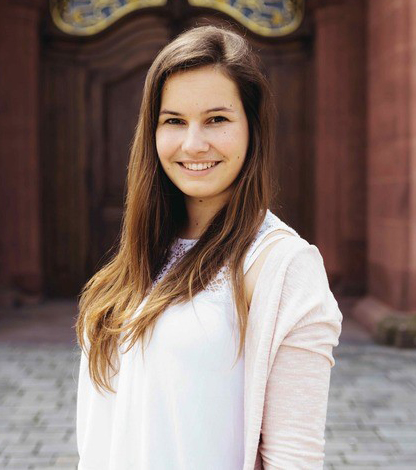 Fanni Luca Szente is an MiM2020 graduate and a current Consultant at Zurich Insurance Company Ltd. She will be joining us for our upcoming 'Studying in the UK panel' with a particular focus on what it's like for students coming from Europe and joining our Early Career programmes.
What were the benefits of studying your Masters in London?
The biggest benefit for me was the diverse, multi-cultural experience – I was truly surprised by the number of different cultures living in London. Sometimes, just walking a few blocks down the road felt like entering a new country. Even though I have lived in several countries before, I have never experienced anything like this! Also, this was reflected in my MiM cohort (and in the wider LBS community as well) so that I quite literally got the chance to meet people from all over the world.
Additionally, London has something to offer for everyone – whether you are a "foodie", into arts, into sports or something else, you will find something whatever you are looking for in this city!
How do you feel studying at LBS has helped you in your career path?
For my career path, LBS was mostly beneficial in two ways. First, it provided me with a good business skillset which I can build upon in my current (and upcoming) professional roles. Second, it enabled me to start building my own professional network which now spans several industries and experience levels.
If you had to choose one highlight from your time at LBS, what would it be?
As my highlight from LBS, I would choose the TATTOO festival. The live music, the food stalls offering delicacies from all over the world, the talent competition and the light show at Sussex Place definitely made it an unforgettable experience.
How did LBS prepare you for taking the next step in your career? Were there any services available that you found particularly useful?
I found the services from the Career Center particularly helpful. From day one, the Career Coaches supported us by organising activities to prepare for our applications, offering 1:1 sessions for career advice, providing interview coaching and more.
Apart from the Career Center, the help from my peers cannot be underestimated either. As we were all in the application process, we supported each other by reviewing the others' application documents, giving case studies and training for fit questions.
What is the one piece of advice you would give to those considering applying to a programme at LBS?
Do not hesitate to reach out to LBS alumni to learn more about the LBS experience!

Join us at our upcoming event to hear more from Fanni and her fellow alumni. Register here.
We look forward to seeing you there!