By Sunita Chambore, Student-led Learning Manager – Experiential Learning
Anna Lund (MBA2022) is President of the Art and Business Club at London Business School. She reveals the unconventional career path that led her to LBS, her vision for the Art and Business Club and her Experiential Learning highlights including LondonCAP and the Leadership Incubator.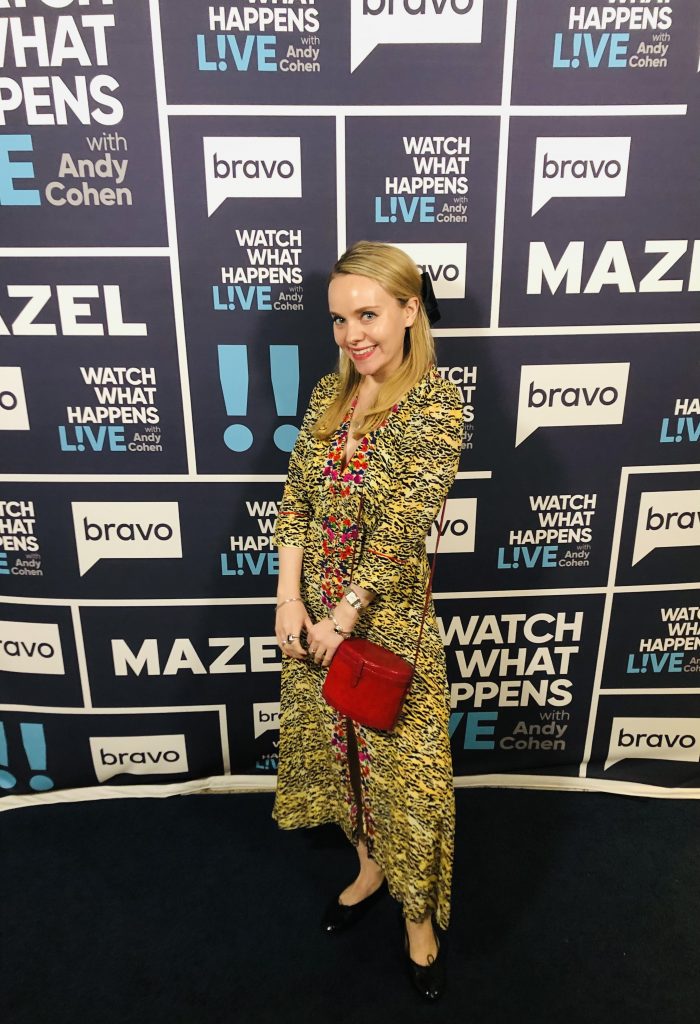 What do you wish you had known before you joined LBS?
Although I'm now in the second year of my MBA, I feel like I've just barely started. The adage "time flies when you're having fun" could not hold more true. There's always so much to do inside and outside the classroom that it would be wise to invest plenty of time mapping out goals before starting the MBA. Sometimes when you're in the thick of things, scheming and dreaming with a bird's eye view can become tricky.
What were you doing before you started your MBA in 2020?
I had a very unconventional path that led me to LBS since I've always worked in creative fields. I began my career in fashion working for a London luxury label founded to raise funds and awareness for the fight against human trafficking. I then returned to the States, where I worked in communications in the art world, working on media campaigns and press-worthy projects for art fairs, artists, auction houses, galleries, and museums worldwide.
Most recently, I was the Director of Partnerships, Public Relations and Special Projects for the global sister event design and production firms Van Wyck & Van Wyck and Workshop Worldwide. It's a bit of a tricky job to describe since it was rather one of a kind and no two days were ever alike! I helped beloved brands translate their strategic vision into immersive experiences that were a physical embodiment of their desired messaging; crafted alliances with artists, entertainers, and tastemakers; and collaborated directly with founder Bronson van Wyck on editorial stories, publishing projects, and luxury partnerships that amplified his image as the ringleader of an international circus of fun
Why did you decide to come to LBS?
I attended the American School in London for a brief spell in my youth and grew up spending the summers here, so I've always loved London. It's my favourite city in the world. I did my undergraduate degree in New York City, so I wanted to go to a metropolitan institution where the city could again become an extension of the classroom. The diverse, international makeup of the class was another deciding factor.
I've been very fortunate thus far in my career in that I've always worked in industries that I find personally exciting; however, I was at a crossroads professionally where I was torn between whether I wanted to pivot job functions or further progress within my present sphere. Being at LBS has allowed me to explore alternate opportunities and learn new skillsets. As I travelled quite an untraditional road to the MBA, the ability to begin to tailor your courses so early on in the programme was a draw. My ultimate career goals are in different industries than most of my classmates, so I appreciated the chance to begin choosing the classes I felt would best serve my ambitions right after the first term core.
What has been the highlight of your time at LBS so far?
There have been many memorable moments, so it's hard to pick. One academic experience that immediately comes to mind is LondonCAP since I made some of my closest friends on the MBA while we worked on a fantastic project for the Brooklyn-based cultural institution The Museum of Contemporary African Diasporan Art (MoCADA). In addition to presenting artistic works, the museum provides a platform for dialogue on pressing social and political issues. I've long been both personally and professionally interested in the intersection of art and activism, so it was a most welcome challenge to craft a project plan that detailed ways in which the museum could address issues like recidivism. Our team enjoyed working closely with the museum's Executive Director and Chief Curator Amy Andrieux and getting to know all their board members. The final presentation of our project was incredibly emotional for us since we were so delighted to see both how much they valued the work we had done and how excited they were to implement our ideas.
Outside of the classroom, I'd say the highlight has truly been getting to know my incredible classmates. It's such a rare and wonderful opportunity to make so many new friends all at once. I'm delighted to have found kindred spirits whose passion for adventure mirrors my own.
What did you do last summer?
I interned in Strategic Partnerships at Christie's Auction House in London and New York. I've long been incredibly inspired by the department's head Lydia Fenet so working for her team was a dream come true. In addition to conceptualizing and spearheading the development of the partnerships department, Lydia is Christie's lead benefit auctioneer. She has led auctions for more than six hundred organisations and raised over half a billion dollars for non-profits globally. It's a goal of mine to pair my professional pathway with philanthropic pursuits, so I felt incredibly lucky to learn from her directly.
Why did you step up to lead the Art and Business Club?
A passion for the arts has permeated my personal and professional pathway, so I thought it would be a thrill to continue my culture vulture ways as President of the Art & Business Club. The club's historical mission has been to connect the LBS community to London's visual arts scene to develop students as well-rounded, cultured professionals and provide a social outlet for those interested in the visual arts. However, I felt there was an opportunity to expand that vision to include programming specifically for those interested in pursuing careers in creative industries.
Additionally, I was very excited to extend the club's definition of art to include the performing arts so that we could celebrate and explore London's incredible dance and theatre scenes. Consequently, I was so honoured and delighted that Lisa Burger, National Theatre Executive Director and Joint Chief Executive, and Alex Beard, Chief Executive of The Royal Opera House, accepted my invitations to be among our first speakers for the year. As leaders of two of the world's most iconic performing arts institutions, they provided such incredible behind the scenes insight into their working worlds as well as words of wisdom for those who might want to carve out a career in their footsteps.
We're looking forward to welcoming the leaders of many more of the UK's most well-known cultural institutions to LBS!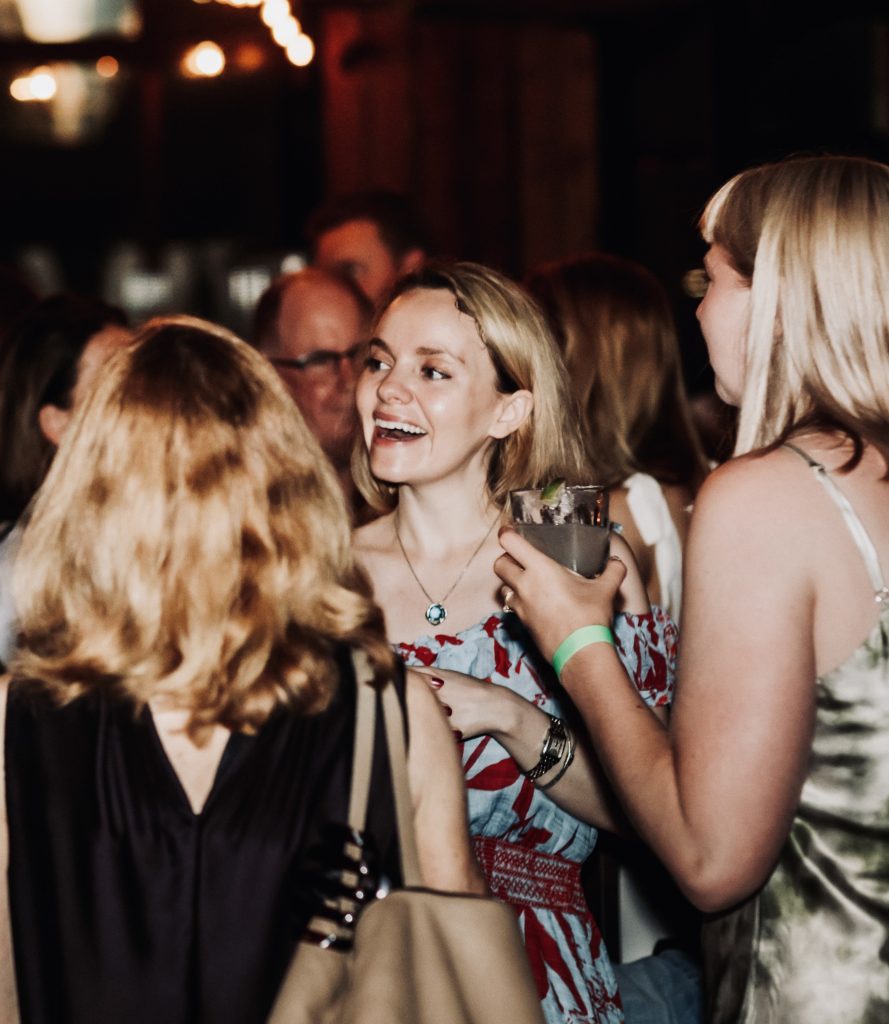 What excited you most about leading the Art and Business Club?
I was excited by the idea of creating unique experiences for LBS students both on and off-campus across the creative industries. It's been such a joy to dream up a broad range of events that will appeal to as wide an audience as possible. The art world can be a bit opaque and intimidating, so crafting avenues for entry and exploration has been one of our goals as a team.
We've organised engaging educational events such as a discussion with top international art dealer Graham Steele offering tips and tricks on starting your own collection as well as fun informative outings like a recent journey to Phillips to preview their Photographs sale and learn about the inner workings of an auction house. After a virtual year last year, the ability to enjoy London's bright cultural scene has been such a welcome change. Gallery hops and the like have provided a fantastic platform for students across programmes to socialise and connect. To further cultivate a sense of community, collaborating with other clubs was also exciting and something we've fully embraced this year. For instance, we've collaborated with the Black in Business Club for a tour of the Christie's exhibition Bold Black British and the Latin America Club (LatAm) for a visit to LAMB gallery which promotes the work of emerging artists in Latin America.
What would you be doing if you weren't doing an MBA right now?
That's a tricky one to answer. My favourite project at my most recent job was working on my boss Bronson's bestselling book Born to Party, Forced to Work which Phaidon published in 2019. I engineered the launch strategy, ranging from events with jeweller Jessica McCormack and luxury fashion retailer Moda Operandi to an international speaking tour headlining happenings like Nashville's Antiques and Garden Show to a television appearance on Andy Cohen's Bravo! show Watch What Happens Live. I loved the experience from start to finish, so perhaps I'd be working in the world of publishing either for Phaidon or a similar press like Assouline, Rizzoli or Taschen that also specialises in art, design, fashion and photography so that I could pair my professional strengths with my passions.
You were selected to join the LBS Student Leadership Incubator. What have you found most useful?
The Leadership Incubator has been such an incredible experience – every session has led to a multitude of a-ha moments. I feel so lucky to have been awarded the biweekly opportunity to cultivate my leadership style and skills with a small group of peers. It's been a space for exploration, discovery and support.
I especially loved our session with former LBS Dean Andrew Likierman about the elements of good judgment that can help improve decision-making. His scholarship on the skills and behaviours that collectively create the conditions for fresh insights and enable decision-makers to discern patterns that others miss was illuminating.
The entire LBS journey has helped me define and refine the type of leader I aspire to be. In the Leadership Incubator, being paired with an executive coach has been one of the great gifts of the programme. We've met with our coach one-on-one to address our personal goals and ambitions and worked in small peer groups on Action Learning. Getting the chance to openly discuss leadership challenges with my fellow student leaders has provided a wonderful opportunity for growth and reflection. I know that we'll continue to support one another long past graduation.

If you have any questions about the Leadership Incubator, email student-led@london.edu or if you would like to learn more about LondonCAP, email londoncap@london.edu