By Daniela Pacussich, MFA 2023


After completing a student exchange programme in 2019, I decided I wanted to pursue a pre-experience master's after my undergraduate degree, something that is not very common in Peru. When the pandemic hit, I decided to postpone this adventure for a year, as I didn't know how long the restrictions would be in place.
Deciding to apply to a master's programme is not easy. It involves a lot of research, preparation and commitment. My journey was not easy either. When the time came to start preparing in 2021, I did not know where to start my research. The only thing I knew was that I needed to take the GMAT, which is a whole adventure on its own! I have always been quite disciplined and motivated, so I started preparing a very intense study schedule. You see, I had not only decided to apply to a master's programme, but also to apply in the first rounds. This did not give me very long to take the GMAT, prepare my essays, ask for references and decide where I wanted to apply.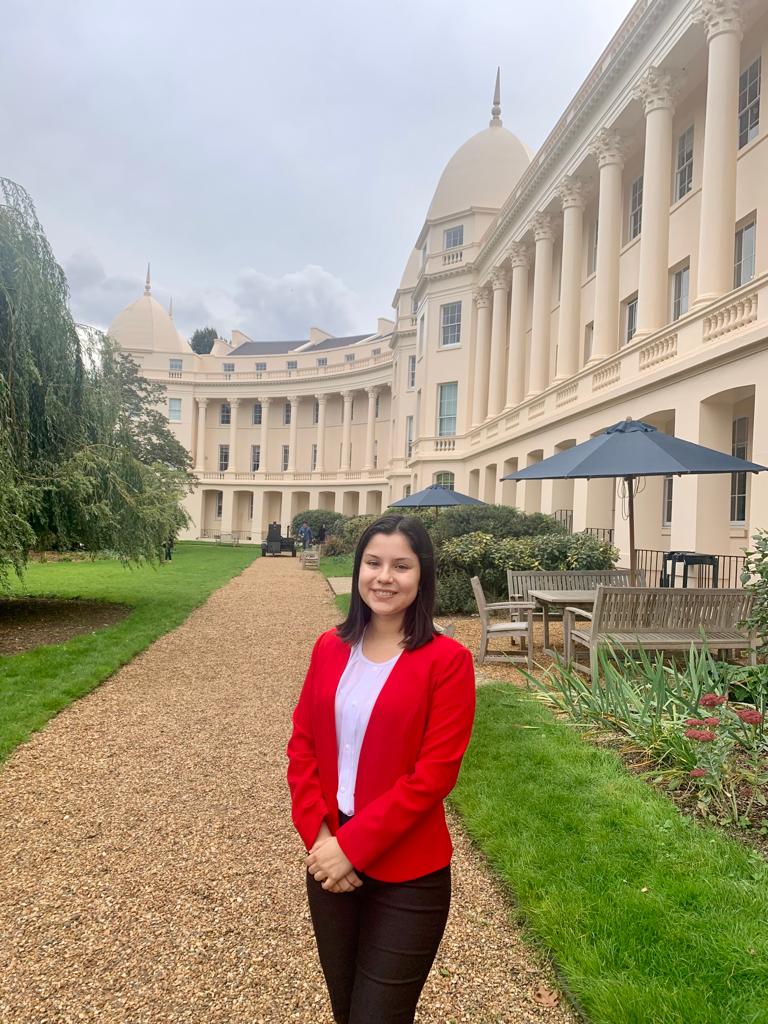 Thankfully, there were students from my university who had previously studied the MFA at LBS. I reached out to them, and they were eager to tell me all about their amazing experiences at LBS and in London. As I hold an Italian passport, I had all but dismissed the UK as a potential location for my postgraduate, because it would involve applying for a visa. However, the more I heard about LBS from these Peruvian alumni, the more I wanted to join. They told me about LBS's diversity, opportunities for developing soft and hard skills, as well as its focus on career development and impact.
This led me to book a CV consultation with the Recruitment Team, to see if I would indeed fit at LBS. During the call, I was not only told that I qualified for the MFA programme, but also that my profile would be a perfect fit for the LBS community. This increased my motivation, so I started researching as much as possible about LBS and preparing my application documents. This involved a lot of soul-searching and self-reflection, as I had to think about what I wanted for my career and how I saw myself in the future.
With a lot of hard work and discipline, I met the deadline for first-round applications. Sometime later I received great news: I had progressed to the next round! This was an interview with an LBS alumni. At first, I was nervous but when the interview started it was more of a friendly chat than the interrogation I was expecting. My interviewer even told me about his own LBS experiences and advised me on how to make the most of my experience there.
The only thing left to do now was wait for the outcome. I was beyond excited when the acceptance letter came, and even more, when I learned I had been awarded a Merit Scholarship. Even though I was accepted to other business schools, none could compare with the experience that LBS provides. From access to Meet, a platform that allows you to connect with your future cohort, to the various admits events, LBS made me feel like a part of the community as soon as I was accepted. This warm welcome and level of activity is something I did not see in any other school and made me feel that I already belonged at LBS.
Now that I am here, across the world from Peru and surrounded by people from all over the world, I still feel that I belong.

Check out the profiles of other students, scholars, ambassadors and alumni here.
You can also reach out to the Recruitment Team with any questions: mfa@london.edu