As graduation approaches, MFA2022 student ambassador Axel shares his LBS journey so far.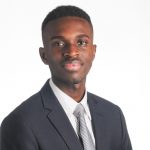 Why did you decide to pursue the Masters in Financial Analysis at London Business School?
Coming out of high school, I decided to pursue an undergraduate degree in Statistics, Economics, and Finance. While it gave me an introduction to accounting, it was mostly focused on statistics, the other finance components tackled subjects such as financial statistics and financial mathematics. Therefore, I decided to explore the field of corporate finance more independently through various internships. The latter made me realize that I had a particular interest in investment management and specifically private credit and private equity. However, these internships also made me realize that I was lacking many of the technical skills needed to succeed in this industry.
I ultimately decided to pursue the Masters in Financial Analysis to enhance my technical and practical knowledge of finance while expanding my professional network.
How did you prepare for your MFA application?
The first step in my preparation was taking the GMAT over the summer before applications opened. Once that step was done, I decided to contact the admissions team to discuss my application in greater detail. They took the time to review my CV and my profile holistically to push me in the right direction and help me settle on the program that would best fit my ambitions. I think this truly sets LBS apart as they care about you as a prospective applicant before you even become a student. I also had the chance to have great discussions with student ambassadors who really helped me get a better understanding of the program and the way it helped them achieve their various goals.
How did you prepare for your job search with the guidance of the Careers Teams?
Given the very early deadlines of some of the finance applications, the support of the Careers teams starts in the summer before you become an LBS student. Firstly, the careers team helped me craft my CV to make sure I put my best foot forward in the different screening processes. Once this was done, they put together a range of sessions to introduce me to the different careers available to me including finance, consulting, tech and many more. While many students come in with a defined idea of what they want to pursue post-MFA, these sessions were particularly helpful to better understand the recruitment process of these different sectors and the resources available to us.
Finally, beyond the support of the MBAs and your classmates, you are able to book one-on-one sessions with career coaches throughout the year to discuss any concerns, ranging from career planning to interview preparation.
What are the key highlights of your LBS experience so far?
As cliché as it may sound, I believe that the key highlight of my LBS experience so far has been the people that I have met. I have been fortunate enough to learn from the diverse experiences of my peers, both in class and through the clubs I joined and the school's community life. Beyond the range of diverse individuals, I have met across the school, I have had the opportunity to participate in exceptional extra-curricular activities. Notably, in an interview with Tabria Lenard (founder of the Black in Business club) where we discussed the progress of racial equality efforts in today's society, as well as a panel to prepare young black students for the early years of their careers.
Through the above, I was able to use the global platform that LBS provides to raise awareness on issues I am passionate about. Internally, I had the opportunity to contribute and grow through my roles as a Careers Vice President in the Black in Business Club and as an LBS student ambassador.
You can read profiles of other MFA students here.
Find out more about the Masters in Financial Analysis and how to apply.
If you have any questions, please contact our MFA Recruitment Team at mfa@london.edu. To request a CV informal review, contact our recruitment team or submit it via our website.
Co-author Andree Clarke, Student Recruitment Associate