by Raleigh Chuang, MiM2019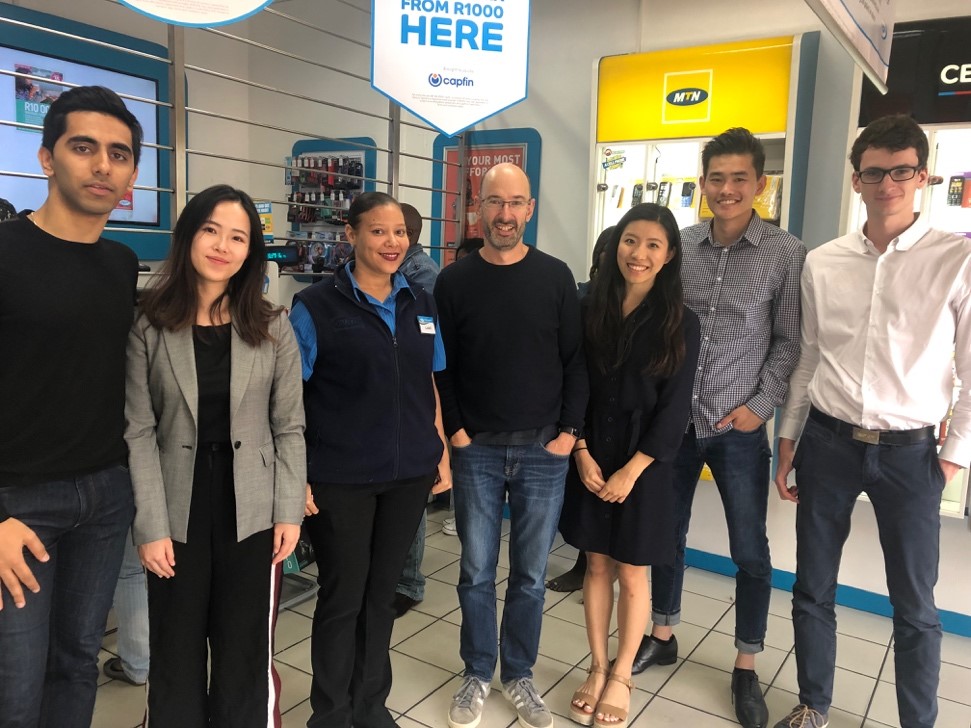 Mama Africa opened her arms and welcomed a group of 75 Masters in Management (MiM) and Masters in Financial Analysis (MFA) students to Cape Town, the "Mother City". This year's cohort marks the first Early Career Global Immersion Field Trip (GIFT) to South Africa, with social impact as our focus.
LBS arranged a challenging schedule for us: we all took on a wide spectrum of client projects and engaged with a local organisation/company, learned about the business landscape and socio-economic situation of South Africa from inspiring speakers, and bonded with the cohort transforming acquaintances into friendships. I fell in love with South Africa, through the GIFT's experiential journey and all the travels we did.
My group's client was Flat Rock Solutions, a tech software startup founded by Allan Wilson (MBA2001). At first glance, one ponders how building a content app creates social impact in the community, but within the five days we had to undertake our field work for the project, our experience went beyond our expectations. Apart from the scheduled client meetings, we also had meetings with various business partners and the social entrepreneurs/content creators that our client works with, to grasp a holistic understanding on how the app and technology can reach and empower users in low-income communities.
The most impactful element of the client engagement project was the opportunity to engage with users in low-income communities. Townships in South Africa are urban areas that are underdeveloped and racially segregated. We engaged with individuals in Nyanga and saw poor living conditions that are worlds apart from Cape Town's modernised, clean and beautiful neighbourhoods. Prior to our trip, everyone was saying how dangerous townships can be, with many negative connotations around crime, violence and dirtiness. Sadly, they were not biases, but instead a very latent yet strong remnant of Apartheid, of disparity, of injustice between the Coloured, Black and the White.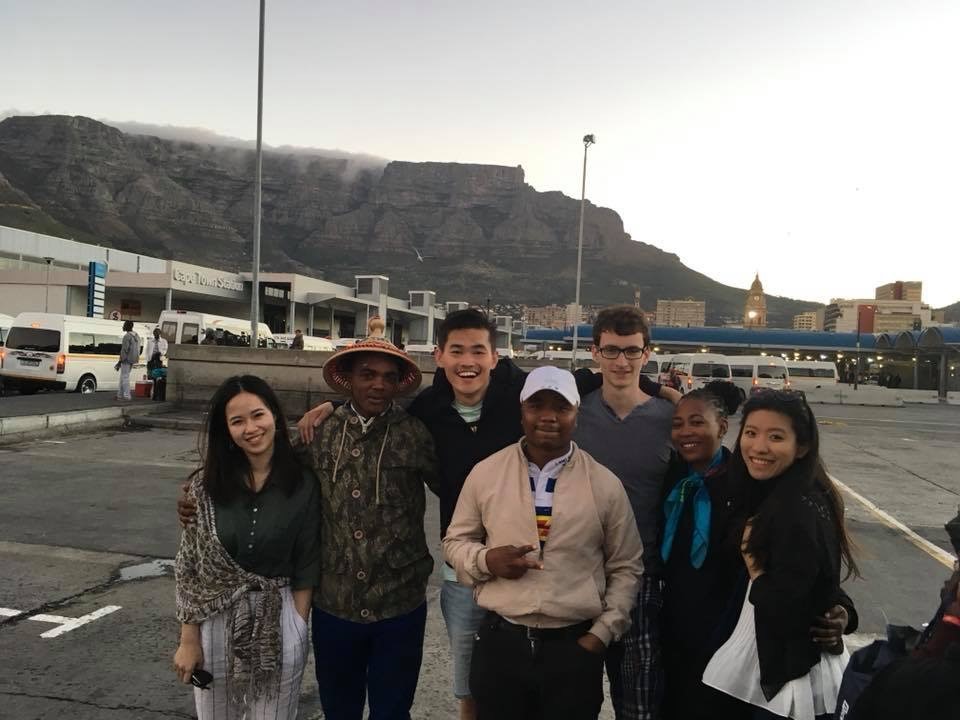 This experience confirmed that there are still many dire social issues in South Africa despite the abolishment of Apartheid. The disparity we saw was echoed by the speakers we had on the GIFT, Dr. Adrian Saville and Mamello Lekena Selamolela (MBA2011), who shared their personal stories and macroeconomic insights on the situations in their motherland; South Africa went through a "lost decade" due to poor governance, with a distressing unemployment rate of 27%, extreme poverty, and drastic income inequality. It gave me mixed emotions – I felt both disheartened and hopeful because I understood on the spot the importance of our social impact client projects and how they can actually help solve these problems. This whole experience reminded me of my ongoing passion for social impact, and it is comforting to know that LBS creates opportunities through Global Immersion Field Trips for us to address global socio-economic issues in complex environments and develop new perspectives.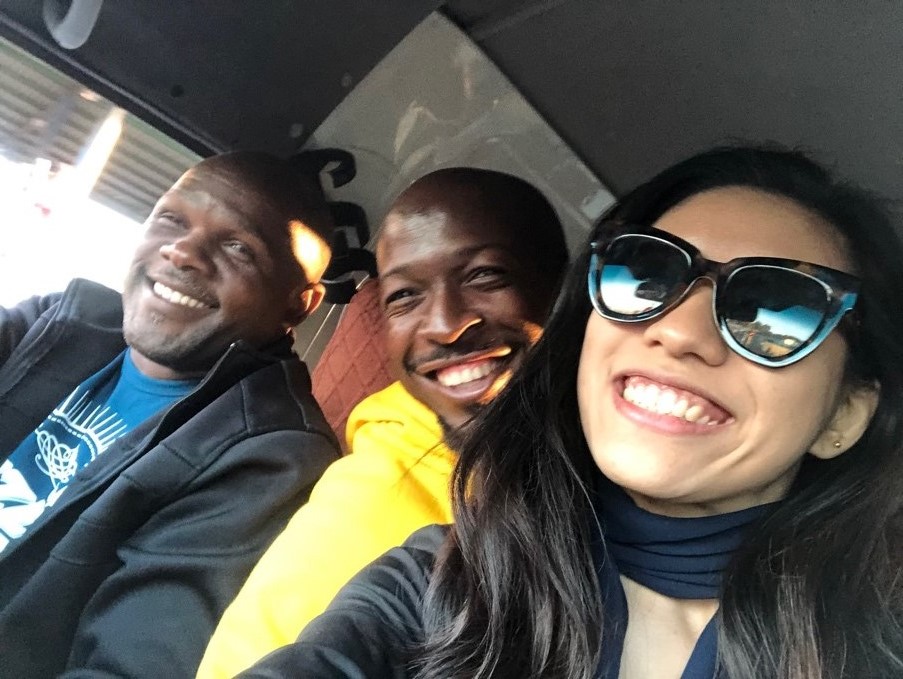 The GIFT organisers really pulled it off. I want to thank the whole team, including Fiona Garcia (from the Global Experience Team), Amelia Whitelaw (from the Wheeler Institute for Business and Development) and Professor Aharon Cohen-Mohliver (LBS faculty), for showing us the value of experiential learning.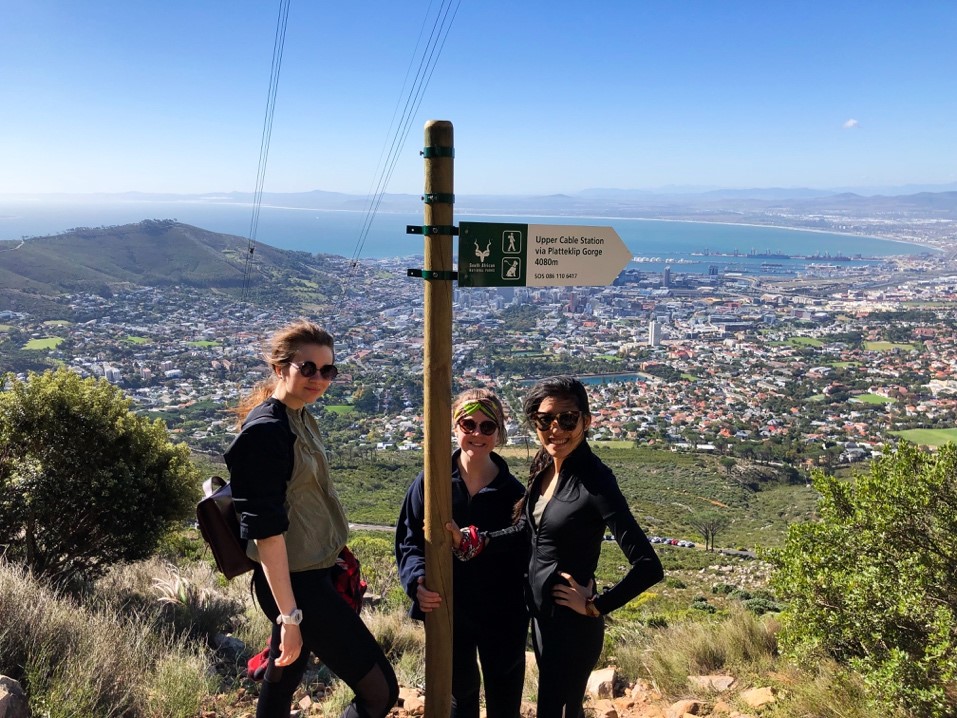 Apart from the GIFT, Cape Town was abundant and buzzing with energy, there was always something to do. Some of us ventured into safari terrains, encountered wild animals, explored national parks, climbed a few mountains to catch sunsets and sunrises, visited famous vineyards… and took in all that the country's nature and culture had to offer us. I'll always remember how I travelled to the South Western tip of Africa with a group of LBS classmates, all the memories that we have created together, and all the lessons I've learned by immersing myself into the local social impact landscape.