By Rodrigo Hernandez, MBA2020
Corporate Strategy Advisor, Transpower New Zealand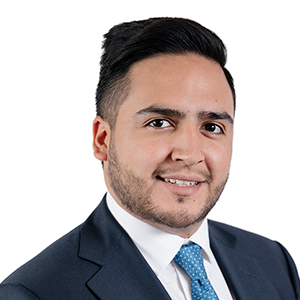 I had three key motivations for doing an MBA at LBS. The first motivation was to switch industry from a background in consulting and energy to technology. The second one was to reposition myself at the centre of Europe, having worked extensively in the Americas and the Aus/NZ region. The final and most important motivation was to have the opportunity to meet driven, ambitious, and unique individuals to form a true global network of friends and peers.
14 months into the programme, I am convinced that any and all of my expectations about the programme have been exceeded, and that I have continuously had opportunities to fulfil my motivations.
I had the opportunity to do internships in two technology companies (I spent my summer at tech company What3words), travelled extensively within Europe in all kinds of professional and non-professional treks, and made hundreds of new friends, from every corner of the world, that have transformed the way I see and think about everything.
My study group has been an instrumental part of my first-year experience. We did every group assignment together and assisted each other in pursuing our MBA goals.
I have benefited from their sector, geographic and industry expertise, but more importantly from the different professional and personal experiences that they have gone through before starting the programme.
My study group has five people, and they have helped me in many different ways (though most notably):
An American marketer who has helped me understand Fintech and supported my goals to move towards a role in Technology
An Indian/British management consultant who has refined my consulting skills and also made me understand the UK Market
An American military veteran who has shifted the way I approach, analyse and overcome challenges
A Korean business manager who has demonstrated me the importance of listening to others and the importance of working as a group.
The geographic, professional and personal diversity has meant that I have been able to draw wisdom and knowledge from their experiences that I would not have had the chance to learn from otherwise.
One highlight of my study group was at a time when we had to deliver assignments from three different subjects (Finance, Strategy, Accounting). Rather than dividing the work based on each of our own existing business strengths, we picked leads for each of the projects based on those skills that each wanted to develop (e.g. learning more about strategy, or developing the storyline of a presentation), while others with more experience would be there to offer support and guidance to develop these skills.
 Everyone in my study group is brilliant, driven and kind, so building rapport with each one of them was super easy from the beginning.
During the first few weeks of the programme, we had plenty of events that facilitated getting to know each other deeply, and to quickly learn the motivations and MBA goals of each one of them (we even came up with our own secret name). Outside school, we have helped each other to fulfil these goals. Whether it is by cross reviewing our resumes and applications or doing mock-up interviews, to getting their support to promote club activities or even just looking for travel partners for the next big trek, they have always been there to offer their support and friendship. Today, we still remain close, and often organise study group dinners and coffee chats. I feel that is one element that our group so cohesive and long-lasting.
My involvement in the student clubs have been a huge complement to my MBA experience, and have helped me to discover, and understand and experience different potential post-MBA paths.
During my first year, I was heavily involved in two clubs: I was the VP of Mobility in the energy club, creating events and bringing speakers that highlighted the importance and impact that electric vehicles and mobility platforms would bring to society. I was also VP of Treks for the Corporate Leadership Club, engaging with UK and European companies that we could visit and learn more from. Working In both clubs, with people whom I shared interests with was an amazing and highly entertaining experience, and really tailored the way I would pursue my MBA goals. This year, I am running the Corporate Leadership Club as co-president, and we are busy creating dozens of opportunities and events for students that do not necessarily see themselves doing consulting or finance roles as first option.
If your goal is to develop a global mindset, I believe that London Business School is one of the few B-schools that provides a truly unique international MBA experience. I found that other MBA programmes in general (most notably in the U.S.), boast a high percentage of international students. However, when drilled down into this statistic, I quickly discovered they often count dual-citizens and people who have spent the majority of their lives in the US, which means that the diversity is heavily skewed towards one region. My classmates from London Business school come from close to 70 countries, and everyone brings a truly unique perspective into school and into my life.