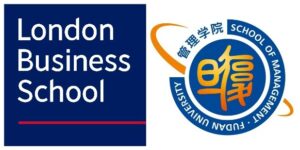 A truly global cohort and the pioneering programme combining the East and the West – that's the Global Masters in Management (GMIM). When people approach me with the question "Why did you choose the GMiM programme?", I always respond it's a very innovative programme that gives you the chance to study at two world-leading institutions. In the first year, you join London Business School as a Masters in Management student. After completing your first year and receiving a Masters in Management from London Business School, you then head to Fudan School of Management to complete your second degree – MSc in International Business. You get the network from both schools and can access all available resources. It opens the doors to two markets – Asia and Europe.
I started doing my research on the masters programmes at the start of my second year of bachelor studies. I was born in Austria and lived there my whole life. So, one thing I had in mind was to move to a new country and to a new city for my master studies.
My wish was to move to a non-German-speaking area. I heard from my friends that London would be a good place to pursue my masters, since it is known for providing fantastic higher education. It's a global city that unites world-leading faculty and intellectually curious and globally-minded students.
Like most students do, I scrolled through the rankings from the leading publishers, QS and Financial Times. Very quickly I realized that London Business School always showed up in the top 3 spots. At that point in time, I still was not really sure if I should pursue a more general management degree or a more specialized subject degree (such as Finance).
The first person from whom I sought advice was a very close friend of mine who studied an MBA at Oxford Saïd Business School. She told me that both programmes could help me with my career aspirations. But then, the most wonderful thing happened; I discovered the Global MIM programme. I have always been very interested in the Chinese culture, economy, and business ecosystem. When I looked through the employment report published from the last cohort of GMIM students, I saw a high percentage of students taking roles in Banking and finance immediately after graduation. So, I finally knew that GMIM would be the programme for me!
Time to prepare and make small and steady steps towards this goal
I reached out to some London Business School student ambassadors and alumni to get an even better grasp of the GMiM programme. I contacted some of them via mail and others via LinkedIn. They were all very responsive and gave me a much better idea of what the GMiM programme entails.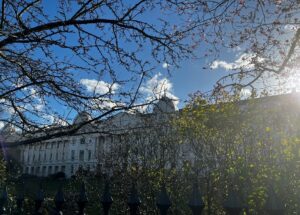 Demanding but rewarding! Most enriching and memorable experience
I was so fascinated by the School and the GMiM programme that I even decided very spontaneously to take a trip to London to visit the city and London Business School. I literally fell in love with the magnificent white building and the architectural masterpiece of London Business School – Sussex Place. I felt that I could never get enough of just looking at it. It is also situated next to one of the most beautiful parks I have ever seen – Regent's Park. For me, the park is a great place to have a morning run and enjoy a tasty breakfast.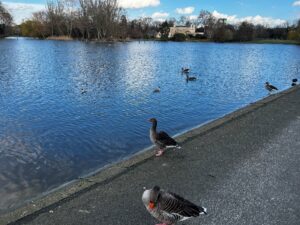 The early bird catches the worm
Be prepared to face obstacles, especially if you are taking the GMAT or GRE. It is completely fine if it does not work out immediately. Keep trying and don't give up. In my opinion, the process and your attitude are much more important than the outcome. Success comes from constantly making small and steady steps. Stay focused and be willing to put in your extra effort. Believe me… it will pay off.
There are multiple essays in the application. It is important to brainstorm deeply about your narrative and your career goals. In this part, just be yourself! If you are certain about your career trajectory, then explain the steps you have already taken towards it. This can be shown through internship experiences or extracurricular activities such as student societies. But if you are still trying to find your own career path, then just be willing to admit it. London Business School provides loads of resources that you can leverage from to find your most desired career path.
My advice for the interview is to make a strong and memorable first impression at the initial question which is usually "Tell me about yourself". The reason I say this is because it's rooted in our human behaviour. If you start off strong, it will raise your confidence level and reflect in your further responses. As an ex-athlete, I can tell that confidence in yourself can often make or break your overall performance.
In addition, be aware that you should not overprepare and strongly rehearse your responses. There will definitely be some questions that you will not have prepared for. That's completely okay – the interviewer wants to see how you handle them. Just be yourself!
I am sure you have what it takes to join our London Business School community! And I can't wait to welcome you to our campus! Wish you all the best of luck!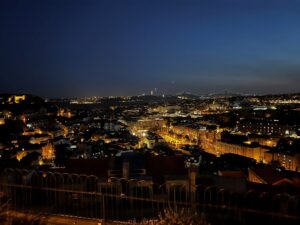 PS: I was in Portugal when I opened my acceptance letter. It was a truly memorable moment for me. I am sure you are the next!!!
Please write to me and tell me how you felt when you received the congratulations and welcome to LBS community letter! I look forward to hearing your stories.
Written by Rui Chen GMiM 2024