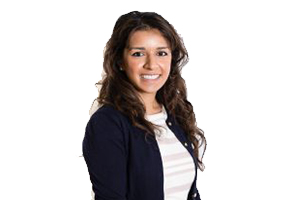 by Rumi Waite, MBA2021
The LBS MBA strikes a balance between academic rigor and flexibility and allows you to explore a variety of industries. I wanted to pivot from tackling engineering problems in augmented and virtual reality to solving operational challenges within tech. I plan to use block scheduling to pursue internships and/or work part-time to figure out the roles that I like and don't like. When the time comes to make a full-time job decision, I (hopefully) will be confident in it.
I also wanted my MBA to be a truly global experience. LBS is one of the few business schools where I'm in the minority as an American, and I knew that the global perspectives of classmates would push my own beliefs. And…who could pass up the opportunity to live in London?!
To say I was questioning my decision to start business school is an understatement – my thoughts were racing between the trade-offs of taking a two-year hiatus from work and the creeping fear of having zero experience in accounting and finance and laughable Excel skills.
Once I started, these fears quickly dissipated. Believe it or not, I'm morphing into an Excel nerd. It's been an intense but spectacular few months academically, socially, and extracurricular-wise.
An MBA 2020 advised me to build in time, even in the midst of the hectic schedule, to reflect on my priorities and goals, in school and in life. It's helped to focus and navigate the endless opportunities here.
Going into the application process, I knew LBS had a strong alumni network – my family and friends who attended LBS always talked highly of the alumni and their experience at LBS. I got another first-hand example of it when the Chicago LBS alums organised welcome drinks for admits from the area!
When I started the programme, I reached out to an LBS alum at the BBC to collaborate on events for the Tech & Media club. I also reached out to an LBS alum who just started her own business. I've had a 100% response rate from alumni. They often don't just want to chat on the phone, but to meet for coffee and do all they can to help you in your career.
Study groups at LBS become an important part of your 1st year MBA experience. Each member of my group has a different background that adds strength to our team. There's a math and finance whiz and an ex-lawyer who brings a very methodical approach to our team's work.
We help each other learn. I've made pacts with other classmates to be accountability partners for personal development goals. LBS students are extremely collaborative and supportive – it still takes me by surprise.
The impact of being based in London has been monumental. There's so many cultural events to enjoy and connect with my classmates (outside of school). I've seen fashion exhibits at the Victoria & Albert Museum, organised a group to explore FRIEZE London, seen some plays (theatre is so accessible here), and attended a book launch over a delicious Scottish-Indian fusion meal. London actually feels more global than New York, where I lived for the last few years. However, I'm still trying to find an acceptable taco joint.
On the career opportunity side, LBS has a huge advantage being in the heart of the city. Most major companies have offices in London, so it makes it easy to network. I go to professional events around the city and have found it easy to set up coffee chats.
On the fun side, being in London means you can plan international trips spontaneously. So far, I've been to Bruges, Belgium and did a weekend of "walking" in the English Cotswolds. I can't wait to do the trek to Lebanon in the spring, organised by LBS students. There are loads of professional treks, too: a tech trek through Dublin, a private equity trek to Singapore, and many more!
I'm part of the media & entertainment leadership team on LBS' Tech & Media club – we focus on organising company visits, speaker panels, and workshops with leaders in the field. It's been a great way to meet more students across the different LBS programmes and interact with alums in London.
I also joined the private equity & venture capital club, the entrepreneurship club, and the music club as a member – so I attend talks and events organised by these clubs. I didn't even know that venture capital was a field I was interested in until I came to LBS!
I have been impressed by the faculty teaching on the MBA programme. Anita Rattan taught GLAM, an intensive one-week course on leadership development at the start of the MBA. She was so engaging, dynamic, and insightful that I'm keeping my eyes peeled for classes she teaches next year.
Anna Pavlova, who teaches the first half of Finance I, and Andrea Galeotti, who teaches Microeconomics, are able to motivate me to get up in the morning for their 8:15am classes. Anna makes finance accessible and Andrea injects humour into economics.
If you want a truly global experience, you can't beat LBS.
You're surrounded by people from every corner of the globe. Not only is it fun (you'll try so many cuisines, get exposed to different music styles), but it also broadens your perspective on business, world politics, and education, which I think is invaluable when working for companies that operate on a global scale.
I have one particular memory that encapsulates LBS really well. After a particularly thought-provoking discussion during an ethics class, my stream decided to finish the conversation from class at the local LBS pub, The Windsor. I think this moment illustrates how engaged the students are here, as well as the way we like to socialise and interact: having conversations over pints in cosy settings.