By Saumya Sudhir, MBA 2024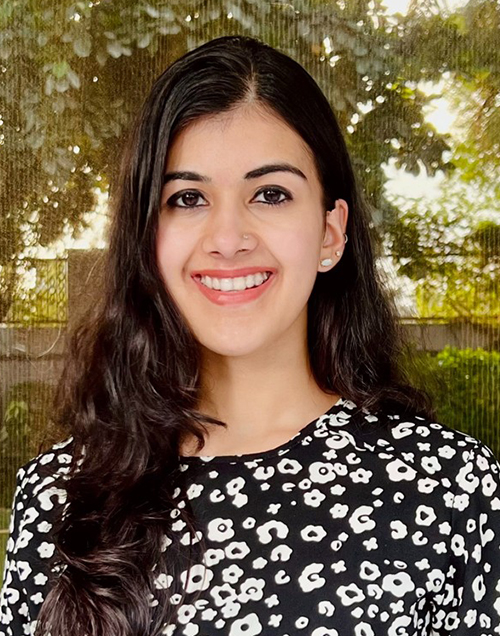 Having grown up across nine countries, I knew I wanted my MBA to be as global as the rest of my life has been. London Business School's incredibly international student body and faculty convinced me I would be surrounded by diverse perspectives every day.
Moreover, no other MBA programme offers as much flexibility to carve your own path. At LBS, I can tailor my learning to complement my unique career journey. I can effectively customise every aspect of my learning to achieve my personal goals, by selecting from a variety of electives, going on a global exchange, or participating in global business immersions.
I love people. This has been reflected in my academic and career choices, as I have a degree in Psychology and chose a career in strategy and user experience design. When faced with challenges at work and in the classroom, I am adept at using my intuition to look beyond static numbers and instead understand the more dynamic human stories behind them. This helps me generate innovative solutions that put human needs first.
Many academic institutions pride themselves on creating diverse student bodies. However, LBS understands the importance of inclusion, not just diversity. This is evident in the plethora of student clubs devoted to specific topics, unique electives to ensure various student background are honoured, and wellbeing and student support services to enable students to manage obstacles to their learning and achieve their fullest potential while at LBS.
While applying to LBS, I attended a virtual event organised by the Women in Business Club. In talking to the club representatives, I was blown away by their drive and vision for empowering women in business. It was clear from their anecdotes that they were living, breathing examples of how when we come together, we can bring about positive change.
A generous BK Birla Scholarship has allowed me to finance both my tuition fees and budget for incredible parallel learning opportunities, such as treks and global exchanges, where I otherwise may have had to forego expenditures outside of tuition fees. I have also been awarded the Forté Fellowship, which has placed me amidst a community of inspiring women leaders, and whose programme will equip me with the skills and network I need to become a more effective leader.
As I embark on my MBA journey, I am most curious about how to find my ideal career path based on my skills and interests, and how I will go about securing a job opportunity in this specific field. I am most excited to learn about things I never even knew existed from my diverse cohort, through formal classroom discussions as well as authentic, informal conversations.