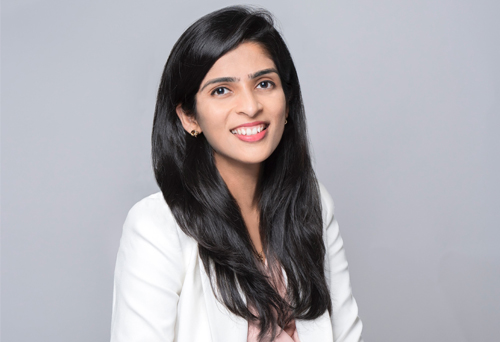 Pursuing an MBA is a big decision which significantly impacts both your personal and professional life. Between you and your business school dream, there is one big hurdle you must cross – "the rigorous MBA application".
The MBA application process is not a 100-metre sprint which you can accomplish in one shot. It is more like a marathon which will test your grit, commitment and endurance till you make it to the finish line. There can be times when you might feel overwhelmed or contemplate your decision. But a little advice from someone who just crossed this path – hang in there, there is light at the end of the tunnel!
About 12 weeks ago, I said yes to London Business School! Although it perfectly worked out for me and I finally got an admit from my dream school, now when I reflect on the journey, there are a few things I wish I knew back then when I started my MBA application.
So here is a little glimpse of what my journey looked like and a few key learnings for all those people who are planning to start with their applications for London Business School:
You are not alone in this journey – reach out to the LBS Community
To give you some context, I started with my application just 2 weeks before the Round 2 deadline (do not recommend doing this, I procrastinated too much). I still remember the day when I first opened the application – I had no plan of action. There were a lot of blogs about MBA admissions available online, but I was looking for something more genuine and authentic to LBS.
For someone like me whose LinkedIn is always on steroids, as my next move I headed straight to the platform and managed to connect with a current MBA student the very same day through whom I got to know about Student Ambassadors at LBS. That one conversation was the game changer! Over the next 3 days I got onto coffee chats with 5-6 student ambassadors who were current LBS students genuinely invested in helping prospective applicants succeed. My interactions with them helped me curate a 2-week plan for myself and understand the key focus areas within the application.
LBS has a very tight community of student ambassadors and club reps – so use this to your advantage! All it takes is a little research on LinkedIn and a friendly message. Though I started off the MBA application journey all alone, by the time I eventually accepted the admit a few months later I already had my very own "LBS network" consisting of current students and alums who were my strongest cheerleaders.
Building these meaningful relationships and getting a chance to know the LBS community so closely gave me the much-needed validation I was looking for to decide if LBS is where I saw myself spending the next 2 (transformational) years of my life!
Prioritise storytelling over data points
One of the most common mistakes most candidates commit is wasting too much time stressing on certain aspects of the application such as getting a high GMAT score or perfecting the CV format. The GMAT score and your CV are just one of the many components of the MBA application. I look at these as a list of checkboxes you need to tick with respect to a safe score, minimum required years of work experience, career background etc. Getting yourself a seat in the classroom ultimately burns down to Why LBS, Why Now and Why You? It's your motivation to apply for this programme that matters the most and here is where your essays and recommendations come into play!
Rather than obsessing over the technical aspects of the application, divide your time well and sufficiently focus on how you plan to tell your story through several short form answers or mini essays under each section of the application. As a starting point, make a list of the top 10 most impactful stories which can not only build a strong profile of yours but also strengthen your motivation for applying for the MBA programme. Next, strategically place them under different sections of the application where you feel they are most relevant.
Pro tip – you can request your referee to mention any professional experiences which you would like to highlight through their recommendation. A best practice is submitting a list of data points to your recommender which can be used as a ready reference while curating your recommendation.
It is not over until it is (actually) over!
Leverage every possible opportunity out there to convince the admissions team how committed you are about coming to LBS. Write that optional essay, submit that scholarship appeal, request any current student or alum you know well to recommend you and stay connected with the admissions team throughout the process.
One of the best parts about the LBS application is the flexibility the admissions committee offers for sending additional information or updates regarding your application. So, if you think hitting the "submit application" button was the end – you are wrong! Here are a few things you can continue to work on even after you have submitted the application – improving your GMAT score (only if you think you have a relatively low score and are confident that you will be able to achieve a significant jump over the next few weeks), asking current students/alums to recommend you (if they know you well enough to vouch for you) or submitting additional information regarding a promotion at work, job switch or any other career update.
Irrespective of whether you are a first-time applicant or a waitlisted candidate – the admissions team cumulatively considers all information you have submitted to them at the time of evaluating your application before deciding a final verdict!
Don't wait until D-Day
Be super proactive at every stage (trust me, it pays off!). If you have just submitted your application, start preparing for your interview already. There are 2 interview stages – an online (KIRA) interview and an alumni led interview. There are a host of resources available online to practice for both these types of interviews and I can literally write a dedicated blog on this topic altogether.
As you progress into the next stage of the application process, the pressure starts building up as things start to get real. While receiving an interview invitation means you already have your foot inside the door and it is all about getting this one last thing right, it also implies that there is so much at stake here! To avoid a situation where you might later regret about being "so close and still so far" – prepare well in advance.
I have met people who are effortlessly good at both the online and offline interviews, but in most cases, you tend to be better at one type of interview more than the other. Identify where you need to invest more effort and fine tune your communication skills. Try connecting with a few alumni to gain valuable insights about the alumni-led interviews.
Use the interview not only as an opportunity for the school to know more about you through the alum, but also for you to know more about the school and the programme by asking genuine questions to your interviewer. Doing your research and asking the right questions is a subtle way of showing your interviewer how serious you are about your next career step!
If you are at that stage in your application where you are done with your interviews and are awaiting the final decision, start proactively researching about scholarships and other external funding opportunities. Once you get your confirmation of acceptance, a few days is all you have in hand to decide, plan your finances and start the visa application. Personally, for me this was the most overwhelming part. I wanted to apply for multiple scholarships to manage my finances prudently – so immediately after the interviews were done, I made a list of scholarships I was eligible for, started curating the scholarship appeal and prepared an excel for evaluating my finances.
The day the LBS admission decision came in, I was already set to send out my scholarship applications and did not end up missing out on any of the tight deadlines. Over the next few weeks as the scholarship decisions started coming in, I simply kept tweaking the excel dashboard I had prepared to evaluate the financial requirements.
Next stop, London!
If you decide to come to LBS, be rest assured it is not going to be a lonely affair. When I made up my mind to move to London, the fact that I was going to shift to a completely new city I had never been to or knew anyone from kept bothering me. But the transition was super smooth and at no point did I feel alone or lost.
Once you say yes to LBS, you get access to an internal portal called Meet LBS through which you can start connecting with current students and your future classmates ahead of the programme start. There are dedicated informative sessions about moving to London and several other resources to help you make the big move. The Mumbai Alumni network was also very kind to organise a dinner meet-up for the incoming students during my year. Through Meet LBS we could interact with our future classmates, find flat mates and basically have each other's back as we all geared up to pack our lives in 3 suitcases to move countries!
LBS is also extremely mindful of candidates who plan to move to London with their partners and children. In fact, there is a dedicated Partners Club on campus and partners of students across all programmes have access to all events, clubs and treks etc. (pretty cool, right?)
On a closing note, this article is purely based on a personal reflection of my journey of applying for the MBA programme. After having the "MBA Application" discussion with several classmates, I have met individuals on both sides of the spectrum – folks who have completed their application within 2 days and a few others who got in only after reapplying the next year. The entire application process is a unique experience which can be very different for each one of us. My final suggestion would be – enjoy the process! Irrespective of the final outcome, it is a great chance for you to reflect on your journey till date and your future career goals!

To learn more about our MBA programme and how to apply, please visit our website.