By Daniela Pacussich Bazan , MFA 2023
When I arrived in London, I was full of dreams and full of doubts: Will I be able to adapt to a new city? Will I be able to get a job? Will I be able to balance recruiting, academics, and social life? However, LBS has given me so many opportunities to grow and learn, I am sure I am not the same person who step off the plane 6 months ago.
Getting my dream job
Recruiting in London is hard, and don't let anyone tell you otherwise. I arrived in August and most finance-related applications for next summer opened in early September, so I barely had time to breathe before starting to apply. Once you start, it feels like you don't stop because more companies keep opening, and the ones you already applied to start sending you online assessments. But that is only the beginning, then come the rejections, which can hit hard at first but a big part of the game is being resilient and not losing your motivation. Luckily, LBS gives us a lot of resources to make your applications the best ones possible: CV and cover letter advice feedback, industry guides, and also sessions with career coaches and industry experts. More than that, it opens the door to its vast alumni network, no doubt there is at least one LBS alum who is working at the companies you are targeting and that will be happy to help you.
On the bright side, along with the rejections, also come some interview invitations. I remember being so nervous for the first one that I couldn't answer the most basic questions, but eventually, I got used to it and developed a strategy to prepare for and manage interviews, for which LBS career coach Evelina Vilke was crucial. If there is one thing, I have learned through my life is that hard work pays off, and this time was no exception: I managed to secure a full-time role at PIMCO Asset Management as a Product Analyst, which was my dream position. At the end of 2022, I was helping a friend with her LBS essays and that led me to revisit mine. I didn't remember it at the time, but when asked to write about my post-LBS career ambitions, I said I wanted to work at PIMCO and I am still amazed by how my time at LBS helped me deliver on my promise to myself.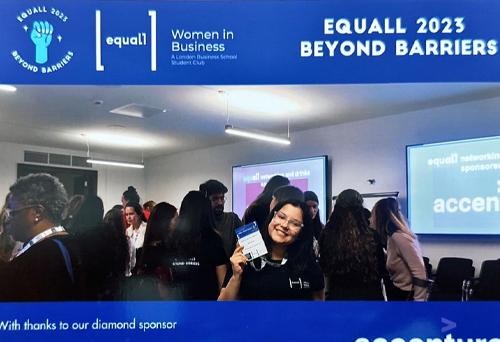 World Government Summit: Global Universities Challenge
One of my LBS highlights is having been given the opportunity to attend the World Government Summit held in Dubai. This event had multiple personalities from different backgrounds and industries speaking about topics that are crucial for future development: AI, sustainability, digitalization, etc. I was part of a 5-person team that represented the school in the 'Shaping Future Governments: Global Universities Challenge', where we were given the task to draft a charter on digital rights. This was not only a challenging but also a very interesting and relevant topic to discuss. However, more than the task itself, the event allowed us to connect with students from multiple schools around the world, explore a city very different from London and attend sessions with inspiring speakers such as Ray Dalio, Kristalina Gueorguieva, and Esther Duflo. Without a doubt, an unforgettable experience!


Student Clubs and the LBS community
When I was applying to the MFA, contacting previous or current LBS students was an important part of my research process. It also helped me a lot to build my application and prepare for the interview. Hence, for me, becoming a Student Ambassador was a way to give back for all the help I received. At the same time, I find great fulfillment in helping prospective students in their journeys, since I know that I year ago I was in their shoes.
A huge part of my LBS experience was also my participation in student Clubs. From this, a highlight has been my participation in the IMC Stock Pitch Competition organized by the Investment Management Club. With fellow MFAs Ian Jorge and Dmitry Gribovich, we pitched the LVMH stock to a distinguished jury and managed to make it to the finals!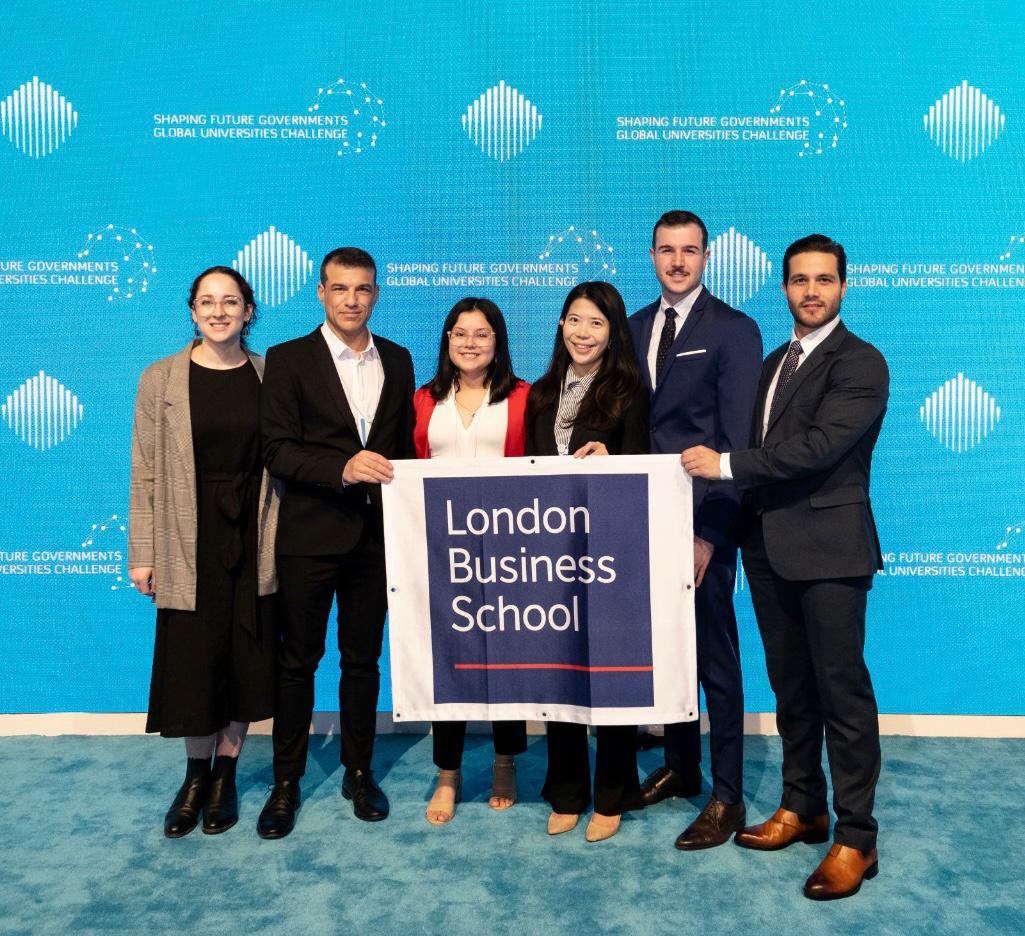 Additionally, I am a Junior ExCo in the Women in Business Club. As such, I am part of the Advocacy team and work closely with LBS to better the experience of female applicants and students. Moreover, every year WiB hosts the EQUALL Conference, a forum focused on gender equality in the workplace. There, I was able to hear from inspiring speakers about leadership, work-life balance, storytelling, a so much more. I also got to take part in the #IAmRemarkable workshop by Mariana Saraceni, where I learned about the power of recognizing and owning my accomplishments, something I have always struggled with.


Final Thoughts
When I arrived in London, I was very excited and very scared. Even though it's only been 6 months since then, I think have never experienced this level of personal and professional growth in such a short time. If a year ago someone would have told me that I would do all the things that I've just talked about, I probably wouldn't have believed it. While I haven't found the answer to all my doubts yet, I have answered some of them, and most importantly, I am no longer scared. On the contrary, I am excited about what is to come, and while I do get scared sometimes, I don't let that stop me from seizing opportunities and making the most of my experiences at LBS.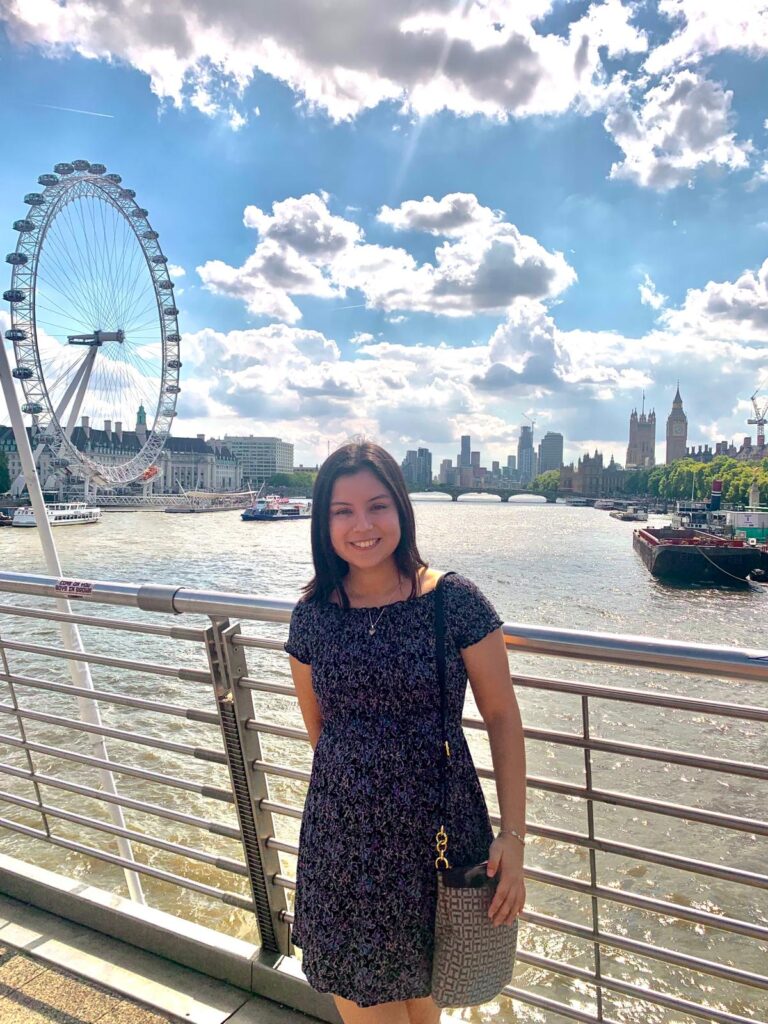 For further information regarding Women in Business, please visit our Women at LBS page here.