We caught up with Elizabeth Taiwo, Recruitment and Admissions Manager – MiM & GMiM Early Career programmes, to discuss what London Business School looks for in an applicant and what each of our Early Career programmes have to offer.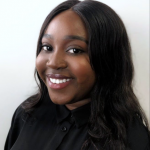 If you are a recent graduate looking for a business Masters degree, our portfolio of Early Career Programmes covering management, finance and analytics might be for you. Designed to kickstart a career, students will join us up to two years after graduating, thereby having 0-2 years of postgraduate work experience. This ensures that they can maximize the curriculum tailored towards this early stage of their career.
The Masters in Management can be thought of as the younger sibling of our MBA. As a general business programme, it covers a variety of topics from Financial Accounting to Performing in Organisations. A good level of quantitative skills is needed, however, the broad nature of this programme would be beneficial whether you're coming from a business background or not.
The Global Masters in Management is a two-year programme with an enhanced international focus. The first year will be spent doing the Masters in Management with us, with Chinese Mandarin lessons built in. In the second year, students join our partner Fudan School of Management in Shanghai. There, they'll work towards a Masters in International Business. This immersive programme is especially suited to anyone with a keen interest in the Asian markets and/or cultures.
The Masters in Financial Analysis is our pre-experience finance programme with courses such as Financial Markets and Data Analytics for Finance. Whether you are targeting a career in finance or simply looking for a strong quantitative curriculum, this programme has it covered.
The Masters in Analytics and Management combines management, machine learning and data analytics. Courses such as Strategy and Data Visualisation and Storytelling teach students how to interpret data and provide practical insights. With these highly sought-after skills, they can bridge the gap between business context and data science.
Each programme allows students to tailor their academic experience with access to a portfolio of electives, from which they will choose three. With experiential elements such as the Global Experience, LondonLAB (G/MiM and MAM) and London Business Challenge Week (MFA), there are plenty of opportunities to put classroom learnings into practice.
Lastly, our optional fourth term (MiM, MFA and MAM) provides a four-month extension to the programme experience, giving the option of taking on more electives or going on an international exchange with one of our global partner schools.
This is a quick summary of our Early Career Programmes. If one or more of these programmes interest you, feel free to reach out to my colleagues and me in the Recruitment Team. Why not start with an informal CV review? Submit your CV to get tailored advice based on your profile.