By Andrei Petrescu, MFA 2023
Thought-provoking classes, ambitious classmates, endless networking opportunities, fascinating professors, spontaneous travel, surprising offers, frustrating rejections, loads of coffee, and plenty of inspiring people. Without capturing absolutely everything, that was Term 1 at London Business School for me. Let me walk you through some of the highlights of the past four months.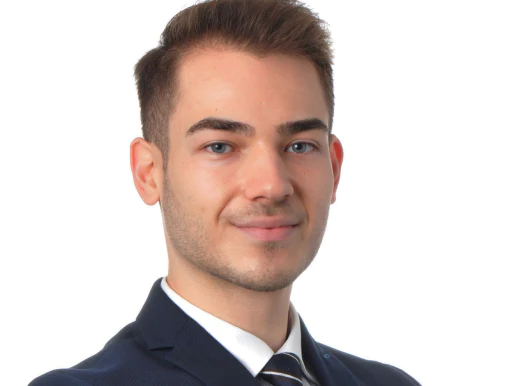 Social Life
You begin making connections at London Business School much earlier than you might think. Once you receive your offer, you will gain access to the admits communication channel (Meet), where you can reach out to alumni, faculty, current students, and future classmates. Your cohort finally takes shape in the summer before the start of the programme, and I remember how I formed groups of people with similar interests (e.g.: Investment Banking applicants) to get to know each other and provide feedback for CVs and cover letters.
The real fun starts during the Welcome Fair – your first live interaction on campus. It is a great time to talk to your colleagues over drinks and put your social skills to use. Some of them will not only be your postgraduate classmates but also your lifelong friends. I was amazed by the openness of my colleagues, and it has never been easier for me to introduce myself and build friendships. Apart from the countless events, parties, and networking opportunities, every Thursday you can join Sundowners for some free food and drinks along with the broader LBS community.
Academic Commitments
Students at London Business School come from a wide range of backgrounds, and the curriculum of Term 1 is designed to level the playing field. It introduces new concepts to those with non-business studies and enriches everyone's perspective of finance through its hands-on nature. Your professors are esteemed researchers and practitioners who will help you transform theory into real-life applications.
My personal favourites so far were Corporate Finance by Dr. Alex Edmans and Data Analytics by Dr. Kostis Christodoulou. I always walked out of their lecture with new perspectives and a good understanding of the concepts discussed. I believe that professors at London Business School are real mentors and life coaches, so this represents a great opportunity for students to interact and maintain long-term connections with world-class faculty.
Career Ambitions
September and October were probably the most intense months for the majority of students. With a few exceptions, applications for the Financial Services industry opened in early September. It proved helpful for me to draft some cover letters over the summer, as I was better able to balance my other commitments during that busy period. These months feel like a rollercoaster as you will go through online assessments, interviews, offers and rejections – keep your head up!
The Career Centre, LBS alumni, and your colleagues are crucial to securing your dream job. Firstly, the Career Centre helped me with resources back in the summer, giving me access to a lot of valuable advice – from CV and cover letter tips, to 1-on-1 meetings with industry experts and career coaches. Secondly, the alumni are the heroes you need. I was very happy to connect with London Business School graduates who already secured my dream jobs. They are everywhere around the world and in almost any industry you can imagine, so it is a great opportunity to learn from them and push your application forward. Thirdly, your colleagues are your greatest allies, as you will get to challenge one another to improve CVs, cover letters, and practice interviews.
Final Note
Life in London is fast-paced. There are no limits to what you can do while at London Business School, so it all comes down to what you want to prioritise and how well you balance your commitments. While thinking about your long-term goals is important, don't forget to land back on your feet and enjoy the present. Stay organised, remain open-minded, and be outgoing!
If you would like to know more about my experience, feel free to reach out to me via email at apetrescu.mfa2023@london.edu, I'm happy to help!