By Drishti Hoskote, MAM 2023
My first term at LBS was nothing short of a rollercoaster. We had everything from exams, assignments, and group projects to mixers, networking events, and parties. The air is always bustling with ambition, talent, and a mix of cultures. It is overwhelming, but in a good way – it always pushes me to outdo myself and keep learning. I've met people from Russia, Lebanon, Slovenia, France, Netherlands, Canada, Germany, Singapore, and so many other countries. It's incredibly fascinating and eye-opening to see the cultural differences and similarities in traditions and food, but at the same time, it is extremely heartwarming to see how accepting and open-minded most people are.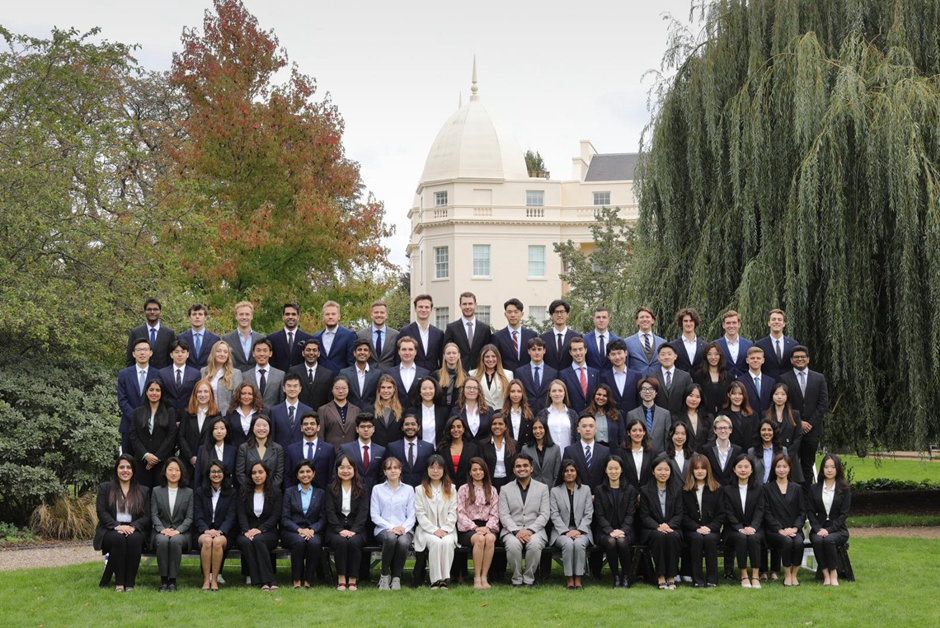 Academics
Academically, the course was extremely rigorous. But first, meet my class: the MAM 2023 cohort.
We had about 10 core courses that taught me not just subject matter, but also teamwork and time management due to tight deadlines. Our courses were a mix of both analytics and management subjects, leaning slightly towards business analytics.
Every time we worked in groups, we applied what we had learned in class. We were put into study groups, where we worked with a diverse set of students from different parts of the world with different educational backgrounds. They all had different perspectives from mine, so it was a great opportunity for me to learn. We grew to get along as a team, stepping up when someone else was busy. I really enjoyed the camaraderie of the group.
Recruitment Events
The LBS Career Centre hosts a range of recruitment events throughout the year. Coming from a non-business background, recruitment events were extremely beneficial for me. They were opportunities for me to understand the company, work culture, and people better. Most employer presentations had LBS graduates who are presently employed there, and as always, they were incredibly kind and open to any inquiries regarding the hiring procedure. Additionally, networking opportunities at recruitment events are fantastic for meeting people who share your professional goals.
The career coaches also formed a vital part of my job search. They were very supportive and provided guidance with regard to my CV, cover letter, and interview preparation.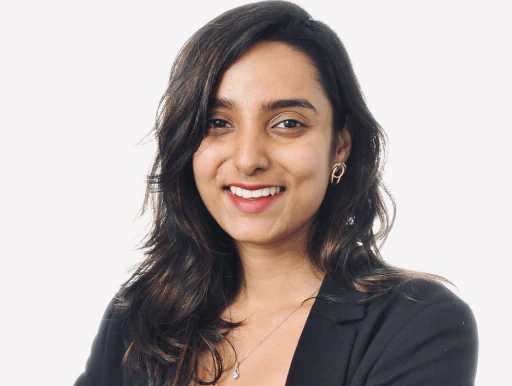 Club Events and Sundowners
There are multiple club events organised throughout the year. These events are either academically/professionally inclined or are networking events/parties. A few events that stood out to me the most were the Student Association parties, Salsa dance classes, networking with LBS incubator's start-ups and understanding opportunities for involvement, Tech and Media conference, the Diwali Ball, and the Santa Crawl! These experiences have definitely left me with a plethora of cherished recollections.
And of course, the sundowners! Sundowners are themed social events organised by various clubs at LBS, that offer free food and beverages to everyone. Yes, it is as exciting as it sounds.
Overall, the first semester was unlike anything I could have imagined. In retrospect, it forced me to overcome obstacles I didn't think I could overcome and pushed me daily to reach new limits.
If you would like to know more about my experience, feel free to reach out to me via email at dhoskote.mam2023@london.edu, I'm happy to help!