I recently found resonance in Professor Isabel Fernandez-Mateo's publication, 'Reject and Resubmit: A Formal Analysis of Gender Differences in Reapplication and Their Contribution to Women's Presence in Talent Pipelines'.
This mirrored my journey to LBS, where I faced two rejections before finally being admitted on my third try. As a Masters in Management (MiM) alumna with a Distinction award, I would like to reflect on the persistence that this journey demanded.
My MFA programme rejection
During my undergraduate years at the University of Toronto, Rotman Commerce, LBS stories from the alumni painted a dream of vibrant campus life and promising opportunities. This dream anchored deep within me and prompted me to start the application.
In 2020, I first applied to LBS, intending to enroll in the Masters in Financial Analysis (MFA) programme. With a bachelor's degree and finance focus, I aimed to enter the asset management industry. However, I had never worked in this sector, but the pressure from peer competition, coupled up with the way my academic environment overly glorified finance-related jobs, with high salaries and rapid promotions.
Looking back at the application essay I wrote then, it feels quite superficial. For instance, when discussing my future career goals, I mentioned the aim to manage mutual funds upon graduation, yet I discussed the detailed short-term and long-term plans to achieve this goal, and how I would utilize LBS's resources to develop the skills that aligned with my aspirations. In fact, I was merely chasing a title that everyone seemed to admire, without ever considering if it was a sustainable choice.
My initial application in 2020 for the MFA programme, was driven more by external pressures than true alignment and lacked depth. Without clarity on my fit or how LBS' resources would benefit me, I faced rejection.
After a few extremely distressing days, I began to realize that this rejection might not be a negation of my life. While my academic aspirations were momentarily halted, my professional life told a different story: I had been working as a freelance editor for almost three years, providing articles for various Chinese media outlets and WeChat official accounts. . I covered topics like societal hotspots, political events, and personal interviews. Some of my pieces were reposted by mainstream media platforms, and my continued passion for reading and writing caught the attention of some employers, leading me to embark on a full-time career in digital and content marketing at a tech startup.
Working in a start-up was an unforgettable experience. Yet, I never gave up on my dream of studying at LBS. The reason is simple, I have always believed that the LBS community, rather than its prestigious title, could offer me a transformative experience. I believe that in our early 20s, we need changes, breakthroughs, and explorations.
After being rejected for the MFA programme, I faced another rejection from the MiM programme the following year. These two rejections reshaped my understanding of myself and my future. Just as I was about to give up, I submitted my third application to LBS.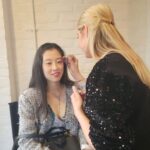 In this application, I was no longer fixated on the final outcome; instead, I pursued a clearer and more complete understanding of me: I treated this essay as a checklist, hoping that even if I wasn't admitted to LBS, the future me could achieve the goals mentioned in the essay.
To my surprise, the gates of LBS opened for me!
Imposter syndrome
The joy of receiving an acceptance did not last long. After enrollment, I often felt overshadowed by my peers since I lacked in both experience and academic credentials. However, this imposter syndrome, unexpectedly became my anchor, making me cherish every moment at LBS, and amplifying my gratitude
At the same time, since this is the first time that I was dealing with this level of financial burden living In London alone, I had hoped this experience would bring me even greater value.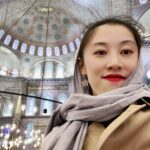 Then, I became an active participant in both the classroom and various events. As a student ambassador, I frequently share my observations and reflections about LBS on my LinkedIn and Xiaohongshu accounts. I believe these efforts are not only about helping people familiarize themselves with the LBS brand, but also about connecting with more interesting individuals through the LBS platform. I believe that the knowledge I've gained at LBS, the connections I've made, and the daily habits I have developed will be a lifelong treasure for me.
So, this brings us back to the topic of reapplying after rejection – should you or shouldn't you? In my opinion referring back to Isabel's research, though reapplication might lead to another rejection, it would be a step closer to success compared to giving up. I hope my journey inspires you to reassess your reasons for applying/reapplying to LBS. It's not just about a degree certificate; it's about growth, resilience, and self-awareness.

Written by By Yiru Wang, MiM2023.