By Elizaveta Ivanova, MiM 2023

Sundowners is a fortnightly social event held on campus and organised by different groups (mainly student clubs) at LBS. Each event is themed, with free food and drinks for all. They are a great way to bring the entire LBS community together in an informal environment to build meaningful relationships. They are also a good way to relax from the fast-paced curriculum and networking with peers and the wider community, including MBAs, EMBAs, and even professors.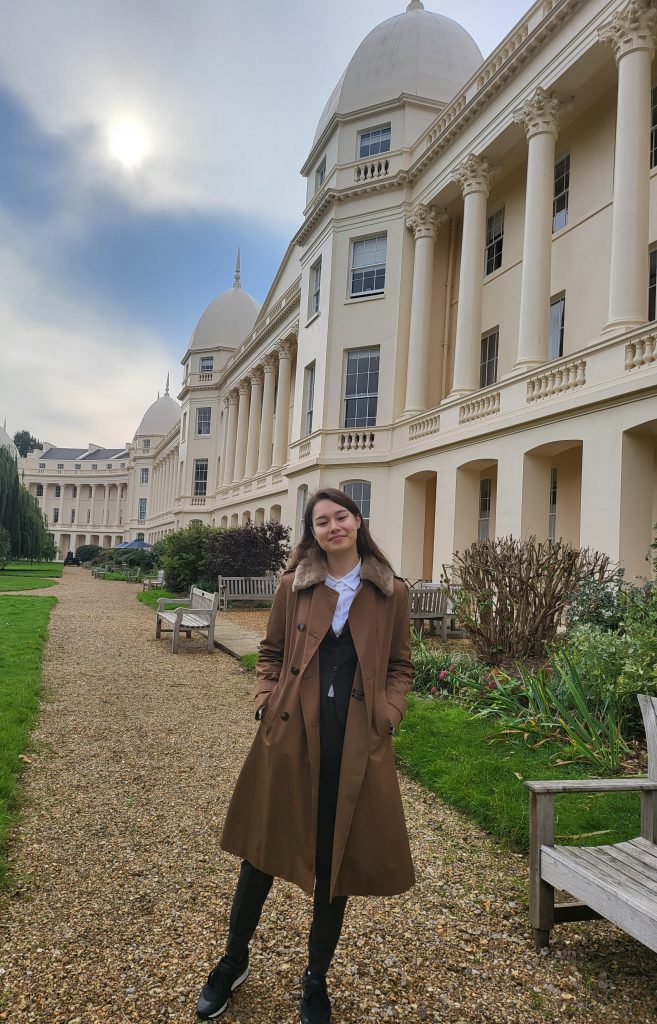 The first Sundowners of this academic year took place six weeks after the start of the programme. I was amazed by how many interesting people I spoke to. I met people from various backgrounds and fields of expertise, ranging from doctors and people working in the non-profit sector to education specialists. Despite the informal environment, I learned a lot from everyone I talked to.
The event is held in the Nash Lounge at the Sussex Place campus which smells like coffee, croissants, and hard work during the day, but transforms into a buzzing hub of energy at night. An LBS ID card  is the key to accessing these unforgettable memories; an enjoyable evening filled with eating, talking, dancing, and generally having the time of your LBS life! Once you're checked in, you get a stamp on the back of your hand: your first social media story for the evening.
The venue is divided into two parts: on the upper deck (Nash Cafe) there is music and drinks, and on the lower deck (Nash Kitchen) you can get food and a place to sit. I typically spent most of the evening on the upper deck socialising and enjoying the wonderful weather (depending on the season) on the Front Lawn.
Everything I had heard about Sundowners from students and alumni stands true and I would highly recommend it too. I am excited for future events and hope to meet more fellow students as well as all of you considering coming to LBS next year. 
I will be writing more about my LBS experience. Stay tuned for more updates! Also, feel free to contact me on LinkedIn. I would be more than happy to answer any questions you might have.
Learn more about activities, clubs and groups at LBS here.
Check out the profiles of other students, scholars, ambassadors, and alumni here.