By Maria Busz, Student Recruitment Associate MAM

As the first term of the academic year draws to a close, we're looking back on how it all started.
In August, we came together to welcome the Graduate Masters Classes of 2023. Over 500 students across the four programmes (GMiM, MiM, MFA and MAM) gathered in Central London at the Queen Elizabeth II Centre in Westminster for the start of orientation week.
Read about some of our ambassadors' journeys from prospect to student here.
To kick off the day, we heard from Aman Sharma, MAM2020 alumnus, and François Ortalo-Magné, Dean of the School. We were then introduced to the classes of 2023 by Arnold Longboy (Executive Director, Recruitment and Admissions) and Alexandra Barnett (Recruitment and Admissions Director, Graduate Masters) before Aman returned to lead an energiser exercise.
After a networking break, Jane Charlton and Oliver Ashby (Executive Director for Degree Programmes & Student Experience and Programme Director for the MiM, GMiM, MAM respectively) led us into the second half of the event . They spoke about the value of the student community and the role it plays in one's personal, and professional journey.
Martin Vilaro Vera, MBA2023 student and the Student Association's Senior Sports & Clubs Officer introduced the Student Association and shared his experience of LBS' clubs and associations.
The event was wrapped up with a keynote speech and Q&A with Yuri Romanovich Shakhmin, Managing Director of Credit Suisse.
There were 545 students in attendance: 237 MiM2023 students, 39 GMiM2024 students, 78 MAM2023 students and 191 MFA2023 students. Here are some quotes that sum up the day:
"Today marked the start of a life-long journey full of opportunities, growth and inspiration among diverse like-minded peers from all around the world." – Kelvin Neumetzler, MFA 2023
"The orientation day was a first glimpse into what LBS is all about: The outstanding academic experience, the fantastic network, and, most importantly, the welcoming community of fascinating individuals." – Niklas Gaertner, MAM 2023
The event included a student group Photo Challenge Activity themed 'Diverse London'. Here's the winning photo!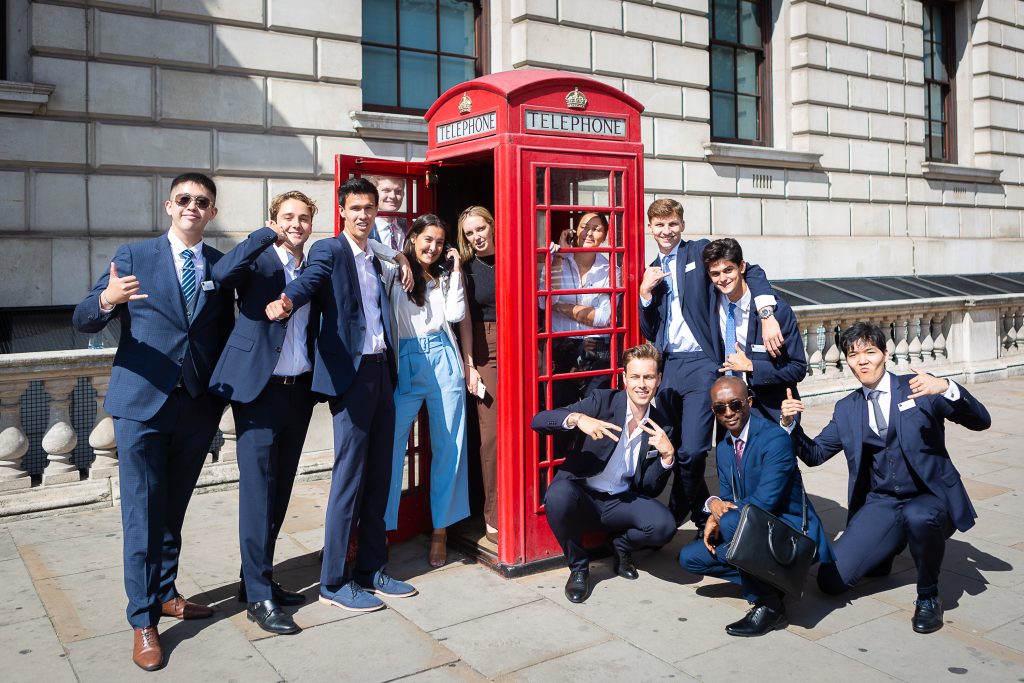 See more from the day on the School's Instagram story.
We're already looking forward to welcoming students at next year's Orientation and hope to see you there!