The Masters in Analytics and Management programme stands out among the rest by nurturing a diverse skill set in its students. The core strength lies in the intersection between data science and business acumen, creating a powerful combination that prepares graduates for leadership roles. One standout feature of MAM students is their ability to excel in technical areas like data analysis while also demonstrating an aptitude for management and effective communication.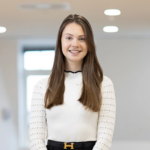 Building a Global Network of Diverse Perspectives
Johanna Jeffery, a 2021 MAM alumnus, attributes her professional success at Plural, a prominent data-driven company, to her time at London Business School. In her role, she handles various internal data analysis tasks, such as market modelling and retention analysis. The skills acquired during the MAM programme have proven invaluable, allowing her to set up effective data analyses and glean valuable insights from the data at hand.
Another pivotal aspect of the MAM experience for Johanna was the opportunity to build a robust global network. Interacting with fellow classmates from diverse backgrounds broadened her view of the business environment. The collaborative environment at LBS fostered the exchange of experiences and ideas, enriching her learning journey.
Guidance from Career Centre: Mapping the Path to Success
One of the major highlights of the MAM programme is the support provided by the Career Centre. Whether students are looking for guidance in their career path or seeking advancement opportunities, the Career Centre is there to help. Johanna shares how the Career Centre played a significant role in helping her achieve her desired position at Plural, making her journey both enjoyable and challenging, personally and professionally.
The MAM Curriculum: A Comprehensive Skill Set
The MAM programme's core course section covers a wide range of business toolkits, providing students with a well-rounded business acumen. Subjects such as accounting, finance, and management science are seamlessly integrated with technical abilities, including coding with R and Python. This combination allows students to tackle complex business problems with data-driven solutions effectively.
Real-World Impact: Experiential Learning and Global Projects
Further enhancing the learning experience, MAM students get the opportunity to engage in experiential learning through data science projects for real-life clients. This hands-on experience equips students with the skills needed to make a tangible impact in the business world. Additionally, the MAM programme offers students the chance to undertake global experiences at various locations worldwide, solving real challenges for specific clients, further honing their problem-solving and adaptability skills.
In conclusion, London Business School's MAM programme stands as a unique and compelling choice for data scientists, analysts, and business professionals with a technical inclination. By combining technical ability with management and communication skills, the programme creates well-rounded graduates poised to become future leaders.
The success story of Johanna Jeffrey and the transformative MAM curriculum speak volumes about the programme's effectiveness in preparing students for successful and fulfilling careers in the data-driven world. So, if you're looking to propel your career to new heights, the MAM programme at LBS might just be the perfect stepping stone for you.
For more information about the MAM programme, contact mam@london.edu. We'd love to hear from you!
Written by Francesca Camboni Student Recruitment Associate, MAM